Tight House, Senate Races Intensify After Busy August (Podcast)
J. Miles Coleman, associate editor of Sabato's Crystal Ball at the University of Virginia, joined Bloomberg Government's Emily Wilkins and Greg Giroux on the latest episode of the "Downballot Counts" podcast to discuss the aftermath of the bulk of primaries and the outlook for the general election.
Listen here or subscribe to Downballot Counts on Apple Podcasts , Audible, Google Podcasts , Megaphone , Spotify , or Stitcher .
The Labor Day holiday marked an unofficial start to campaigning in earnest in the Nov. 8 general election, and Coleman shared his latest thinking on the most competitive US House and US Senate elections less than nine weeks before the nationwide vote will determine whether Republicans will end Democrats' unified control of the federal government.
The 50-50 Senate could go either way while the House is more likely than not to shift to Republican control.
Coleman discussed the Crystal Ball's latest race-rating changes, a string of special House elections in which Democrats performed better than expectations, and the political ramifications of the Supreme Court overruling Roe v. Wade.
Producer: David Schultz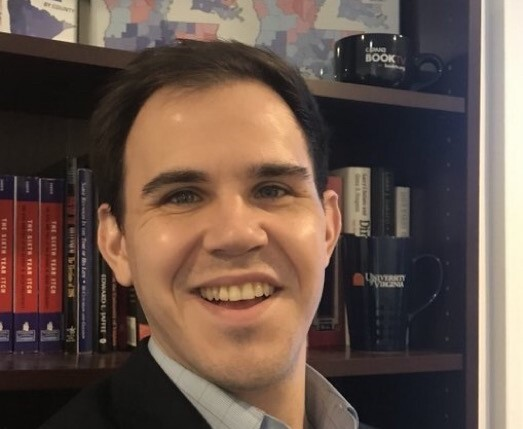 Have feedback on this episode of Downballot Counts? Give us a call and leave a voicemail at 703-341-3690.
To contact the hosts of the podcast: Greg Giroux in Washington at ggiroux@bgov.com; Emily Wilkins in Washington at ewilkins@bgov.com
To contact the editor responsible for this story: Loren Duggan at lduggan@bgov.com