This Is IT: GSA Picks Three Small-Business Pools on New IT GWAC
Bloomberg Government subscribers get the stories like this first. Act now and gain unlimited access to everything you need to grow your opportunities. Learn more.
The General Services Administration outlined a plan for its newest governmentwide acquisition contract (GWAC), dubbed "Polaris," in a draft request for proposal released Dec. 31.
Polaris aims to provide federal agencies with a list of pre-qualified small businesses offering a range of information technology services and solutions. The contract will support governmentwide IT modernization priorities, such as cloud computing and cybersecurity, as well as experimentation with emerging technologies like artificial intelligence and 5G, according to the draft RFP.
Polaris's impact on federal IT could be massive. The GWAC could generate billions of dollars in contract obligations for small-business IT vendors over its possible 10-year period of performance. Further, Polaris will enable the GSA to flex its newly granted authority to push pricing questions to the task-order level, and perhaps serve as the blueprint for a more streamlined and competitive acquisitions process.
Potential bidders have until Jan. 29 to comment on the draft RFP using an attached template.
Polaris's Three Small-Business Pools
Polaris will replace the $15 billion Alliant 2 Small Business (A2SB) contract, which the GSA canceled in July 2020 after a series of successful legal challenges. Over the summer and early fall, officials from GSA's IT Category office conducted a series of listening sessions and stood up a Small Business GWAC Community of Interest to gather industry feedback . That input helped GSA sketch out key requirements for A2SB's successor and identify the types of businesses best able to meet government needs, according to Laura Stanton, assistant commissioner of GSA's IT office, in an October blog post.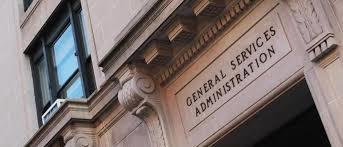 In contrast to its predecessors, Alliant Small Business and A2SB, the Polaris GWAC will establish three separate vendor pools: one for HUBZone businesses, another for women-owned small businesses (WOSBs), and a third for other small businesses. Until Polaris, the GSA hadn't created a dedicated GWAC for either HUBZone businesses or WOSBs, as it had for 8(a) vendors with STARS II and III and service-disabled veteran-owned small businesses with VETS 2.
Once awarded, Polaris will offer dozens of small businesses greater access to the federal IT market and federal agencies a new tool to meet their small-business utilization goals. In fiscal 2020, federal agencies were required to allocate 3% of total prime contract obligations for HUBZone businesses and 5% for WOSBs. Last year, federal agencies obligated $2.5 billion on prime IT contracts with HUBZone vendors and $5.1 billion with WOSBs, accounting for 3.5% and 7.1% of total IT spending, respectively.
Although agencies appear to be meeting their small business goals, at least as far as IT is concerned, Polaris could give agencies more options to set aside IT dollars for a wider range of socioeconomic categories. GSA officials also reserve the right to add new pools at a later date, and conduct periodic on- and off-ramps to enhance competition within each pool, according to the draft RFP.
Polaris's Technology Scope
Like two other IT GWACs currently in the midst of source selection, 8(a) STARS III and CIO-SP4, Polaris and its awardees will deliver both custom and commercial IT services, as well as a range of both mature and cutting-edge technologies.
Polaris's primary focus will be to support governmentwide IT modernization initiatives. That broad purpose includes a range of goals, including building new citizen-facing online services, migrating existing systems and data to cloud environments, or securing the government's digital assets against increasingly sophisticated cyber threats. The contract's seven performance areas include:
Cloud services — Cloud infrastructure, platforms, or software, along with migration, integration and support services;
Cybersecurity — Implementation of information security technologies and processes aligning with governmentwide initiatives, such as Continuous Diagnostics and Mitigation;
Data management — Development and execution of strategies to improve the value of data assets, including data governance, data warehousing, and data science;
Information and communications technologies — Upgrading telecommunications infrastructure, including software-defined networking, Voice over Internet Protocol services, and mobile computing;
IT operations and maintenance — Managing agencies' day-to-day IT operations, including data center management, IT help desk support, and training;
Software development — Developing or customizing software through use of modern methodologies such as Agile and DevSecOps;
System design — Planning or design of computer systems, including IT architecture, consulting services, and systems integration.
In addition, the GSA will seek vendors capable of introducing new and emerging technologies to innovate in the performance areas listed above. Polaris's emerging technology "wish list" includes:
Advanced and quantum computing
Artificial intelligence and machine learning
Automation technologies
Distributed ledger technology (i.e., blockchain)
Edge computing and the Internet of Things
Augmented and virtual reality
Polaris vendors will also support agencies as they enhance IT spending transparency through implementation of the Technology Business Management (TBM) framework, according to the draft RFP.
Promoting Competition at the Task-Order Level
Polaris will become the first GWAC to leverage what's known as Section 876 authority. Under Section 876 of the Fiscal 2019 National Defense Authorization Act (PL 115-232), Congress permitted federal agencies to compete multiple-award indefinite delivery, indefinite quantity (IDIQ) contracts without requiring pricing to be evaluated in award decisions. By enabling procurement officers to concentrate on technical criteria and defer pricing questions to the task order level, Section 876 aims to expand the pool of competitive bidders for each contract. At the same time, it enables agencies to circumvent the kinds of pricing issues that routinely lead to bid protests.
GSA first exercised its Section 876 authority as part of the ASTRO acquisition, a multiple-award IDIQ contract for manned and unmanned vehicle-related services. ASTRO isn't a true GWAC, as only Defense Department agencies will be permitted to use it. Like ASTRO, Polaris will rely on a self-scoring evaluation to rank bidders, primarily according to past performance and subject matter expertise, and leave pricing questions to the task-order level.
What's Ahead
After a bruising experience with A2SB, small IT vendors may view Polaris as a welcome sign that the GSA is taking their concerns seriously. Set-aside pools for HUBZone and women-owned small businesses will expand federal market opportunities for historically disadvantaged groups, while use of Section 876 authority will help the GSA avert costly legal challenges.
The GSA's relatively aggressive timeline — only six months separate cancellation of A2SB and the release of the Polaris draft RFP — may mean that we see a final RFP by the end of March and award decisions by the end of the 2021 fiscal year.
To contact the analyst on this story: Chris Cornillie in Washington at ccornillie@bgov.com
To contact the editors responsible for this story: Daniel Snyder at dsnyder@bgov.com; Michael Clark at mclark@ic.bloombergindustry.com
Stay informed with more news like this – the intel you need to win new federal business – subscribe to Bloomberg Government today. Learn more.