Thirteen House Lawmakers to Keep an Eye on in Debt Limit Debate
Some conservatives say the deal doesn't cut spending enough
McCarthy will have to rely on some Democrats to pass measure
Bloomberg Government subscribers get the stories like this first. Act now and gain unlimited access to everything you need to know. Learn more.
The House is poised to vote on a debt limit deal brokered by President Joe Biden and House Speaker Kevin McCarthy (R-Calif.). The two men and their allies have been working furiously to line up support for an agreement that's spurring criticism from both ends of the ideological spectrum. Here are a number of lawmakers to watch who could jeopardize the agreement.
Republicans
Wesley Hunt: Hunt's opposition to the deal came as something of a surprise. The freshman, who hails from a solid GOP district in the Houston area filled with energy industry jobs, supported McCarthy during the protracted Speaker debate in January, returning to the Capitol to vote shortly after the premature birth of his youngest child. The "concessions made by the Speaker in his negotiations with President Biden fall far short of my expectations," Hunt said in a Tuesday tweet. The spending cuts in the deal amounted to "a rounding error," he added.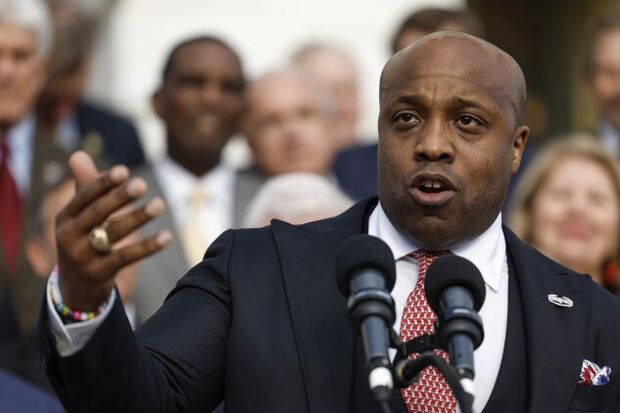 Scott Perry: The conservative leader of the House Freedom Caucus said the deal "fails completely," signaling almost certain opposition from the wider group of the caucus' roughly 40 hard-right members. They were always seen as likely opponents of any compromise that fell short of the GOP-only bill they helped write. What remains to be seen is if the group also tries to oust McCarthy. The central Pennsylvania lawmaker wasn't going there on Tuesday, though at least one member of his group, Rep. Dan Bishop (R-N.C.) was ready to.
Chip Roy: A member of the conservative House Freedom Caucus on the Rules Committee, Roy has led in rhetorical and procedural opposition to McCarthy and Biden's proposed debt-limit increase. Fellow dissenters took up his talking points opposing the bill's longer borrowing extension tied with modest changes to spending, work requirements, and permitting rules. Roy, who was formerly Sen. Ted Cruz's (R-Texas) chief of staff, knows the inside game better than most. He represents a heavily Republican district between San Antonio and Austin.
Bob Good: The Virginian is one of original hold-outs to McCarthy's speakership in January – the most vocal group against his deal with Biden. "This is a failure of leadership on the Republican side," Good said in a phone interview Tuesday. "It is a capitulation to the Democrats' position." The second-term lawmaker is a member of the House Freedom Caucus and represents a sprawling district that stretches from Charlottesville to the North Carolina border.
Alex Mooney: The GOP House member who recently announced his bid for Senate faces a conundrum: keep opposing debt limit increases, or help your state complete a long-delayed infrastructure project. He may look to this bill's language boosting the Mountain Valley Pipeline – at Sen. Joe Manchin's (D-W.Va.) behest – to broaden his appeal beyond his district's northern half of the state.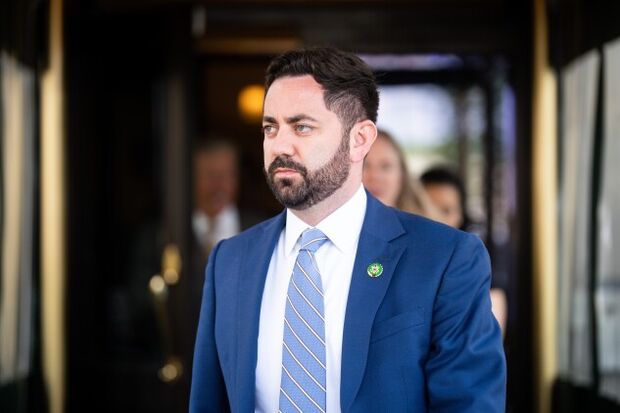 Mike Lawler: Moderate New York Republicans, like Lawler, will be critical to the GOP keeping control of the House in 2024 – and the negotiated debt limit proposal has got their buy-in. Lawler, who often acts as the spokesperson for New York's four swing-district Republicans (minus scandal-plagued Rep. George Santos) praised the bill's reduction in spending and called it a "major win."
Nancy Mace: The South Carolina lawmaker slammed GOP negotiators on Twitter as being "outsmarted by a President who can't find his pants" on the debt accord. She went on to say the final agreement normalizes increased government spending that rose during the Covid pandemic. But Mace is known for declaring early opposition on key votes before falling in line. The deal also may be popular with a large swath of independent voters in her Charleston district.
Matt Gaetz: The Florida lawmaker was one of four Republicans to vote against the House GOP's initial package to raise the debt limit (H.R. 2811) so it's little surprise that he's opposing the debt deal. Reps. Ken Buck (Colo.), Tim Burchett (Tenn.) and Andy Biggs (Ariz.) also voted against the more conservative bill, making the likelihood any of them voting for a final agreement slim. Gaetz, a staunch ally of Trump, has also delighted in opposing McCarthy.
Democrats
Pramila Jayapal The leader of Congressional Progressive Caucus, Jayapal has criticized the Biden-endorsed deal, fearing concessions to Republicans would force "harmful spending cuts," "bad permitting policies," and more work requirements for social services. "We have deep concerns that all of these are in the deal," she told reporters in a press call on Tuesday. She represents a liberal district anchored in Seattle.
Jared Golden One of five Democrats in a district that voted for Trump in 2020, Golden is a frequent wild card when it comes to big-stakes bills. He has no problem bucking his party and has voted just 68% of the time with his fellow Democrats this Congress, according to a Bloomberg Government tabulation. He and other members of the Blue Dog Coalition, such as Rep. Marie Gluesenkamp Perez (D-Wash.), may be pivotal votes. Business interests working in support of the bill plan to keep a close focus on such lawmakers. His district includes most of the state extending all the way to the Canadian border.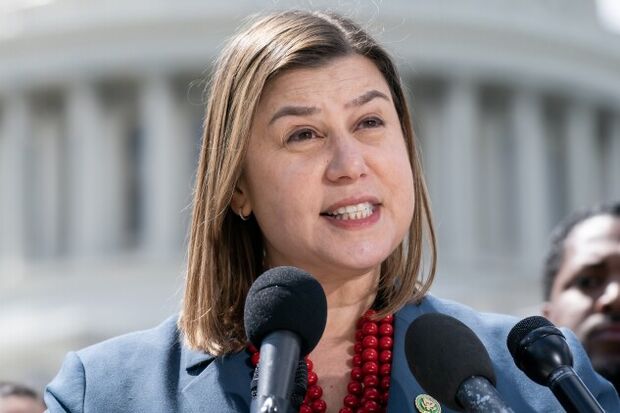 Elissa Slotkin: The Michigan Democrat has not said how she will vote for the debt limit bill, but her decision and how the deal plays with voters could have implications for the Senate in 2024. Slotkin is running for Michigan's open senate seat, a key state for Democrats to hold if they want to keep control of the chamber. She has suggested the worst-case scenario would be a default, tweeting earlier this year that lawmakers must "raise the debt ceiling quickly or it'll be every American who winds up paying the price." Her central Michigan district includes the state capital of Lansing.
Adam Schiff: The California Democrat will feel pressure from leadership to go along with the deal, but will also likely consider whether, or how, his vote may factor into his Senate bid where he faces fellow Democratic Reps. Katie Porter and Barbara Lee next year in an all-party primary. (The top two finishers advance to the general election, regardless of party affiliation.) Unlike Schiff, both Lee and Porter are in the Congressional Progressive Caucus, whose chair is publicly bashing the deal. Schiff has a more moderate voting record on fiscal issues and might feel the need to oppose the deal to appease his state's progressive electorate. His diverse district includes Hollywood.
Raul Grijalva: If Biden and McCarthy thought easing permitting requirements would help attract some votes (including that of Democratic wild card Manchin), Grijalva's reaction shows the potential cost on the left. The ranking member on the Natural Resources Committee said the bill "gives polluters a shield, inevitably worsening an already unacceptable status quo," and specifically targeted the approval of the Mountain Valley Pipeline, a sweetener aimed at Manchin's West Virginia. The Tucson-based lawmaker is leaning no, according to his office, signaling how some liberals may balk over environmental concerns.
Kate Ackley also contributed to this story.
To contact the reporters on this story: Jonathan Tamari at jtamari@bloombergindustry.com; Zach C. Cohen in Washington at zcohen@bloombergindustry.com; Emily Wilkins in Washington at ewilkins@bgov.com
To contact the editors responsible for this story: Bennett Roth at broth@bgov.com; George Cahlink at gcahlink@bloombergindustry.com
Stay informed with more news like this – from the largest team of reporters on Capitol Hill – subscribe to Bloomberg Government today. Learn more.