Tennessee Primary Winner Will Be Heavily Favored in Redrawn Seat
Nine Republicans seeking nomination in Thursday contest
Cooper (D) retiring from Nashville district crafted by GOP
The primary to watch in Tennessee on Thursday is in a district Republican mapmakers overhauled to favor their party and prod a veteran House Democrat to retire.
Nine Republicans are on the ballot in the central 5th District, where 16-term Rep. Jim Cooper (D) declined to seek re-election after the Republican legislature splintered populous Davidson County (Nashville) into three districts in lieu of keeping the county whole.
The changes transformed the 5th from a Democratic bastion President Joe Biden won by 24 percentage points in the 2020 election to a Republican-friendly constituency that Donald Trump would have carried by 11 points — making it more likely than not a conservative Republican will succeed Cooper, a leading Democratic moderate.
The Republican primary may be a three-person race between Beth Harwell, a former state House speaker and Tennessee Republican Party chair who ran unsuccessfully for governor in 2018; Andy Ogles, the mayor of Maury County (Columbia) south of Nashville; and Kurt Winstead, a lawyer who's a retired brigadier general in the Tennessee National Guard.
Harwell's backers included the US Chamber of Commerce, the Tennessee Bankers Association, Republican women's groups, the anti-abortion Susan B. Anthony List, and Rep. Diana Harshbarger (R), who represents Tennessee's 1st District.
Ogles said he was "Tennessee's most conservative mayor" and called for the impeachment of Biden and Vice President Kamala Harris.
Winstead played up his military background and described himself as a conservative "outsider" opposing two "career politicians."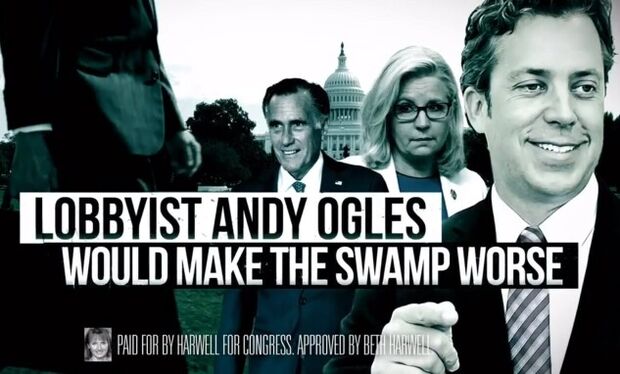 All three were well-funded and partially self-financed their campaigns. They all also emphasized opposition to illegal immigration and support for more border security measures, though it still became a wedge issue.
A Harwell ad linked Ogles to, among other entities, "amnesty-loving RINOs" — or Republicans In Name Only — after he benefited from a significant independent spending campaign that included the super PAC of Americans for Prosperity. The libertarian-conservative advocacy group supports changes to immigration laws and is in a coalition with the pro-Harwell Chamber of Commerce that advocates for a bipartisan solution to improving immigration and border security policies.
The lone Democratic candidate is state Sen. Heidi Campbell, who emphasized her support for abortion rights before and after Kansas voters this week overwhelmingly rejected a proposed anti-abortion state constitutional amendment. Campbell reported raising $329,000 through July 15.
The next most-competitive district in Tennessee is the 7th, which absorbed Democrats from the 5th District but would still have backed Trump by 15 points in the 2020 election. The Nov. 8 matchup is between two-term Rep. Mark Green (R) and Odessa Kelly (D), a community activist backed by progressive groups. Before redistricting, Kelly campaigned to unseat Cooper in the Democratic primary.
After Tennessee votes, the next primaries are on Tuesday in Connecticut, Minnesota, Vermont, and Wisconsin. There's also a special House election in Minnesota that day to complete the term of the late Republican Jim Hagedorn.
To contact the reporter on this story: Greg Giroux in Washington at ggiroux@bgov.com