Suspended Law License Hasn't Stopped This State Attorney General
Bloomberg Government subscribers get the stories like this first. Act now and gain unlimited access to everything you need to know. Learn more.
Republicans in Indiana will decide at an unconventional June convention whether to ditch their party's attorney general, who's been running for re-election with a temporarily suspended law license.
The Indiana Supreme Court imposed a month-long suspension on Attorney General Curtis Hill as part of a ruling that he committed a misdemeanor by inappropriately touching four women⁠—a state legislator and three legislative assistants⁠—during a 2018 party.
That suspension ends June 17, the day before candidates are to deliver televised addresses at the state GOP's video convention. Nomination results will be known after remotely participating delegates mail in their nomination choices.
"The delegates don't take orders from the party bosses in Indiana, so we're not worried about the chatter," Hill spokesman Brandon Moody said.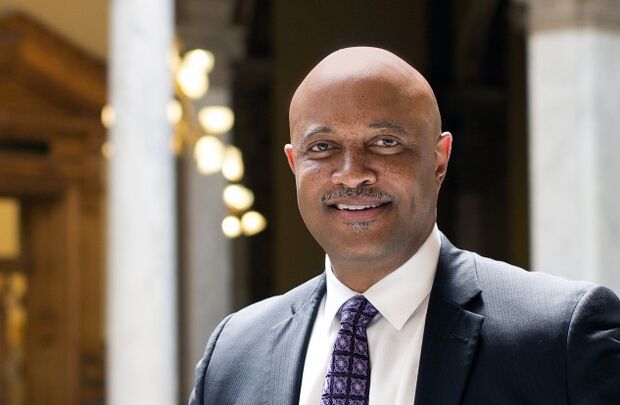 "Because of Hill, what should otherwise be a run-of-the-mill, 'every-four-years-convention-race-pick-a-nominee-and-let's-move-on-to-the-general,' has turned into this massive sideshow," Republican Adam Krupp said in a telephone interview.
"Our incumbent is staying in the race with a suspended law license, and our Indiana statute says our attorney general shall be a duly-licensed attorney," said Krupp, who quit his job as Indiana Department of Revenue commissioner for what turned out to be a short-lived bid for the nomination.
If Hill is the nominee, "we'll lose," said former U.S. Rep. Todd Rokita, who jumped into the race right before the filing deadline.
A Republican attorney general is needed to support gun rights and abortion restrictions, he said. "Why would we put all the progress, the conservative progress our state has made over the last decade, at risk?"
Lengthy Process
Gov. Eric Holcomb (R) and Indiana GOP Chairman Kyle Hupfer both oppose Hill's candidacy.
Tut the state committee is trying to avoid the appearance of bias in the nomination process. Hupfer said the party is "taking great lengths" to create a fair format.
The 1,800 delegates will watch candidate speeches on television rather than in person, so they can hear from the contenders without fear of coronavirus exposure. Then they'll have until July 9 to mail in ranked-choice ballots.
If no candidate gets a majority on the first ballot, the lowest vote-getter will be dropped and his delegates' second-choice picks will be counted. Depending on how many delegates choose him as their first- second-, or third-choice selection, Hill could be the last man standing.
"Certainly, it would be the issue of the race if the delegates select him as the nominee," Hupfer said in a telephone interview. "A lot of Republican donors are waiting to see what happens in this convention and make their decisions based on the outcome."

Since becoming the state's top prosecutor, Hill has supported President Donald Trump's policies in national litigation fought among Republican and Democratic state attorneys general, and Hill has touted his enforcement of the state's abortion restrictions.
"I got into this race because I'm severely concerned about his ability to win the race in the fall," said Decatur County Prosecutor Nate Harter, who touts courtroom experience as his distinguishing trait among other contenders.
John Westercamp, an attorney in the Indianapolis office of Bose McKinney & Evans LLP, rounds out the field. In a telephone interview he said his campaign isn't going to "get personal," and he emphasized his goal to reduce Attorney General Office spending, a desire to increase transparency on office contracts, and a plan to end the use of private email for public purposes.
Democrat: 'We Expect to Win'
The Hill episode has greatly improved Democrats' chances in November, said former Evansville Mayor Jonathan Weinzapfel, who's seeking that party's nomination at a June 13 online convention.
r
"We expect to win," he said in a telephone interview.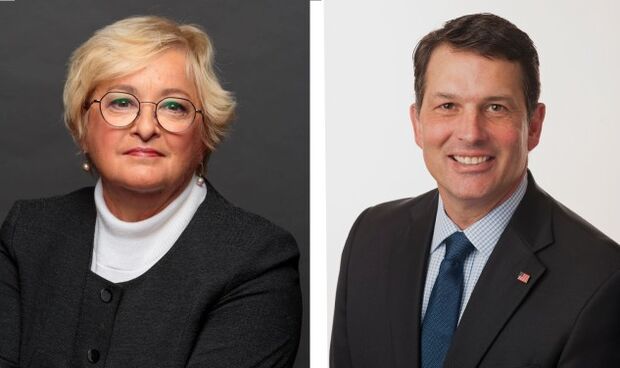 Weinzapfel's campaign has raised nearly $800,000—more than all of the other candidates combined, according to campaign finance filings compiled by Bloomberg Government.
He said he wants to shift the political conversation to health care, because Hill joined a lawsuit seeking to invalidate the Affordable Care Act.
The other Democratic contender, state Sen. Karen Tallian, said in a statement that many Indiana voters are unaware of Hill's discipline by the Supreme Court, so the race will come down to issues such as health care, marijuana decriminalization, and criminal justice.
"No matter which Republican emerges from their clown-car-race of a nomination contest, it will matter very little," she said.
To contact the reporter on this story: Alex Ebert in Columbus, Ohio at aebert@bloomberglaw.com
To contact the editors responsible for this story: Katherine Rizzo at krizzo@bgov.com; Tina May at tmay@bloomberglaw.com
Stay informed with more news like this – from the largest team of reporters on Capitol Hill – subscribe to Bloomberg Government today. Learn more.