Surge in Mask Production Gets Push From Biden Administration (1)
HHS plans contracts to buy 141 million N95 masks per month
Proposals emerge to send quality masks out to all Americans
(Adds proposals to distribute masks in paragraphs 5-7.)
The Biden administration is trying to drive up domestic production of high-quality masks in coming weeks to help stem the rise of Covid-19 cases across the U.S.
The government stockpile of medical supplies contains 737 million N95 air-filtering masks typically worn by health-care workers, Dawn O'Connell, the assistant secretary for preparedness and response at the Department of Health and Human Services, told senators at a hearing Tuesday.
The HHS is looking to award contracts soon to mask makers to produce 141 million such masks per month until Covid cases start to decrease, she said. The contracts will require these manufacturers to drop production to about 20-30% when demand is not high, O'Connell said.
"We are very invested in N95 masks being made available," O'Connell said.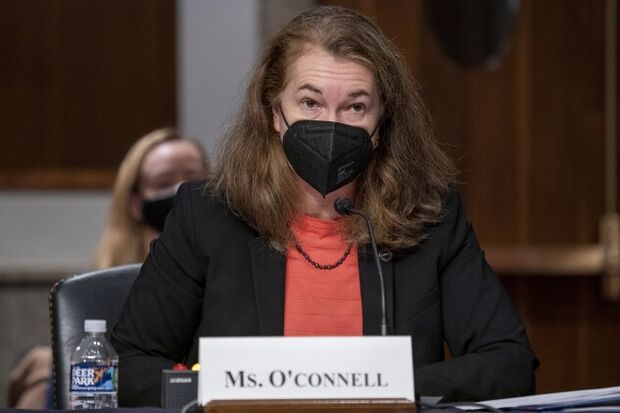 Sen. Bernie Sanders (I-Vt.) said in a tweet Tuesday he will introduce legislation to have the government send N95 masks to every American.
"All Americans should have face masks that will keep them safe," he said.
The Biden administration is considering sending N95 or KN95 masks to all Americans who want them, Politico reported Tuesday.
The Centers for Disease Control and Prevention's list of approved N95 respirators include products from dozens of manufacturers including 3M Co., A.R. Medicom Inc., Dentec Safety Specialists Inc., Macktrade, and Yamamoto Kogaku Co.
The CDC in early 2020 first advised Americans to wear face coverings to slow the spread of Covid-19, particularly if they're indoors. The agency advised against using surgical N95 respirators, because they should prioritized for health care personnel.
To contact the reporter on this story: Alex Ruoff in Washington at aruoff@bgov.com
To contact the editors responsible for this story: Robin Meszoly at rmeszoly@bgov.com; Sarah Babbage at sbabbage@bgov.com