Student Loan Caps Proposed in White House Higher Education Plan
The White House is urging Congress to set new limits on student loan borrowing by graduate students and parents, as part of a larger package spelling out the Trump administration's priorities for higher education legislation.
The administration will present its priorities Monday afternoon as part of the agenda for the National Council for the American Worker, an advisory group tasked with ensuring future students and workers are prepared for the changes technology will bring to the workforce.
The priorities mark the first higher education policy outlines from the Trump Administration. They come as lawmakers on Capitol Hill are working to give the higher education law (Public Law 110-315) its first comprehensive update since 2008.
"The rising cost of college education and the accompanying growth in student loan balances erodes the wage premium associated with a college degree," the administration said in a copy of the higher education proposal obtained by Bloomberg Government. "It is therefore the policy of the Trump Administration to increase access to affordable, flexible, and innovative post-secondary education and skills attainment to meet the interests and lifelong learning needs of every American."
"We need to modernize our higher education system to make it more affordable, flexible, and outcomes oriented so all Americans, young and old, can learn the skills they need to secure and retain good paying jobs," said Ivanka Trump, advisor to the president, in a statement.
In addition to the higher education proposal, the White House is working on an executive order addressing several higher education topics, including free speech rights, on college campuses.
"We are taking action to provide students, families, and working Americans better and clearer information; encourage innovation and reduce college cost; ensure that students of faith are able to attend schools that reflect their values; and require that institutions live up to their promises regarding campus free speech," the administration said in the proposal.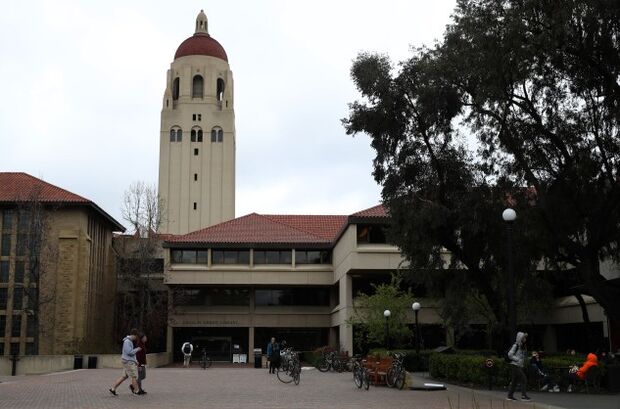 Loan Limits
The White House follows in the steps of Republican lawmakers who say limiting the amount of federal student aid will lead colleges and universities to lower tuition.
The administration did not elaborate on what limit should be set on graduate student and parent borrowers, but the programs currently allow for borrowing up to the cost of attendance. Legislation by Rep. Virginia Foxx(R-N.C.) in the last Congress would have limited graduate students to $28,500 in annual loans and parents to $12,500 per student annually.
Foxx's bill (H.R. 4508) was approved by a House committee in 2017 but lacked support from enough Republicans for a vote on the House floor. Several lawmakers told Bloomberg Government at the time they could not back a bill that ended a loan forgiveness program for public and nonprofit workers, as the Trump administration proposed both in the fiscal 2020 budget and in today's higher education proposal.
The proposal also calls on Congress to allow financial aid administrators to "help students limit and manage their student loan borrowing."
Alexander: Suggestions 'Helpful'
Some of the policies in the plan already have bipartisan support on Capitol Hill, including:
Simplifying the number of student loan repayment plans.
Allowing low-income students to use federal Pell Grants on short-term career-focused programs.
Expanding federal aid to prisoners eligible for release.
Reducing the application workload for student borrowers by allowing the IRS to share information about a student's earnings with the Education Department.
Student borrowers would have two options for repaying their loans under the White House proposal. They could participate in a standard 10-year repayment plan or opt for an income-driven repayment plan that would collect 12.5 percent of discretionary income for 15 years, at which point the remainder would be forgiven. The plan is similar, though not identical, to ones put forward by Foxx and Sen. Lamar Alexander (R-Tenn.) the chairman of the Senate Health, Education, Labor, and Pensions Committee.
"I share the Administration's goals to make a college education worth it and to make it simpler to apply for federal student aid and pay back student loans," Alexander said in a statement. "It is helpful to have these suggestions as I work with Senator Patty Murray, the senior Democrat on the education committee, to develop bipartisan recommendations so that we can report legislation to the full Senate before summer."
In Step with Regulations
Several of the proposals mirror regulations the Education Department is in the process of writing, such as easing the process for accrediting agencies to approve colleges for eligibility to receive part of the approximately $120 billion doled out annually in federal student aid.
The department's regulations are under discussion by a group of public, private, and for-profit colleges, as well as students, accrediting agencies, and others who would be affected. Some of the proposals have received more favorable receptions than others. The group unanimously rejected a department proposal to remove a two-year waiting period for accreditors to function before winning federal recognition.
The White House also proposed trying to eliminate the difference between regional accreditors, which tend to oversee public and private nonprofit colleges, and national accreditors, which are more likely to oversee for-profits. Similar suggestions by the department led to outcries from both colleges and regional accreditors.
The Education Department must finalize the regulation by Nov. 1 for it to take effect during Trump's current term.
Lawmakers are dealing with a different sort of deadline: Alexander's retirement at the end of 2020. Alexander, a former college president and Education secretary, said he wants to have a bill signed into law by Christmas.
To contact the reporter on this story: Emily Wilkins in Washington at ewilkins@bgov.com
To contact the editors responsible for this story: Paul Hendrie at phendrie@bgov.com; Jonathan Nicholson at jnicholson@bgov.com