Striking John Deere Workers Get Boost From Agriculture Secretary
The head of the U.S. Agriculture Department greeted John Deere assembly-line laborers on strike during an Iowa visit Wednesday.
Thousands of workers at Deere & Co. opted to picket after the corporation and United Auto Workers hit an impasse in labor negotiations last week.
Deere Walkout Leaves 10,000 Off Job as U.S. Labor Tumult Spreads
"The UAW is important to me," said Agriculture Secretary Tom Vilsack, who previously served as Iowa's governor.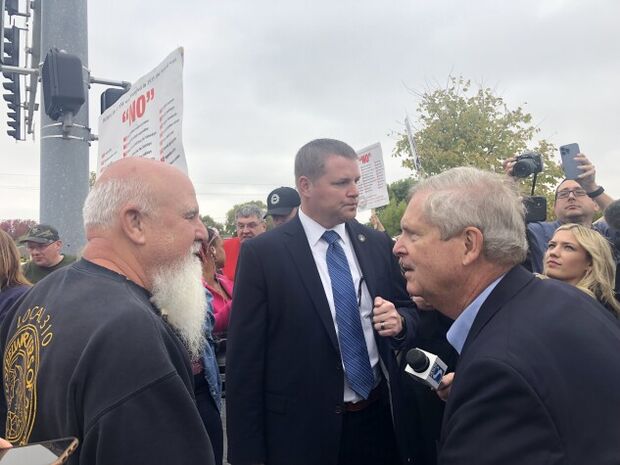 When Vilsack was falling behind in his gubernatorial race, "the UAW was with me from the get-go," he said. "You don't forget the people who were with you."
Speaking at the Griffieon Family Farm in Ankeny, Iowa, Vilsack added that he hoped the Deere strike situation is resolved as quickly and fairly as possible.
Vilsack made an appearance at the strike site outside of a Deere plant in Ankeny, where dozens of workers marched with signs.
"I just wanted to stop by to let you know that I haven't forgotten 23 years ago," he said on the picket line. "I'm here today for you."
The workers are fighting against unfair labor practices, for better wages and post-retirement health care, and other issues, said UAW's Keith Chada at the Iowa strike.
"I know he's for us," he said about Vilsack. Chada didn't comment on the status of negotiations.
To contact the reporter on this story: Megan U. Boyanton in Washington at mboyanton@bgov.com
To contact the editors responsible for this story: Fawn Johnson at fjohnson@bloombergindustry.com; Sarah Babbage at sbabbage@bgov.com