Stimulus Package Provides 2022 Campaign Fodder for Both Parties
Democrats say voters will punish GOP for opposing benefits
Republicans say package is larded with liberal programs
The Senate had barely passed the $1.9 trillion pandemic stimulus package when freshman Democrats Raphael Warnock and Jon Ossoff called a press conference at Atlanta's Hartsfield-Jackson International Airport to tout the relief they were bringing home to their constituents.
"Thanks to Georgians, the nation can finally see the light at the end of this dark tunnel," said Warnock, who must stand for re-election already in less than two years.
The January victories of Warnock and Ossoff delivered Democrats the bare majority in the Senate and enabled them to muscle through on a party-line vote the massive pandemic relief package sought by President Joe Biden. With the House scheduled to take up the Senate version of the package (H.R. 1319) on Wednesday, leaders of both parties were already testing competing messaging on the legislation that they believe could bolster their candidates in the 2022 elections.
Republicans are betting on voters being turned off by a massive package they say is larded with wasteful spending and money earmarked for liberal programs not directly related to the coronavirus.
Democrats claim the wide array of benefits, including extended unemployment aid and $1,400 stimulus checks that will be issued to many Americans, will give them plenty to tout as the economy bounces back and voters see more money in their pockets.
Sen. Gary Peters (D-Mich.), the chairman of the Democratic Senatorial Campaign Committee, told reporters Monday that the GOP's opposition to the measure will hurt them next year.
"Come election time, they're going to have to explain that if they were in the majority, their constituents would not have received a $1,400 stimulus check necessary for families to get through the pandemic," Peters said.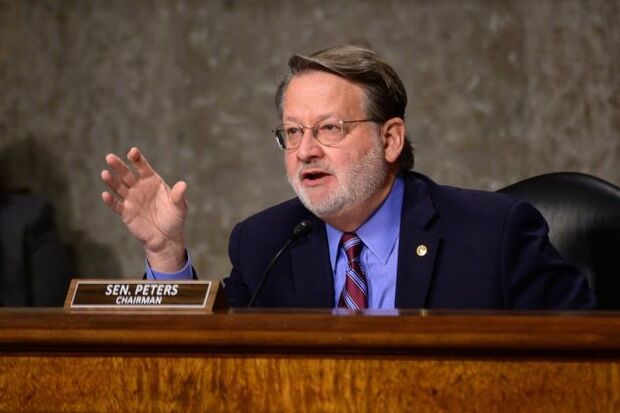 The Map
Peters said Sen. Roy Blunt's (R-Mo.) announcement Monday that he won't seek re-election shows Republicans already face a tough cycle.
While Missouri is Republican-leaning, Democrats said they plan to use the virus aid vote to target GOP lawmakers in more competitive states, such as Sens. Ron Johnson (Wis.) and Marco Rubio (Fla.), who are up for re-election next year. The DSCC announced it's sponsoring online ads attacking both lawmakers.
"Sen. Ron Johnson has earned the title of the number one opponent of middle class, working class relief," Ben Wikler, chair of the Democratic Party of Wisconsin said on the call. "Ron Johnson tried to block urgently needed support, most recently with his desperate gimmick to delay the vote on checks that his constituents desperately needed." He was referring to Johnson's demand that the Senate clerks read the entire 628-page bill, which delayed consideration of the legislation.
Manny Diaz, the former Miami mayor who's now chair of the Florida Democratic Party, said the package promises checks to 10 million Florida households, $1.1 billion in rental assistance, and $17 billion for state and local governments.
"This is a very simple proposition for those of us that are on the ground," Diaz said. "It's an easy sell to people that are suffering and desperate during times like this."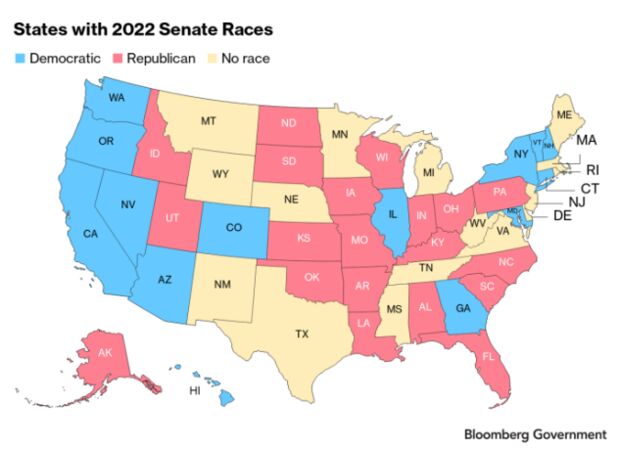 Delivering for Constituents
Other Democrats took credit for various provisions in the bill to bolster their standing with constituents. Sen. Mark Kelly (D-Ariz.), another freshman who won a special election and has to run again in two years, talked up the $1.5 billion plan he got in the bill to help seniors with more meal delivery, caregiving, and access to vaccines. Newly elected Sen. John Hickenlooper (D-Colo.) said his state will get $6 billion in state and local aid and $1.2 billion in emergency relief for schools.
Senate GOP leaders, however, took issue with public opinion polls showing the majority of the public, including Republicans, support the extra relief funds.
"When people find out what is in the Democrats' $1.9 trillion Covid bill they are going to lose enthusiasm for it," Sen. John Barrasso (R-Wyo.), chairman of the Senate Republican Conference, said in a tweet. "This bill wasn't about coronavirus and was filled with pork."
While voters called for "targeted relief, Senate Democrats delivered their far left, radical wish list instead," the National Republican Senatorial Committee said in a press release.
The NRSC plans to run campaign ads highlighting provisions that Democrats backed, including those that would send relief checks to undocumented immigrants and prisoners. Republicans also pointed to funding for Planned Parenthood, Amtrak, the National Endowment for the Arts, and other provisions in the bill favored by liberals as fodder for advertising spots.
The NRSC said polls show that the re-opening of schools is a priority for most Americans, but Democrats, influenced by teachers' unions, rejected Rubio's amendment targeting federal aid to schools providing in-person learning.
"If Democrats want to sell out America's students and families as they cower to their union bosses, then voters will make their voices heard in 2022," NRSC spokeswoman Priscilla Ivasco said.
Biden has said Democrats erred in not talking up the economic stimulus passed early on during the Obama administration to deal with the fallout of the 2008 economic crisis. Peters said Democrats won't make that mistake this time.
"We're confident they're going to remember when it comes to election time next year," Peters said. "They are going to know who stood with them in the time of need. And who abandoned them. It's very clear."
To contact the reporters on this story: Nancy Ognanovich in Washington at nognanov@bgov.com; Kenneth P. Doyle in Washington at kdoyle@bgov.com
To contact the editors responsible for this story: Bennett Roth at broth@bgov.com; Kyle Trygstad at ktrygstad@bgov.com