Space Force to Outlast Trump as Buying Powers Impasse Persists
Internal disagreement delays military service's rollout
Congress may force resolution ahead of Biden inauguration
Bloomberg Government subscribers get the stories like this first. Act now and gain unlimited access to everything you need to know. Learn more.
President-elect Joe Biden will inherit his predecessor's signature military Space Force, yet the pace of its development hinges on lawmakers resolving a fundamental dispute: how the new service can spend money.
For six months, the Space Force has been locked in a dispute with the White House over how much autonomy it should have to speed up buying and fielding space hardware and software.
President Donald Trump's push for the Space Force drew widespread bipartisan support in Congress amid growing concern that China and Russia are making threatening advances in their own military space programs. Their capabilities could target systems such as GPS and banking that are integral to U.S. military operations and civilian life.
Michele Flournoy, seen as a top candidate for defense secretary under Biden, indicated she would support the Space Force and oppose some progressive groups' efforts to eliminate it. About three dozen such groups sent a memo to Biden this week proposing the elimination of the Space Force, a nuclear warhead, and the new Ford-class aircraft carriers, Politico reported.
"People say should we reverse this or that organization, my feeling is often major reorganizations take all the energy and bandwidth off of the mission," Flournoy said during an interview with Defense News in October. "The nature of the challenge in space has been changing so dramatically based on what the Chinese are investing, what the Russians are investing in."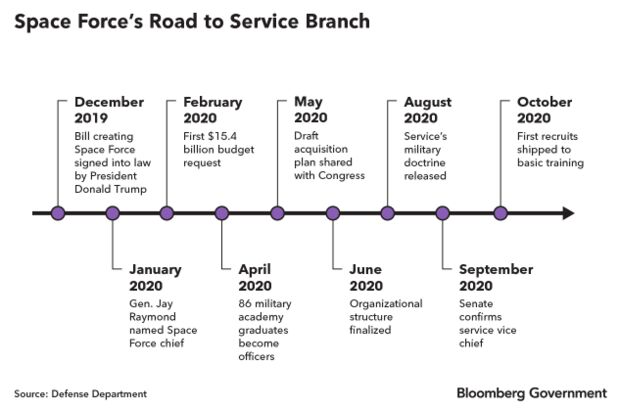 The buying powers debate is crucial as the Space Force closes out its first year of existence with tasks such as creating a leadership structure, doctrine, and ranks for space troops. When Congress created the Space Force in December 2019, one of the big issues lawmakers hoped to resolve was acquisition by letting the service redefine programs and authorities to act more like civilian companies, said Sarah Mineiro, an adjunct senior fellow at the Center for a New American Security and former House Armed Services Committee staff member.
"When you've got industry out there that's releasing updates on a weekly basis, clearly the DOD acquisition system was not going to be able to support that," she said.
The incoming Biden White House and Pentagon may be left to resolve the dispute over the Space Force's buying authority if Congress can't come to an agreement as part of fiscal 2021 defense authorization legislation (H.R. 6395, S. 4049).
The service will likely be doing hundreds of millions of dollars in business with defense contractors. It has already signed deals this year with Northrop Grumman Corp. worth $298 million for communications hardware and software, as well as with SpaceX and United Launch Alliance LLC worth $653 million for space launch services.
The Pentagon's draft plan in May, containing steps to streamline purchases, was pulled back after raising alarmin the Office of Management and Budget as well as in Congress.
"The concerns that were voiced about those positions will be enduring over a Biden administration as well," Mineiro said.
Any directives in the fiscal 2021 defense bill, once enacted, would be permanent unless changed in legislation in future years.
Question of Oversight
The Space Force acquisition proposals, required by the fiscal 2020 defense law (Public Law 116-92), called for moving oversight of space acquisition programs down to the lowest possible level in the Pentagon, removing high-level sign-offs on program progress; streamlining budget categories to allow the service to more easily move around funding without congressional involvement; and reducing notification requirements to Congress on new programs.
After Capitol Hill received the plan in May, the White House yanked it back for revision at the Pentagon. The White House deemed that report premature and not in line with taxpayer interests, an administration official said.
The list of proposals, called the Space Force Alternative Acquisition System Report, and the apparent lack of coordination between the Pentagon and OMB surprised members of the House Armed Services Committee, according to a congressional aide. A final version of the report was promised to the committee within days but never arrived.
The proposal to reduce the number of Space Force budget lines was a major concern among House members because it would reduce Congress's insight into how the military shifts and spends money, the aide said.
The debate over space acquisition is among the most difficult the service faces, Air Force Secretary Barbara Barrett, who oversees the Space Force within her military department, recently said during a public appearance. The Space Force directed questions to the Air Force.
"We anticipate delivering the final report to Congress once we complete interagency coordination," Air Force spokeswoman Ann Stefanek wrote in an email.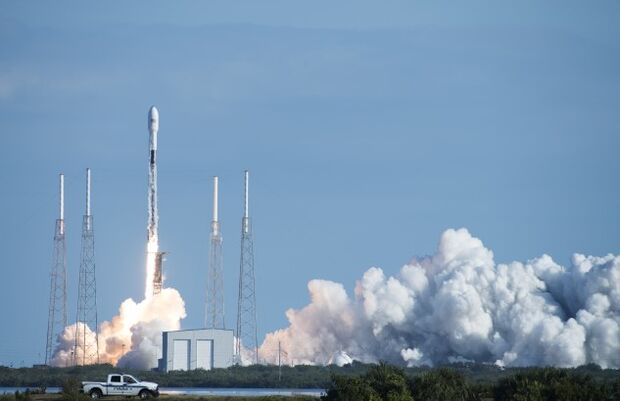 'A Wish List'
The clawback of the initial acquisition plan sent to lawmakers wasn't typical, Mineiro said. "What was in there was probably a wish list but was not well-coordinated throughout the government," she said.
The House version of the fiscal 2021 defense authorization bill passed in July sets a new deadline of Jan. 15 for the defense secretary to turn over a final Space Force acquisition plan. The Pentagon blew through the March deadline this year.
The measure was an amendment by Mac Thornberry (R-Texas), the House Armed Services ranking member. It says the goal should be to "quickly and effectively acquire space warfighting capabilities" and asks for comparisons of past budget lines for space programs and a framework for key acquisition decision points and reporting requirements.
Any decision will depend on negotiations over a final National Defense Authorization Act.
"The Senate Armed Services Committee is committed to holding the Space Force accountable, but as this is a subject under negotiation as part of the NDAA conference process, we can't comment further at this time," a committee spokeswoman wrote in an email.
To contact the reporter on this story: Travis J. Tritten at ttritten@bgov.com
To contact the editors responsible for this story: Robin Meszoly at rmeszoly@bgov.com; Bernie Kohn at bkohn@bloomberglaw.com; Sarah Babbage at sbabbage@bgov.com
Stay informed with more news like this – from the largest team of reporters on Capitol Hill – subscribe to Bloomberg Government today. Learn more.