South Carolina Congressional Contest Sparks a Race to the Middle
1st District hosted one of biggest upsets of 2018 midterms
Freshman Rep. Joe Cunningham (D) faces GOP's Nancy Mace
Look at their slogans to get a sense of how much House candidates in South Carolina's Lowcountry are shunning party labels.
Democratic incumbent Joe Cunningham touts "Lowcountry Over Party," while his GOP challenger Nancy Mace plugs "Lowcountry First."
Cunningham, one of the most endangered House freshmen, and Mace, a state representative who was the first female graduate from the Citadel, are racing to the middle, pitching themselves as independents willing to buck the party line and work across the aisle.
This targeting of moderates with loose political affiliations underscores how close the race is after Cunningham's surprise victory in 2018 flipped the 1st District into Democratic control for the first time in almost 40 years. Republicans and Democrats have placed a priority on the district, which President Donald Trump and Mitt Romney won by double digits in the past two presidential elections, pouring more than $15 million into the race and flooding the airwaves with ads.
"It's a seat that we truly want to take back and are putting a lot of efforts to it," said Glenn McCall, a Republican National Committeeman from South Carolina.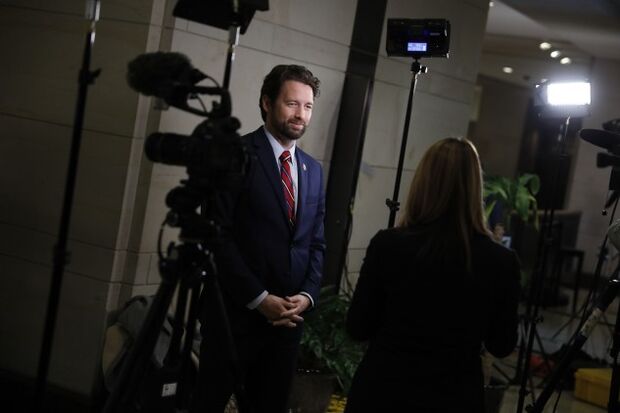 The contest in the district that extends from Hilton Head Island to north of Charleston is one of several nationwide that will reveal the permanency and extensiveness of the Democrats' 2018 gains. It and the surprisingly competitive contest between Sen. Lindsey Graham (R) and Jaime Harrison (D) are testing Republican dominance in the state.
"The dynamics for Cunningham, quite frankly, are very good," said John Anzalone, whose polling firm ALG Research counts Cunningham as a client.
In an interview on Bloomberg Government's Downballot Counts podcast, Anzalone cited soft support for Graham, the likelihood that Democratic presidential nominee Joe Biden outperforms Hillary Clinton's 2016 showing, and the district's makeup being similar to Democratic-trending districts across the country. "Without a doubt it is an urban-suburban, highly educated area," Anzalone said.
Balancing Trump
Republicans argue the district should still be represented by Mark Sanford, the former governor tainted by scandal who previously held the seat. Sanford, a vocal critic of Trump, lost a contentious primary to Katie Arrington after the president threw his support behind her.
Jordan Ragusa, a political science associate professor at the College of Charleston, agreed. "If Mark Sanford won the Republican primary in 2018, he's South Carolina's 1st District representative today," he said.
While Trump helped Arrington win the primary, her closeness to him might have cost her the seat, said Kevin Hennelly, chairman of the Beaufort County Republican Party.
Arrington "wrapped herself around the president and thought it would be enough to win," Hennelly said. Mace "certainly is not running a campaign hanging on to the president's coattails," he said.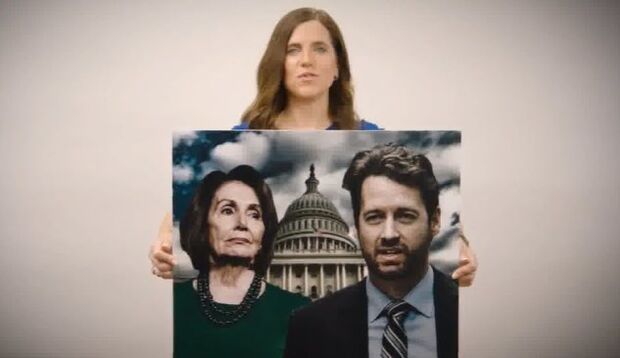 During the primary, Mace highlighted her connection to Trump in an ad, noting her work as coalition and field director for the campaign from September 2015 to August 2016.
But after winning the four-way primary with 57% of the vote, Mace hasn't mentioned Trump yet in her general election ads, and her website biography omits any mention of her time on the campaign.
"I have a deep history of speaking up against members of my own party," Mace said in an interview. "I also have a deep history of reaching across the aisle and working with Democrats to get things done."
Mace touts her opposition to offshore drilling, which is unpopular in the largely coastal district because of negative effects on the environment and tourism.
The White House initially backed the drilling, but Trump recently signed an executive order banning offshore oil development off the coasts of South Carolina and other southeastern states. Trump gave Mace a shout-out at the signing, highlighting her race as "very important."
Distancing herself from Trump will help Mace with both moderate and business-oriented Republicans, said Scott Huffmon, a political science professor at Winthrop University.
"Nancy Mace has to remain in arm's reach of Trump, but not seem to be joined at the hip so business conservatives aren't afraid to vote for her," he said.
Shifting Tides
Democrats are confident about keeping the seat. Cunningham outpaced Mace in fundraising and had $3 million in cash on hand as of June 30, compared to Mace's less than $775,000 by then. The third-quarter fundraising period ends Sept. 30.
The funding allowed Cunningham to get up early with ads. Viewers might never know from his spots that Cunningham is a Democrat. But they're reminded repeatedly that he's one of the most independent members in Congress. He also scored an endorsement from the U.S. Chamber of Commerce, a pro-business advocacy group that tends to back Republicans.
Cunningham's strength as a candidate is only part of the equation, according to Lowcountry Democrats. The other is increased involvement among Democrats who previously felt it was pointless to compete in a solidly Republican state. Adding to the party's optimism: A Democrat won an August special election for a state legislative district located within Cunningham's district that was previously held by a Republican.
"This has been the largest period for growth for every Democratic organization that exists in the 1st District and for the creation of new ones," said Colleen Condon, chair of the Charleston County Democratic Party.
Jeni Atchley, president of the Young Democrats of South Carolina, said she saw a "dramatic shift" after the 2016 elections from people who wanted to help Democrats.
"We had people saying, 'I feel like I didn't do enough and now I need to get involved,'" Atchley said.
Ragusa said he'd seen movement as well — away from Trump. A lot of people in the 1st District aren't enamored with "the Trump version of the Republican Party," Ragusa said.
To contact the reporter on this story: Emily Wilkins in Washington at ewilkins@bgov.com
To contact the editors responsible for this story: Bennett Roth at broth@bgov.com; Kyle Trygstad at ktrygstad@bgov.com