Social Media Sites Pushed on Data Portability in Bipartisan Bill
Bill would allow users to more easily obtain personal data
Facebook, Twitter to be interoperable with competing platforms
The bipartisan bill from Sens. Mark Warner (D-Va.), Josh Hawley (R-Mo.) and Richard Blumenthal (D-Conn.) would require internet platforms with more than 100 million monthly U.S. users to establish interfaces that would securely transfer personal data directly to a user or a third-party provider acting on the user's behalf, according to a copy of the measure obtained by Bloomberg Government.
"By enabling portability, interoperability, and delegatability, this bill will help put consumers in the driver's seat when it comes to how and where they use social media," Warner said in a statement. He said the bill would enable startups to compete with large social media platforms by allowing users to move their data to competitors.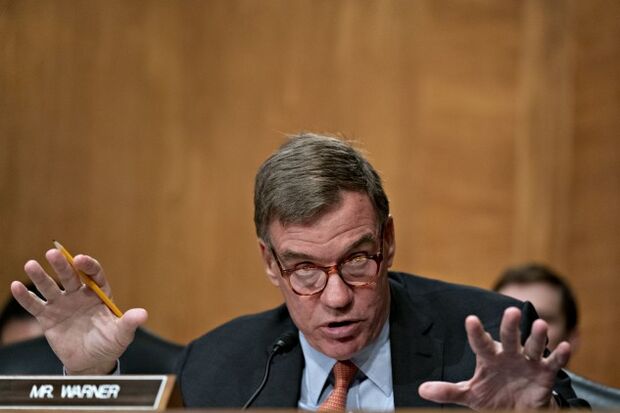 Advocates of data portability argue that small rivals to a company such as Facebook can't simply challenge the social media giant by offering a better product because users will stick with whatever service already has their friends, posts, photos and interests. Data portability and interoperability could aid the startup and boost competition by allowing users to carry over that content or access the social world they've already built up.
Warner, a former telecom executive who has put forth a series of tech regulatory proposals in recent years, has likened the possibility to Congress's move in the 1990s to force carriers to let consumers keep their phone numbers when switching networks.
Industry Pushback
NetChoice, a trade association that represents large tech companies including Facebook and Twitter, criticized the bill.
"These government imposed data portability requirements make consumers more vulnerable to abuse," Carl Szabo, NetChoice's vice president and general counsel, said in a statement.
Szabo said the bill could threaten efforts underway at Apple Inc., Alphabet Inc.'s Google, Facebook Inc., Microsoft Corp. and Twitter Inc. to introduce data portability.
"By only impacting the largest American businesses, the ACCESS Act is clearly more about attacking large tech innovators rather than creating a standardized portability system," Szabo said.
Facebook and Google say users can already download their data for personal use, but critics have said the process is too cumbersome, or the data users are allowed to move is too limited, to represent true portability. In September, Facebook released a white paper saying that it believes people should be able to move their data but raised questions such as who is responsible for protecting privacy when data is moved.
"Empowering trusted custodial companies to step in on behalf of users to better manage their accounts across different platforms will help balance the playing field between consumers and companies," Warner said.
The bill would allow users to delegate trusted custodial agents to manage their account settings, content, and online interactions. The third-party agents would register with the Federal Trade Commission and follow rules that would oversee how they interact with the large internet platforms. If these agents don't protect users' data, they would be subject to a range of penalties, including removal of access rights.
"This bill creates long-overdue requirements that will boost competition and give consumers the power to move their data from one service to another," Hawley said in a statement.
The legislation would also task the FTC, in consultation with industry and stakeholders, to establish regulations for verifying user portability and interoperability. It would also direct the National Institute of Standards and Technology to create technical standards for interoperability among popular services.
With assistance from Ben Brody
To contact the reporter on this story: Rebecca Kern in Washington at rkern@bgov.com
To contact the editors responsible for this story: Zachary Sherwood at zsherwood@bgov.com; Giuseppe Macri at gmacri@bgov.com
(Adds industry reaction beginning in sixth paragraph.)