Social Media Giants Warned 'Wild West' Era on Rules Is Over (1)
Internet platforms are overdue for regulation, senator says
Facebook, Google, Twitter say they are policing themselves
Major internet platforms are overdue for regulation, including possible removal of liability protections Congress put in place in the 1990s, warned a lawmaker crafting legislation to rein in social media giants.
"The Wild West is over," Mark Warner (D-Va.) said in a keynote address at a conference at the Federal Election Commission on how to fight digital disinformation.
Facebook Inc., Alphabet Inc.'s Google, Twitter Inc. and Microsoft Corp. sent representatives to the forum organized by FEC Chairwoman Ellen Weintraub.
Warner, who before his election to the Senate co-founded a telecommunications company that's now Sprint Nextel Corp., criticized technology companies for "playing rope-a-dope" with Congress by promising to change practices but failing to fully follow through. On the liability issue, Warner was referring to Section 230 of the Communications Decency Act of 1996 (Public Law 104-104) which protects online platforms from being sued for content issues.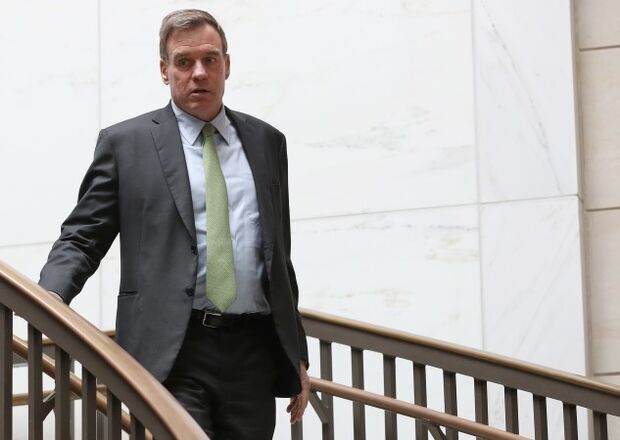 The senator, who's the ranking Democrat on the Senate Intelligence Committee, has called for legislation (S. 1356) to disclose funding of online political ads and another proposal to require campaigns to report any offers of foreign help.
Majority Leader Mitch McConnell (R-Ky.) and Senate Republicans have blocked Warner's proposals.
Rep. Stephanie Murphy (D.-Fla.), a former national security specialist at the Defense Department, said there was "a narrow window of opportunity to pass bipartisan election security legislation," providing more resources to harden voting systems and allowing more information sharing about security threats ahead of the 2020 election.
Murphy said achieving consensus would require Republicans to recognize that foreign meddling with any campaign is a threat to the national security and sovereignty, while Democrats must stop re-arguing the 2016 election and "publicly accept that Donald Trump won."
Weintraub (D) has been using her position as a bully pulpit to press the need for cybersecurity safeguards, particularly now that the panel lacks a quorum needed to write regulations or take enforcement action. Republican commissioner Matthew Petersen resigned Aug. 31, leaving the panel with three members. It needs at least four to conduct official business.
Russia violated campaign finance laws by secretly spending millions of dollars to influence the 2016 election, but the nation's campaign finance agency can't counter such efforts alone, Weintraub said in introductory comments.
Weintraub said she was hosting the event as an individual commissioner and that it wasn't an official hearing.
Commissioner Caroline Hunter (R) attended the event but didn't speak. She said in an email that she was "heartened that several participants cautioned against trampling on First Amendment rights and warned of government overreach — an approach I have taken at the FEC."
Cybersecurity Aid
Even before the vacancy rendered the FEC temporarily powerless, it had failed to reach consensus on how to deal with foreign interference in elections. An effort to require online political ads to carry specific disclaimers revealing their sponsors foundered after Republican and Democratic commissioners couldn't agree on details.
Google public policy executive Clement Wolf and Ginny Badanes of Microsoft's Defending Democracy Program didn't address Warner's comments about tech companies during their discussions at the forum. Facebook and Twitter officials attended but didn't speak. After the last panel, several attendees asked why they didn't want to be on panels. Kevin Kane, head of public policy for Twitter, said the company wanted to listen to others. "We're here to learn," he said.
The tech companies have announced plans to start protecting elections from interference. Microsoft received FEC approval last year to offer special cybersecurity assistance to political candidates and other "election sensitive customers" without violating campaign finance rules against corporate contributions.
Microsoft OK to Help Candidates Curb Cyber Threats, FEC Says
Facebook, Google and Twitter have tried to write their own rules to fight foreign-sponsored and deceptive political advertising. The companies also have faced challenges, however, with Facebook recently having to revamp procedures to ensure that political ad sponsors are properly identified.
Facebook said last month that requirements to disclose ad sponsors had to be strengthened after "a number of cases where advertisers have attempted to put misleading 'Paid for by' disclaimers on their ads." The new policy seeks information from ad sponsors about their tax or FEC identification numbers before they can be labeled a "confirmed organization." It stops short of requiring ad sponsors to provide information about their donors.
To contact the reporter on this story: Kenneth P. Doyle in Washington at kdoyle@bgov.com
To contact the editors responsible for this story: Bennett Roth at broth@bgov.com; Robin Meszoly at rmeszoly@bgov.com
(Updates with comments from Rep. Murphy beginning in seventh paragraph. The Sept. 17 story corrected name of Twitter executive in second paragraph after Cybersecurity Aid subhead)