Sick, Exhausted Agents Stoke Exodus Fear Amid Migrant Surge
Job risks include exposure to tuberculosis, flu, scabies
Employee assistance program seeks to help deal with stress
Sergio Tinoco used to wear his Border Patrol uniform home with pride. Now, after a typical 10-hour day in heat that can exceed 100 degrees Fahrenheit, he says many on his team no longer wear their uniforms to or from the job.
Tinoco, an agent of 14 years and U.S. military veteran, said his fellow agents in Texas's Rio Grande Valley are repeatedly falling ill with flu. They're also seeing scabies, tuberculosis, chicken pox, and lice from waves of about 1,200 migrants crossing through their facilities daily and are worried their uniforms will carry contagions. And that's not all, he said: Many agents are being harassed in public.
"We're completely exhausted," Tinoco said in an interview, not speaking in his official capacity. "It takes a toll on the human spirit."
Long work hours and exposure to diseases are driving agents to retire early and take sick leave, union officials and government watchdogs say. While public outrage has focused on the separation of families and children, overcrowding, and unsanitary conditions, policymakers are increasingly concerned about attrition and suicide among the agents on the front lines of the migrant surge.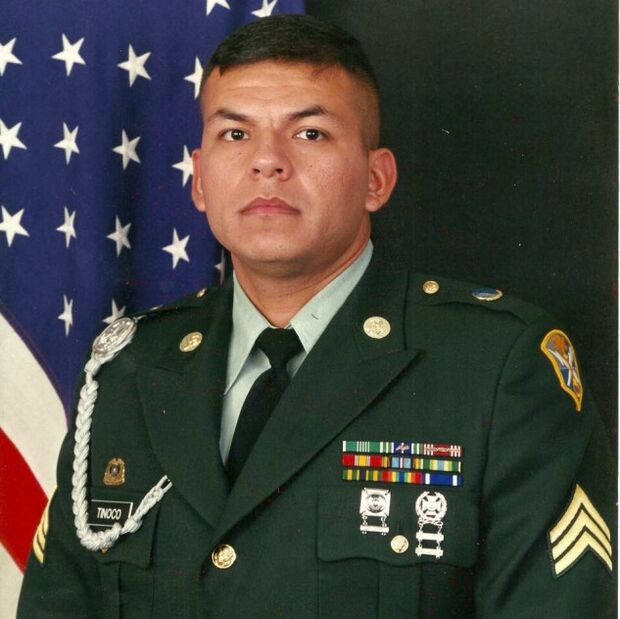 The border agency for years has struggled with attrition, but this year has been one of the toughest in the 95-year old patrol's history. Migrant children and families crossed the border in record numbers while agents saw their pay delayed by a 35-day government shutdown.
The patrol is approximately 7,000 agents short, the Government Accountability Office reported in March. More than 700 customs officers from around the country were diverted this spring when apprehensions soared to more than 130,000. That division of the border agency now faces a shortage of approximately 3,500 officers, said the National Treasury Employees Union, which represents officers.
'Ticking Time Bomb'
Managers of border facilities in El Paso and Rio Grande Valley saw morale drop and early retirements rise, according to testimony and two reports since May by the Department of Homeland Security Office of Inspector General. Inspectors also reported managers feared violence could break out against agents at "dangerous" overcrowded facilities where single men were being held for weeks at a time. One manager called the situation a "ticking time bomb."
"It is creating a pressure situation for the agents," said Diana Shaw, assistant inspector general for special reviews and evaluations at the DHS Office of Inspector General.
"We did observe agents stressed, anxious, high incidence of illness, not only of the agents but their families," she said. "It is creating a difficult situation."
Agents are constantly coming across the bodies of dead or sick children in the desert, but aren't equipped to deal with the trauma, Joseph Shin, a doctor with Physicians for Human Rights, said in an interview.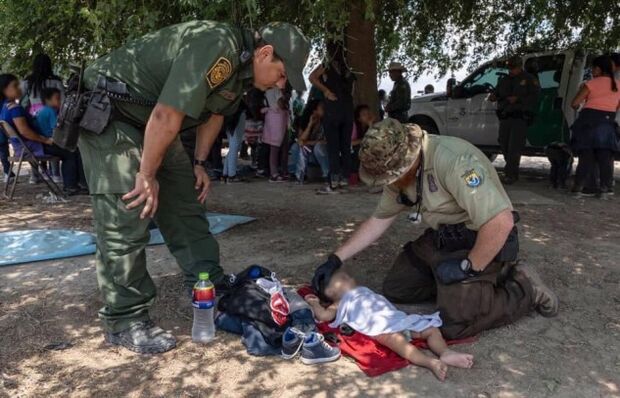 While Shin said he felt the focus for action still needs to be on tens of thousands of migrants, "you also need to recognize that border patrol agents are being harmed by these completely unsustainable and unsafe environments."
Even congressional critics of President Donald Trump's migrant-detention policy, such as Rep. Rashida Tlaib (D-Mich.), point to a wider toll.
"The dehumanization is not only with those families, but it's also with the agents that we have told to do this to these families," Tlaib told a July 12 House panel, pointing to the agency's low morale compared with other departments, and history of suicides.
Suicides
Agents and officers often live in remote areas with little access to schools and amenities, and sometimes facing extreme weather. More than 100 border agents have committed suicide in the last decade, and more than 40 have died in the line of duty since the DHS was launched in 2003, according to agency data.
Mandatory overtime and involuntary deployments to border areas far from officers' home ports have sapped morale, Tony Reardon, the Treasury Employees' union's national president, said in an email.
"I'm concerned with recruiting individuals in this current state that we're in right now, of recruiting good agents to do this in the future," Brian Hastings, chief of law enforcement operations at Border Patrol, said at a June 26 Senate Homeland Security and Governmental Affairs Committee hearing. Asked if there was agent attrition with the current migrant surge, he said the workforce is doing well—for now.
Further draining morale this year: two leadership shakeups combined with public scandals— including allegations of at least one sexual assault of a minor by an agent and secret Facebook groups where some agents allegedly posted lewd content.
Agent Support
Union, local health, and watchdog officials warn of increases in anxiety, pneumonia, and swine flu, and have monitored migrants coming from places like Africa and Asia for Ebola, malaria, and yellow fever.
For agent Tinoco, the risks hit home. "I don't want my kids getting sick, I don't want my wife getting sick," he said.
The border agency's Employee Assistance Program offers some free counseling to employees and their families, including for stress at work, suicide, financial hardships, drugs and alcohol, and chronic illness, according to its website. In April, the agency asked to increase the EAP contract by more than $2 million, according to Bloomberg Government data.
The agency also provides agents with masks, gloves, and hand sanitizer, according to local union officials.
A senior medical official for the border agency said an increase in agent illness amid the migrant influx would not be surprising, but no alarming trends had been seen and no cases of exotic diseases confirmed.
Still, the agency has been expanding resources for months, including distributing health information through web programs, staff meetings and safety officers located at every facility. The agency also increased contracted medical staff for migrants from 20 last year to 200 this year, which was also aimed at improving the health environment for staff.
A spokesperson from the agency said recent suicide data would not be made public because of its sensitive nature, but the agency had expanded its suicide prevention and awareness resources for agents and families.
Gil Kerlikowske, former commissioner of the agency under the Obama administration, said, as in any law enforcement agency, it's common for agents not to take advantage of help offered.
At least one local union begs to differ, saying the agency isn't doing enough. National Border Patrol Council Local 2366 in Del Rio, Texas, said the agency's health program covered exposure only to tuberculosis and blood-borne pathogens, often leaving agents infected with other contagious diseases to pay for treatment or file workers compensation claims.
The influx "has caused agents to take sick leave in record numbers, frequently resulting in them having to pay for medical care out of their own pocket because Customs and Border Protection does not have an adequate medical surveillance or treatment program in place," the union said in a July 7 website post.
Finger-Pointing
Lawmakers on multiple committees this month have pointed fingers—sometimes at themselves—for failing to prevent the overcrowding that harms migrants and agents. Congress cleared a $4.6 billion supplemental funding package in June to improve conditions, but no long-term solution has gained consensus.
"It has to be terrible" for border agents, Ron Vitiello, former head of the Border Patrol and former acting head of Immigration and Customs Enforcement, said in an interview. "There's no end in sight, and so that's got to stress people out."
Some former officials like Vitiello and agents like Tinoco feel Congress should fund more detention bed space at ICE so migrants can be quickly transported into facilities designed for longer-term custody. Border facilities are designed for 72-hour holding periods. Vitiello and many Republican lawmakers are also backing proposals that would increase the time families could be detained, allow faster removal of unaccompanied child migrants to their home countries, and raise asylum standards.
Many Democratic lawmakers and immigration and medical advocates like Shin say the long-term solution lies in legislation to ensure better conditions and standards of care at facilities in the first place. They're also calling for more oversight of the department and tighter restrictions on the separation of families.
For agents like Tinoco, improvements from policymakers are long overdue.
"I don't think they've listened to us," he said. "We feel like we're alone."
With assistance from Paul Murphy
To contact the reporter on this story: Michaela Ross in Washington at mross@bgov.com
To contact the editors responsible for this story: Paul Hendrie at phendrie@bgov.com; Robin Meszoly at rmeszoly@bgov.com