Shutdown-Triggered Bust Could Follow 2018 Lobbying Boom
Trump actions, program renewals helped K Street last year
Firms worry shutdown may be bad for business in 2019
(Updates with figures for additional lobbying firms in the final paragraph.)
Top lobbying shops saw a boost in revenue in 2018, kept busy by the Trump administration's regulatory overhauls, moves on trade policy, and congressional action to reauthorize federal programs.
That growth could be stymied by the partial shutdown that has shuttered most government agencies, said Darrell Conner, the co-chair of the public policy and law group at K&L Gates.
This year "is off to an unusual start to say the least," he said. "We're entering the second month of a government shutdown with no end in sight."
Fourth-quarter lobbying disclosure reports provided to Bloomberg Government ahead of a midnight filing deadline provide a picture of the lobbying industry performance in the past year.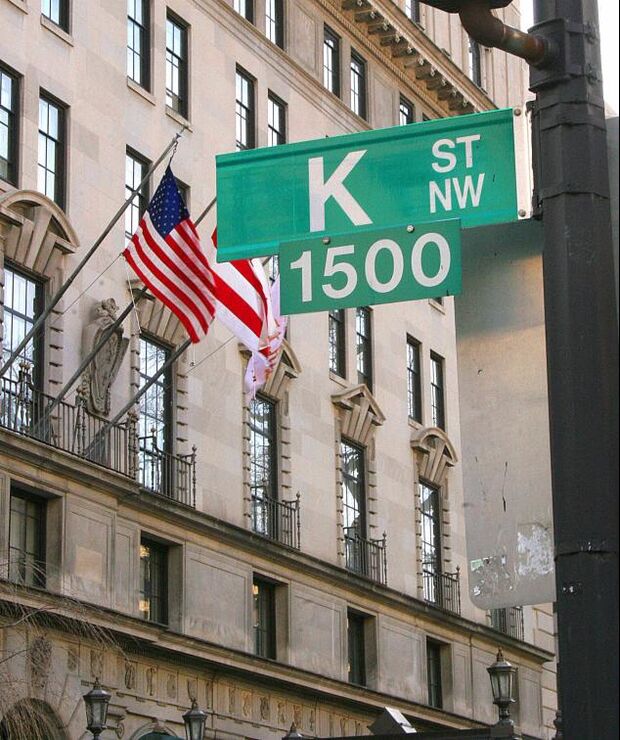 K&L Gates has increased its revenue for the last two years, earning more than $18 million in 2018. But Conner says he's already seeing the effects of the lapse in funding for portions of the government.
"It's having some impact on client business. Some are having difficulty obtaining permits, regulatory approvals, or even achieving policy objectives," Conner said in an interview. Clients run into problems "when government officials are either unavailable or the politicos who are around don't have the support they need to move things forward," he said.
2018 Performance
Lobbying firms with 2018 revenue increases of 15 percent or more over the previous year included BGR Group ($27.1 million reported for 2018), Cornerstone Government Affairs ($22.1 million), Hogan Lovells ($13.9 million), Invariant ($13.1 million) and Forbes-Tate ($12.8 million).
Ballard Partners, a Florida-based lobbying firm that set up shop in Washington in 2017, earned $18.5 million in 2018 — 87 percent more than the year before.
Ballard Partners this month hired former White House spokesman Raj Shah to start a public relations division and former Florida Attorney General Pam Bondi (R), who will lead a new corporate regulatory compliance practice.
For many lobbying firms, 2018 was busy because the 115th Congress was so active. New laws enacted included a criminal justice overhaul (Public Law 115-391), an anti-sex trafficking measure (Public Law 115-164 ), the farm program renewal ( Public Law 115-334) , the FAA reauthorization (Public Law 115-254 ), and a water resources renewal (Public Law 115-720) .
Trade lobbyists were busy, too, as the Trump administration negotiated an update of the North American Free Trade Agreement with Mexico and Canada.
Akin Gump Strauss Hauer & Feld — the highest grossing firm on K Street — reported making $37.6 million in 2018, a slight decline from the previous year.
Capitol Counsel, which was active for clients on the 2017 GOP tax overhaul (Public Law 115-97), saw its year-over-year lobbying revenues dip about 3 percent, to $17.6 million.
Divided Government
K Street is preparing to help clients navigate a divided government now that Democrats control the House.
"Corporate oversight in the House is going to be huge," said Stewart Verdery, the founder of Monument Advocacy. "Any industry that could be portrayed as 'big' is going to have a problem with the Democratic House," he said.
The firm, which recently changed its name from Monument Policy Group, brought in more than $8.2 million in 2018, a 10 percent increase over 2017.
"With a Democratic-controlled House now seated, I think there are real opportunities for bipartisan legislation on issues such as privacy, infrastructure and trade, and I'm optimistic as I look ahead to the rest of the year," said Brian Pomper, the co-head of Akin Gump's public law and policy practice.
Marc Lampkin, the managing partner of Brownstein Hyatt Farber Schreck's Washington office, isn't as optimistic.
"We're going to have some hangover from the government shutdown, there seems to be a real lack of ability on both sides to have direct conversations about meaningful policy issues," he said. "And every day there seems to be a new candidate running for president, many of whom already hold elected office, which inevitably advances the electoral calendar."
Brownstein earned $31.6 million in 2018, an 8 percent bump over 2017. The firm has been inching up in revenue and trailed Akin Gump in earnings by $6 million. In 2017, there was a $10 million gulf between the lobbying revenues of the two firms.
Among the firms adding top talent to their rosters prior to the fourth quarter of last year were Akin Gump, which hired Brendan Dunn, former policy adviser and counsel to Senate Majority Leader Mitch McConnell (R-Ky.); and Brownstein, which brought on Nadeam Elshami, former chief of staff to newly selected Speaker Nancy Pelosi (D-Calif.).
2020 Election
Even if gridlock in Congress leads to a lack of legislation that lands on the president's desk over the next year, clients will still need to be at the table for those policy discussions, lobbying executives say.
For example, Democrats could try to write their own tax bill, said Verdery of Monument Advocacy.
"It's not a worry for this Congress, but if the Democrats were to win back everything in 2020, whatever they pass in 2019 is going to be the blueprint for their 2021 agenda," he said. "You ignore what they're doing at your own peril, even if you know it's unlikely to have a bill signed into law this year."
How some other firms fared in 2018 and the change in revenue from 2017:
Holland & Knight: $24.5 million (+10%)
Squire Patton Boggs: $24.3 million (0%)
Van Scoyoc Associates: $18 milion (-3%)
Covington & Burling: $16.7 million (-7%)
Mehlman Castagnetti Rosen & Thomas: $15.6 million (+3%)
Cassidy & Associates: $14.6 million (+2%)
Fierce Government Affairs: $13.2 million (0%)
Crossroads Strategies $12.5 million (+7%)
CGCN Group: $9.0 million (+8%)
To contact the reporter on this story: Megan R. Wilson in Washington at mwilson@bgov.com
To contact the editors responsible for this story: Katherine Rizzo at krizzo@bgov.com; Bennett Roth at broth@bgov.com