Sessions Seeks Comeback in Alabama as Cornyn's Foes Face Off
Bloomberg Government subscribers get the stories like this first. Act now and gain unlimited access to everything you need to know. Learn more.
Tuesday's primaries in Alabama and Maine will determine the opponents for two of the most politically endangered senators.
In strongly Republican Alabama, Sen. Doug Jones (D) will face the winner of a Republican runoff that includes Jeff Sessions, President Donald Trump's first attorney general and a former senator struggling to regain his seat amid hostility from the president. In Democratic-leaning Maine, Sen. Susan Collins (R) is likely to face well-funded state House Speaker Sara Gideon in her toughest re-election campaign.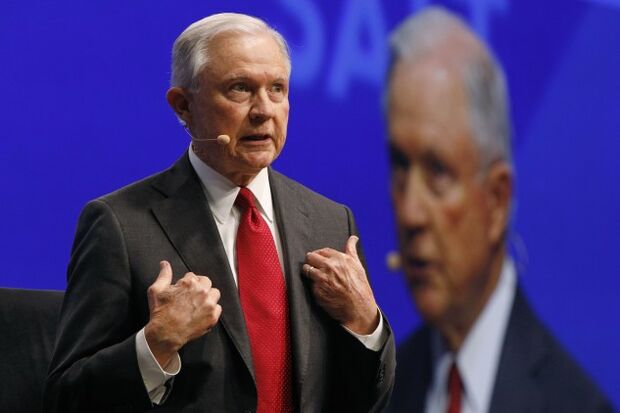 There's also a Democratic Senate runoff in Texas, where the victor will oppose John Cornyn, the former No. 2 Senate Republican who might also face a difficult re-election campaign.
All three states rescheduled their elections from earlier in the year because of the coronavirus pandemic.
Here's what you need to know about the Senate elections:
Alabama (Trump won 62%-34% in 2016)
Sessions' path to reclaim the Senate seat he held for two decades before joining the Trump administration was obstructed by the president, who has repeatedly attacked Sessions for recusing himself as attorney general from the investigation into Russian interference in the 2016 election.
Sessions acknowledged his fractured relationship with Trump but said he supported the president's agenda and was conversant with immigration, trade, and China policy unlike his opponent, former Auburn University football coach Tommy Tuberville.
"Look, he's mad at me, everybody knows that. He's decided he'd like to see Tommy Tuberville be elected, we know that. But Mr. Tuberville does not know the issues like I do," Sessions told an Alabama radio interviewer June 30. He said Tuberville supports "the globalist agenda, not the Trump agenda."

Tuberville has run a front-runner's campaign, declining debates with Sessions while hitching his wagon to the president. In his most recent television ad, Tuberville touted Trump's endorsement and said Sessions "wasn't man enough to stand with President Trump when things got tough."
Tuberville won 33.4% of the vote in the March primary compared with 31.6% for Sessions.
The winner will face Jones, who's seeking a full six-year term after narrowly winning a 2017 special election less than a year after Sessions left the Senate. Jones is well-funded, with $8.3 million in campaign cash-on-hand as of March 31, but he's politically vulnerable as a Democrat in a state Trump won by 28 percentage points in the 2016 election.
Jeff Sessions Comeback Bid Tests Trump's Grip on GOP Voters
Maine (Hillary Clinton won 48%-45%)
The primary should make formal a long-expected matchup between Collins and Gideon, who was endorsed by the Democratic Senatorial Campaign Committee when she declared her candidacy in June 2019.
Gideon is favored over Betsy Sweet, an activist and political organizer, and Bre Kidman, a criminal defense lawyer. Both ran to Gideon's left, endorsing a "Medicare for All" health-insurance system and the Green New Deal climate-change blueprint for a net zero-carbon economy. Gideon declined to appear at some candidate forums.
Nonpartisan political analysts say a Collins-Gideon election will be among the most competitive Senate races, in part because Collins' once-towering political standing in the state has ebbed and she's sharing a ballot with Trump in a state he may lose more decisively than in 2016.
Democrats have attacked Collins for her votes for the 2017 Republican tax-cut law and to acquit Trump of both articles of impeachment. After Supreme Court Justice Brett Kavanaugh last month sided with conservatives in an abortion case, Gideon noted that Collins, who supports abortion rights, voted to confirm him in 2018.
Collins is unopposed in the primary. Her campaign's ads have touted her bipartisan legislative record and her work to aid Maine businesses through the Paycheck Protection Program created by Congress to address the economic fallout from the coronavirus pandemic.
Collins and Gideon have together raised more than $39 million, with the challenger accounting for more than $23 million. Gideon raised $8.1 million from April 1 to June 24, topping Collins by more than $5 million.
Texas (Trump won 52%-43%)
Democrats will decide whether to nominate Air Force veteran MJ Hegar or state Sen. Royce West to oppose Cornyn, who's seeking a fourth term.
Hegar led West 22% to 15% in the first-round, 12-candidate primary in March. She received a late advertising boost in the runoff from the DSCC, which endorsed her last December, and Emily's List, which raises money for Democratic women who support abortion rights. Hegar sought a Republican-leaning congressional district in 2018 and came within 3 percentage points of unseating Rep. John Carter (R).
West emphasized his more than 26 years of service in the state Senate and asked voters to make sure "Royce is your choice." He criticized Hegar's past Republican affiliation, and a TV ad last week told viewers to "vote for a real Democrat."West is Black.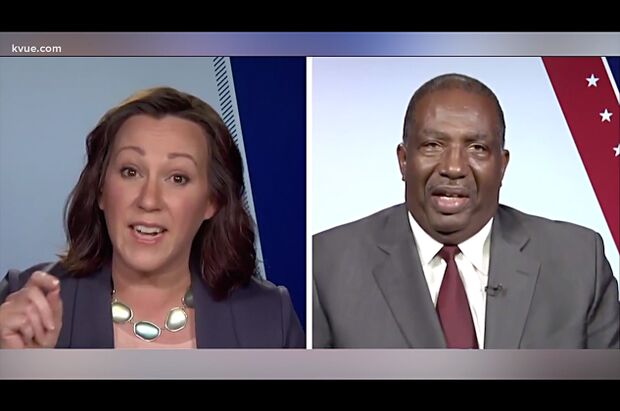 Cornyn's campaign paid for a radio ad before the Democratic runoff that said Hegar avoided specifics on big issues and voted in a Republican primary, while describing West as "consistently liberal." A Cornyn television ad referred to West as a "liberal politician" on abortion, guns, and taxes, and didn't mention Hegar.
"John Cornyn's so afraid of facing me in the general election that he's spending six figures to meddle in the runoff," Hegar wrote on Twitter.
Nonpartisan political analysts rate Texas, which last elected a Democrat in 1988, as less likely than Alabama and Maine to have its Senate seat change in partisan control. The Texas Senate race may become highly competitive if the state becomes a battleground in the presidential election and if campaign money materializes for the Democratic nominee in a state with 20 media markets.
Cornyn had $12.9 million in campaign cash-on-hand on March 31, compared with $1.6 million for Hegar and $160,000 for West as of June 24. The as-of dates are different because Democrats needed a runoff election and Republicans didn't. All Senate candidates nationwide will file updated campaign-finance reports by July 15, covering contributions and spending through the end of the second quarter.
To contact the reporter on this story: Greg Giroux in Washington at ggiroux@bgov.com
To contact the editors responsible for this story: Bennett Roth at broth@bgov.com; Loren Duggan at lduggan@bgov.com
Stay informed with more news like this – from the largest team of reporters on Capitol Hill – subscribe to Bloomberg Government today. Learn more.