Senators Seek to Break Sexual Assault Impasse on Education Bill
Bipartisan group looks to balance accuser, accused rights
Congress, Education Department working separately
A group of eight senators is working to tackle one of the most contentious issues in higher education—when and how colleges need to respond to allegations of sexual assault.
Senate Health, Education, Labor, and Pensions Chairman Lamar Alexander (R-Tenn.) and ranking member Patty Murray (D-Wash.) brought the group together in a quest to resolve potentially the biggest remaining obstacle to a bipartisan reauthorization of federal higher education programs.
"We're all looking for the same thing: an environment that encourages reporting when there is a problem and a process that gets at the truth and is fair to the person bringing a claim and fair to he person who is accused," said Sen. Tim Kaine (D-Va.), a member of the working group.
Murray and Alexander are members of the group, as well as Republicans Tim Scott(S.C.), Susan Collins (Maine), and Richard Burr (N.C.), and Democrats Kaine, Maggie Hassan (N.H.), and Tammy Baldwin (Wis.).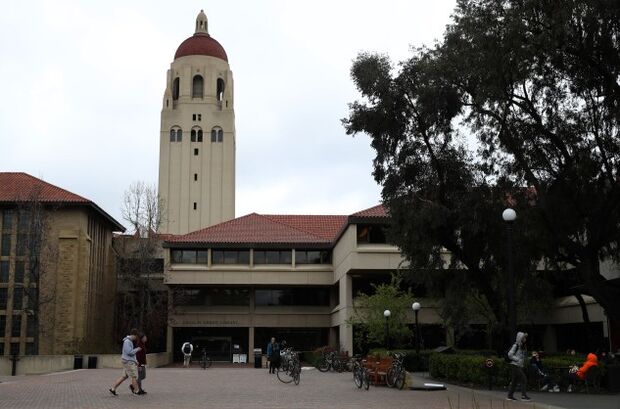 The group has meet several times, and aides have had additional meetings on the language dealing with sexual assault, referred to as "Title IX" for the part of a federal civil rights law addressing the issue.
"This issue on Title IX is a sticking point between the parties," Baldwin told Bloomberg Government. "We're really trying to resolve it in a way we all support so that this remains bipartisan."
Kaine said the group is dealing less with language and more with ideas—a "meeting of the minds."
Deciding how colleges should handle allegations of sexual assault is the last major difference to resolve before bipartisan language could be finished, Kaine said.
"All the other issues, including some controversial ones, the chair and ranking member have done a good job and we feel like 'OK we're going to solve these,'" he said.
Rule v. Law
The discussion over what requirements belong in the law is complicated by the Education Department's work on its own regulation to strengthen due process rights for those accused of sexual assault. A proposed rule released last year drew outrage from victims advocacy groups and Democratic lawmakers. More than 100,000 public comments were submitted on the proposed rule.
The draft would, among other things, narrow the definition of sexual harassment and allow for cross-examinations between the accuser and the accused. While Alexander showed some interest in changing the definition of harassment at a hearing earlier this year, issues such as cross-examination have opened a partisan divide.
Alexander and Murray's offices have kept the details of the negotiations, including the working group, under wraps. But both senators stressed the importance of addressing campus sexual assault in an update to the higher education law (Public Law 110-315).
Alexander said in a February speech that Congress has a role to play in addressing sexual assault on campus. And one of Murray's top priorities for the reauthorization "is to identify a fair process when schools respond to claims of campus sexual assault," said spokeswoman Mairéad Lynn.
With assistance from Michaela Ross
To contact the reporter on this story: Emily Wilkins in Washington at ewilkins@bgov.com
To contact the editors responsible for this story: Paul Hendrie at phendrie@bgov.com; Robin Meszoly at rmeszoly@bgov.com