Senators Push to Ease Cuba Trade Ban as Biden Demurs, for Now
Analysts say 'viable' bill could stand chance next year
Florida Republicans firm against reviving Cuba relations
Bloomberg Government subscribers get the stories like this first. Act now and gain unlimited access to everything you need to know. Learn more.
A new bipartisan push in Congress to open up Cuba for U.S. agriculture stands the best chance of moving ahead with a trade relationship that has bedeviled American presidents over decades.
Despite industry support, it won't happen without a fight from Cuban-Americans in the GOP who have protested any move seen as benefiting the island's communist government.
Proponents of opening trade with Cuba point to the new economic opportunity for farmers and ranchers recovering from lost markets during the coronavirus pandemic. The Caribbean nation buys more than $2 billion in agricultural goods annually from abroad, according to the American Farm Bureau Federation.
"Cuba imports 800,000 tons of wheat each year, but little to no wheat from the U.S.," said Sen. Jerry Moran (R-Kan.), whose state ranked No. 1 in wheat production nationally. Instead, Cuba turns to Canada and the European Union, the Farm Bureau reports.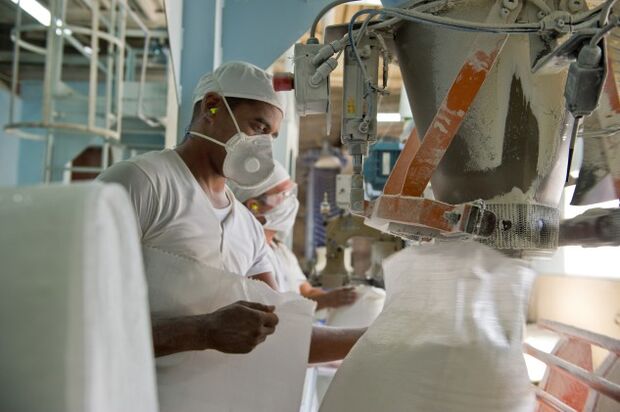 The move toward normalization could also prompt changes within the Cuban government, which 60 years of current trade policy has failed to do, Moran added in a statement. He joined Democratic Sens. Amy Klobuchar (Minn.) and Patrick Leahy (Vt.) in introducing a bill (S. 1694) in May that would lift the trade embargo.
The Senate measure adds to recent legislative pressure on the Biden administration to turn its attention toward the island nation, particularly as thousands of Cubans joined in rare protests against the government this past weekend over food, medicine, and Covid-19 vaccine access. While President Joe Biden on July 12 described the protests as a "clarion call for freedom and relief," his administration has largely been reticent so far, focused on more significant trade concerns, such as China and the EU.
Steve Suppan, senior policy analyst at the Institute for Agriculture and Trade Policy, called the Senate bill a cautiously structured "viable" measure that could stand a chance in Congress next year. He emphasized the bill's agricultural diplomacy benefits for the U.S.
On Cuba, "the administration will be pleased to be pushed by Congress," Suppan said, as Biden's already taken the helm on relations with China.
"This bill has a chance," agreed Joe Glauber, senior research fellow at the International Food Policy Research Institute and former Agriculture Department chief economist. Lifting the trade embargo could benefit the Cuban economy as well, he added in a telephone interview, offering Cubans lower food prices.
Obama Path?
Strained trade relations between the U.S. and Cuba date back decades, sparked by Fidel Castro's rise to power from the late 1950s after establishing a communist government.
Advocates hope Biden will follow the lead of Democratic President Barack Obama, who relaxed restrictions during his two terms in office. Obama's successor, Republican Donald Trump, reversed many of those policy changes. Biden, Obama's vice president, has yet to make Cuba a priority.
Biden Warns Cuba to Refrain From Violence Against Protesters
"We are going to have more to say on Cuba," Biden told White House reporters on July 12 when asked about future policy changes. The White House press office didn't respond to a request for further comment.
The secretary of state must report on the administration's Cuba policy review, including steps to advance the normalization of relations with Cuba, the House Appropriations Committee directed in its report this month accompanying the fiscal 2022 State and Foreign Operations spending proposal.
Several Cuban-American lawmakers from South Florida bristle at attempts to revive a relationship with the island nation, countering that the country's communist government would reap the benefits.
"While some may try to frame lifting current financial restrictions for trade opportunities with Havana as a positive move, Cuban Americans know far too well what a deal with a dictatorial regime means: enriching the oppressors' pockets thanks to American businesses," said Sen. Marco Rubio (R-Fla.), whose parents immigrated from Cuba in 1956.
Jobs, New Market
Both Klobuchar and Moran's offices are trying to garner legislative support for their bill, which also has Democratic Sens. Elizabeth Warren (Mass.) and Christopher Murphy (Conn.) as cosponsors. It was referred to the Banking, Housing, and Urban Affairs Committee.
"Lifting the Cuba trade embargo will open the door to a significant export market and create jobs—especially related to agriculture," said Klobuchar, a member of the Agriculture, Nutrition, and Forestry Committee.
United by Geography, Senators Cross Aisle to Help Agriculture
Cuba imports agricultural products such as poultry, wheat, soybeans, and corn—which all have substantial production in the U.S.
"It is unfair that Europe and South America and Asian countries are benefiting from a relationship with a country that is miles away from from us," said Layla Soberanis, senior government relations representative at the National Farmers Union.
The Senate bill would specifically abolish the legal constraints barring business with Cuba, including the 1961 authorization that instituted the trade embargo and other laws furthering it. It would also target statutes that restrict direct shipping and transactions between the island nation and U.S.-owned or controlled firms.
In the House, Democrats Bobby Rush (Ill.), Steve Cohen (Tenn.), Barbara Lee (Calif.) and Gwen Moore (Wis.) led 75 of their caucus colleagues in sending Biden a letter in March, urging him to issue an executive order rolling back Trump-era policies around Cuba, such as the economic embargo, restrained travel, and the addition of the nation to the State Sponsors of Terrorism list.
"After decades of an embargo-first and embargo-only strategy of pursuing our foreign policy interests, I have long supported a new approach to Cuba that would allow for greater interaction and exchange of peoples and goods," Moore said in an emailed statement.
Agriculture Committee freshman Rush reintroduced a bill (H.R. 3625) in June to lift the trade embargo, along with constraints on commerce and travel. His office pointed to the measure as including similar provisions as the Senate legislation, but said Rush's was more comprehensive.
'Enriching the Oppressors'
Cuban-American lawmakers from South Florida stand firm against any openings for normalized Cuban relations, which their constituents consider "a hot-button item," said Andrew McAllister, partner at law firm Holland & Knight LLP and member of its Cuba Action Team.
Rep. Maria Elvira Salazar (R-Fla.), who was born to Cuban parents in Miami's Little Havana, said potential sanctions relief for Cuba should start with its government "complying with the LIBERTAD Act: release all political prisoners, legalize all political parties, provide for a free and independent press, and grant free and fair elections." She was referring to a 1996 law (Public Law 104–114) that strengthened the trade embargo.
Facebook and WhatsApp Stop Working in Cuba After Rare Protests
However, younger generations of Cuban-Americans have "softened" their views on the bilateral relationship, said Ronald Oleynik, partner at Holland & Knight and head of its International Trade Practice.
Oleynik expects the Biden administration to "start rolling the embargo back in waves," but it'll take time, he said in a telephone interview.
Still, "there's not a great track record for Cuba legislation," said McAllister, who estimated the bill likely won't progress, although it could influence future presidential policy.
'Overwhelm' With Capitalism
House Agriculture Committee member Rick Crawford (R-Ark.) pointed to agricultural trade with Cuba as a "good starting point" to retool the relationship. Most of his GOP colleagues from farm states "are going to be more inclined to say yes to ag trade," although political dynamics cause ebb and flow, he said.
"A president in their first term doesn't want to mess with Cuba policy because they're afraid they're going to lose Florida as a result," so the most likely time to tackle these issues legislatively is during a president's second term, Crawford said. Biden lost Florida in the 2020 election, but narrowly won Miami-Dade County, which claims a dense concentration of Cuban-Americans.
Biden Plots Cuba Reset in Rebuke of Trump's Sanctions
Recognition of potential market opportunities isn't an endorsement of the Cuban government or its political ideology, Crawford said.
"If communism is the concern, we should stop doing business in China," he said in a telephone call. "If human rights are the concern, we should stop doing business in China, Saudi Arabia, Pakistan, and other countries."
The way to spark reform in Cuba is to "simply overwhelm them with capitalism," he said.
To contact the reporter on this story: Megan U. Boyanton in Washington at mboyanton@bgov.com
To contact the editors responsible for this story: Anna Yukhananov at ayukhananov@bloombergindustry.com; Robin Meszoly at rmeszoly@bgov.com
Stay informed with more news like this – from the largest team of reporters on Capitol Hill – subscribe to Bloomberg Government today. Learn more.