Senate Spending Leaders Set Up Successors to Steer Dollars Home
Leahy, Shelby retirements shake up powerful spending panel
Successors may have leg up to inherit coveted seats
Senator Richard Shelby, the top Republican on the powerful Appropriations Committee, has a parting goal as he approaches retirement after six terms in the chamber: help ensure federal dollars keep flowing to his home state of Alabama.
That agenda was on display in July as he brought his former chief of staff Katie Britt, fresh off her primary win in the race to succeed him, to a weekly closed-door Senate GOP caucus luncheon. While Shelby, 88, has one more big job this year — helping push through a massive spending bill to keep the government funded — he's trying to give his hand-picked successor Britt a leg up in the fight for a coveted seat on the spending committee after the Nov. 8 midterm elections.
"She'd like to serve on Appropriations," Shelby said after the luncheon, adding that Britt met afterward for an hour with Minority Leader Mitch McConnell (R-Ky.). "She knows a lot about it," Shelby said of Britt, 40, who worked five years for him. "She knows it's a powerful committee. She knows the players very well."
While the bulk of the roughly $1.7 trillion the panel distributes annually goes to federal agencies and programs, its members also steer money to projects at home. States represented by top appropriators received a disproportionately high amount of funding for specific projects in last year's spending package, the first in a decade to allow such "earmarking." Shelby's Alabama was the second highest recipient, with more than a half billion dollars in projects.
Shelby and Chairman Patrick Leahy (D-Vt.) have led the Appropriations panel for years, meaning Alabama and Vermont reap the benefits of money being steered their way. The retiring lawmakers are working now to position their successors for slots on the coveted committee.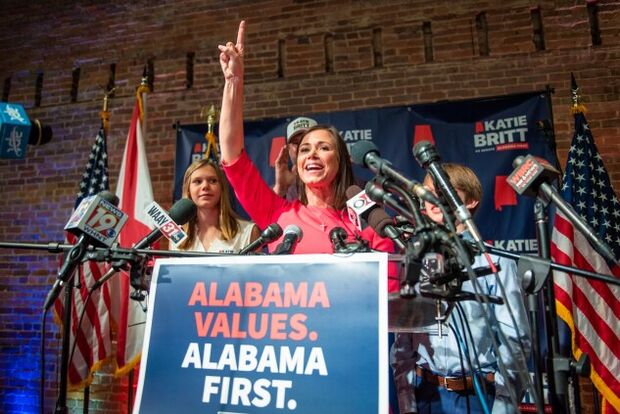 Shelby said his political action committee gave $5.7 million to groups supporting Britt during the primary season, and a McConnell-aligned super PAC also gave her $2 million.
Britt defeated Rep. Mo Brooks in a June 21 primary runoff. She's favored to beat Democrat Will Boyd Nov. 8 in the GOP stronghold and become the state's first woman senator.
"It's important that for Alabama we ensure our tax dollars come back in a responsible way to our state and can truly benefit Alabamians," Britt said of her wish to sit on the Appropriations panel.
Leahy is also seeking to help his potential home-state successor. Leahy, 82, is retiring after eight terms and Democrat Peter Welch, his state's at-large House member, is in line to replace him.
Leahy said he's talked to Welch, 75, a 15-year House veteran, about his options should he win the seat as expected, and declined to discuss the conversations. "But Appropriations is a great committee," Leahy added.
'Legacy Appointments'
Leahy and Welch already are teaming up to earmark projects in fiscal 2023 spending bills. Leahy's tally exceeds $212 million for 38 projects, while Welch announced 10 earmarks valued at $10.3 million. It's an increase from last year, when Vermont had the second highest in per capita funding for earmarks.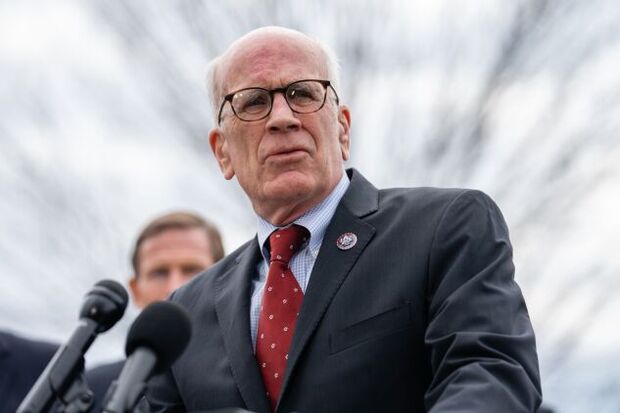 While Shelby and Leahy want to smooth the way for their successors, winning seats on Appropriations and other key committees are by no means assured. It took Shelby eight years to gain a spot on the panel.
"There's a lot of pressure from existing members to give it to somebody that's been there awhile," said Scott Lilly, a former House Appropriations Committee staff director who teaches at the University of Texas. "They've been doing things to try to ingratiate themselves so they can move up. And so if somebody who has never been in the committee, never served a day in the Senate says, 'Well, I want it,' they're not necessarily going to get it."
Still, Lilly said it's "somewhat remarkable that so many people have been able to get on the committee through the so-called legacy avenue."
Mississippi protected the slot long held by then-Chair Thad Cochran (R-Miss.) when he resigned his Senate seat in 2018. State officials immediately filled his seat with Republican Cindy Hyde-Smith, who took his appropriations slot. The Maryland delegation held onto Chair Barbara Mikulski's (D-Md.) appropriations spot when she retired from the Senate in 2017 and successor Chris Van Hollen (D-Md.) moved onto the committee.
Then-Sen. Ted Stevens (R-Alaska) served multiple turns as committee chair and also managed to direct an outsize share of funds to his remote northern state. He lost a 2008 reelection bid but leaders ensured Alaska still had a seat at the table.
"I got on the committee right after Stevens left," said Sen. Lisa Murkowski (R-Alaska).
Leader 'Green Room'
Discussions about committee rosters ramp up in post-election, private meetings stretching into the new year, where leaders control the steering committee that doles out assignments.
"Appropriations is the mother of floor leaders," said Ross Baker, a political scientist at Rutgers University and prior fellow in the office of then-Senate Majority Leader Harry Reid (D-Nev.), who got on the committee in his first year. "It's the green room for leadership."
It took several years for top Republican McConnell to get on the panel, where he's his party's senior member. Majority Whip Dick Durbin (D-Ill.) and Assistant Democratic Leader Patty Murray (D-Wash.) also sit on the panel.
McConnell and Senate Majority Leader Chuck Schumer (D-N.Y.) declined to discuss the process, "but freshmen do serve on appropriations," McConnell spokesman Doug Andres said.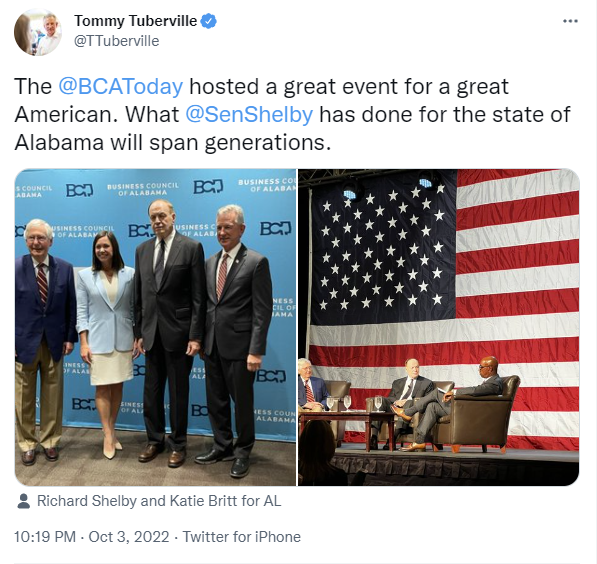 Leaders' ideal candidates for the committee are traditionally non-ideological, Baker and Lilly said.
"They want work horses, not show horses," Lilly said.
Leaders prefer pragmatic members "who really understand how high the stakes are if there's a government shutdown," Baker said. "Appropriations is not a shouting committee."
Had Brooks — endorsed by former President Donald Trump — won the Alabama primary, "McConnell would send out the word to the steering committee that Mo Brooks is not a candidate for Richard Shelby's place," Baker said. Brooks voted against appropriations bills that were needed to stave of government shutdowns and encouraged protesters who wound up storming the Capitol on Jan. 6, 2021.
Money Trail
Appropriators directed their own campaign funds to Britt and Welch during primary battles.
Britt received the maximum leadership PAC contributions of $5,000 each from committee members Roy Blunt (Mo.), Shelley Moore Capito (W.Va.) and several other Republicans, Federal Election Commission reports filed in July show.
"She obviously has a lot of experience working for Sen. Shelby," Capito said. "We would welcome her."
Blunt added Britt would be "one of the most informed and best prepared new members on that committee ever."
Welch is also pulling support from several subcommittee leaders. According to the FEC, Welch's contributions during the same period came from 20 Democratic senators, including eight on Appropriations — Defense Subcommittee Chair Jon Tester (Mont.), State and Foreign Operations Subcommittee Chair Chris Coons (Del.), and Military Construction and Veterans Affairs Chair Martin Heinrich (N.M.).
"I've been here for almost 16 years and I have relationships with many of my colleagues over there, including some Republicans," Welch said.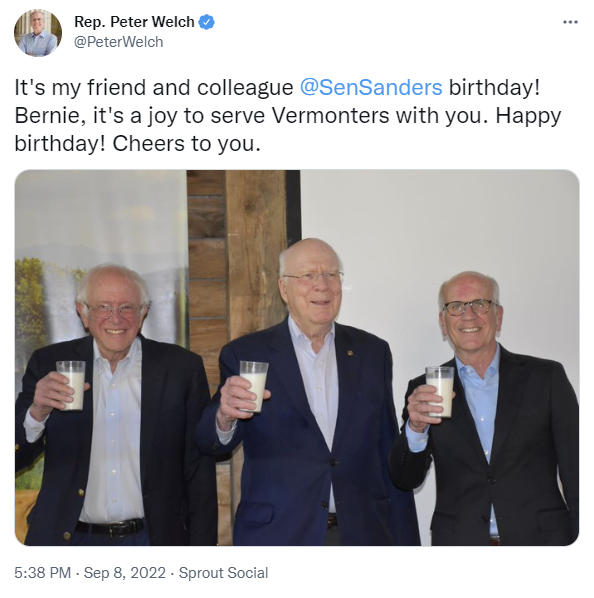 "It's premature for me to be talking about committees when there is still an election," Welch said, adding that he would discuss it with Leahy.
"It's a mysterious process," Welch said.
Competition for Slots
Shelby knows there's competition for the coveted slots. After serving four House terms as a Democrat, Shelby sought the coveted post when he won a Senate seat in 1986. He was rebuffed by Sen. Robert Byrd (D-W.Va.), who was in line to become majority leader.
"He said he liked me but said, 'I don't want him on Appropriations because he's definitely got Republican tendencies,'" Shelby recounted.
His chance finally came in 1994, when Republicans won the Senate and he switched parties. Incoming Senate Majority Leader Robert Dole (R-Kan.) agreed to put him on Appropriations "immediately," he said.
Baker said Britt could be a "sentimental favorite" but comes with no similar seniority.
"But she has the benediction of Richard Shelby," he said. "What could be a better credential?"
With assistance from Kenneth P. Doyle
To contact the reporter on this story: Nancy Ognanovich in Washington at nognanov@bgov.com
To contact the editors responsible for this story: Giuseppe Macri at gmacri@bgov.com; Robin Meszoly at rmeszoly@bgov.com