Senate Leaders Showcase Newcomers With Prime Committee Spots
Freshmen score subcommittee chairmanships on key panels
Democrats address pressure to give junior members bigger role
Senate Democratic freshmen are nabbing committee leadership roles as Majority Leader Chuck Schumer looks for ways to give junior lawmakers opportunities to score points with voters before they have to stand for re-election.
That includes a few already facing another campaign in 2022: Sens. Mark Kelly (D-Ariz.), Alex Padilla (D-Calif.), and Raphael Warnock (D-Ga.), who all joined the Senate in January to fill the remainder of unexpired terms.
Giving freshmen extra visibility with voters at the start of the new election cycle is part of Schumer's plan to maintain and build on his control of the Senate, which rests on the tie-breaking vote of Vice President Kamala Harris.
"We did give the Democrats the majority that we have in the Senate," Warnock said in a brief interview, while noting he's dead last in seniority in the chamber of 100. "What's more important to me is that I have an opportunity to raise the issues that I raised during the campaign," he added.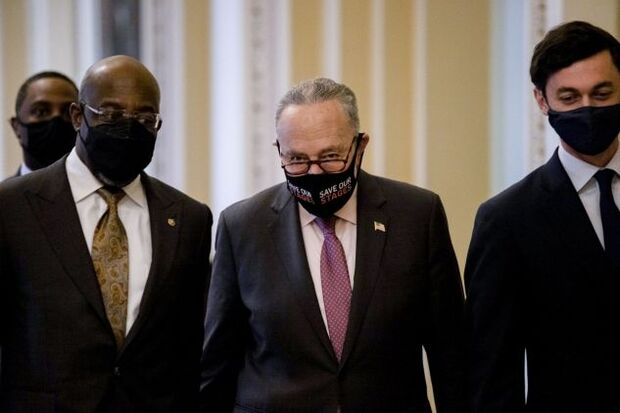 Warnock, who won a special election runoff last month and is the first Black senator from Georgia, will lead a key panel on the Banking, Housing, and Urban Affairs Committee that has jurisdiction over banks, credit unions, debt collectors, and more. He said he'll oversee lenders and help protect Georgians from "scam, abuse, and fraud," which helps position him to achieve his goal of providing debt relief for Black farmers.
On Wednesday, Warnock joined longtime Sens. Sherrod Brown (D-Ohio), Michael Bennet (D-Colo.), and Cory Booker (D-N.J.) at a news conference to highlight the effects of expanded tax credits included in the Covid-19 stimulus package.
Kelly, a former astronaut who won the special election to fill the remainder of John McCain's term, is chair of the Senate Armed Services panel overseeing counterterrorism and homeland security. Padilla, who was appointed to replace Harris, is chair of Judiciary's Immigration, Citizenship, and Border Safety Subcommittee.
Raising Juniors
The assignments also reflect an effort by Schumer and other leaders to address pressure to give restive junior members opportunities to lead panels. After a series of post-election meetings, Democrats adopted new rules to ensure that every member is a chair on at least one panel.
"The Democratic caucus is very grateful that they ran such great races and helped us gain the majority, but we realize that's not the end, that's just the beginning," Schumer said. "Getting things done is the real reason that people elected them and that's what we must do."
The other three freshmen, John Hickenlooper (D-Colo.), Ben Ray Lujan (D-N.M.), and Jon Ossoff (D-Ga.), who aren't up for re-election until 2026, were also handed gavels. The assignments attempt to play to the new members' strengths and the needs in their states.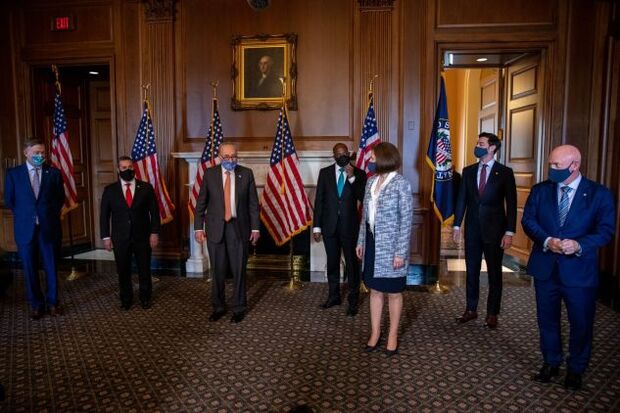 Hickenlooper, who represents a state with a large aerospace industry, said in a statement he's "over the moon" that he'll chair the newly formed Commerce Subcommittee on Science and Space that oversees the National Aeronautics and Space Administration (NASA) and other agencies. He'll also lead the Health, Education, Labor, and Pensions Committee panel that oversees workplace issues, making Hickenlooper the first freshman in 42 years to be chair of two subcommittees, his office said.
Lujan will lead the Commerce Subcommittee on Communications, Media, and Broadband, along with serving on Agriculture, HELP, and Budget.
Ossoff, whose runoff victory in January helped secure the majority for the Democrats, will start his Senate career as chairman of the Permanent Subcommittee on Investigations. The panel has broad powers and jurisdiction to conduct investigations and oversight of government agencies and companies.
Before coming to the Senate, Ossoff led an investigative media production company that looked into organized crime, corporate abuses, human trafficking, and other matters. Ossoff, who at age 34 is the youngest sitting senator, is assuming a position that in the past has been held by more senior members. The ranking member on the panel is Sen. Ron Johnson(R-Wis.), a Biden critic who faces a competitive re-election in a swing state in 2022.
Ossoff's Judiciary slot also affords high visibility as evidenced last month when Ossoff questioned Merrick Garland, Biden's nominee for attorney general, on his concerns about voter suppression and state and local law enforcement abuses.
"Black Americans continue to endure profiling, harassment, brutality, discrimination in policing and prosecution and sentencing and incarceration," he said at the televised hearing.
On the Trail Again
Kelly, a former Navy pilot, may be able to use his perch on top of the Emerging Threats and Capabilities Subcommittee to look out for the intelligence mission at Fort Huachuca and other Arizona military installations. He also gained seats on the Energy and Natural Resources and Environment and Public Works committees, as he prepares to defend the seat he won as President Joe Biden carried the state.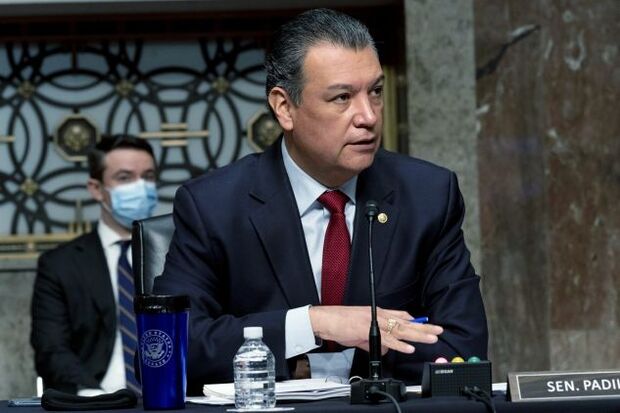 Padilla is taking the gavel at his Judiciary panel as it begins work on an immigration overhaul. Padilla is expected to run for a six-year term in 2022, and thanks to California's top-two primary system, he could face a fellow Democrat in a competitive general election.
Padilla, whose parents are from Mexico and who speaks fluent Spanish, joined Sen. Amy Klobuchar (D-Minn.) to unveil Democrats' plans to provide a pathway to citizenship for 11 million undocumented immigrants. He most recently served as California's secretary of state and chief elections officer and, after winning a spot on the Rules Committee that Klobuchar is chairing, is expected to gain visibility as Democrats work on a voting and ethics overhaul bill (S. 1).
But as they settle in for life in the Senate, the three freshmen on the ballot already in 2022 must simultaneously prepare for competitive re-election campaigns.
Former Sen. Kelly Loeffler (R-Ga.), whom Warnock defeated, said she's considering a rematch. Others are taking a close look as well.
"I'm prepared to defeat whatever Republican they put up," Warnock said.
To contact the reporter on this story: Nancy Ognanovich in Washington at nognanov@bgov.com
To contact the editors responsible for this story: Bennett Roth at broth@bgov.com; Kyle Trygstad at ktrygstad@bgov.com