Senate Highway Bill Deserves Lawmaker Votes, Trump Says
Lawmakers should pass the bipartisan Senate surface transportation bill, President Donald Trump said Tuesday, though he didn't offer a way to pay for the $287 billion proposal.
Trump promoted the Senate Environment and Public Works Committee bill (S. 2302) in his State of the Union address, nearly one week after Democrats challenged the White House to reach an agreement with them to pay for their broader, $760 billion infrastructure plan.
An infrastructure package would give both parties something to tout to voters before the November elections, and fulfill one of Trump's 2016 campaign promises. Congress also faces a deadline to reauthorize the law that covers highways, bridges, and transit by the end of September.
However, finding the pay-fors remains a sticking point, and Trump didn't mention a way to finance the Senate's highway bill, approved by the Environment and Public Works Committee over the summer. The White House also did not comment on Monday about the president's preferred funding source for the bill. House Ways and Means Chairman Richard Neal (D-Mass.) said last week that his party won't propose a funding source for its infrastructure plan until members reach an agreement with the White House.
"We must also rebuild America's infrastructure," Trump said in his prepared remarks.
BGOV OnPoint: Infrastructure & Highway Bill Reauthorization
BGOV Closer Look: Highway Programs Reauthorized in S. 2302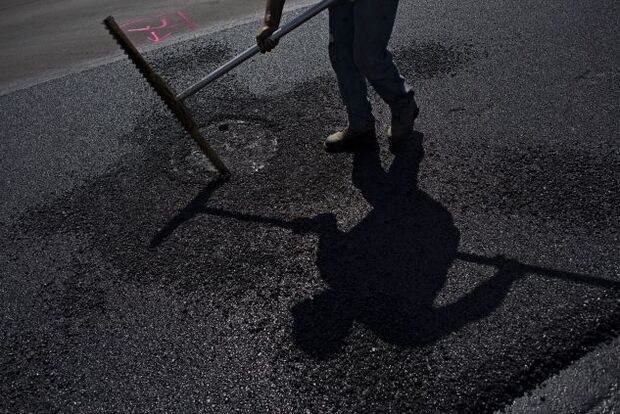 Earlier negotiations between the White House and Democrats on infrastructure have failed multiple times. Trump said in May that there would be no investment in infrastructure until Congress ended investigations into his administration. In the Senate, Finance Chairman Chuck Grassley (R-Iowa) said the highway bill will be brought up as soon as Senate Majority Leader Mitch McConnell (R-Ky.) and other lawmakers agree on how to pay for more than $100 billion needed to fund the projects.
"The president spoke loud and clear tonight about putting partisan politics aside to pass a monumental American infrastructure plan," Sen. John Barrasso (R-Wyo.), the chairman of the Environment and Public Works Committee, said in a statement. "This is our moment."
In last year's State of the Union speech, Trump called an infrastructure bill a "necessity," without offering details on how to pay for it. Trump devoted one paragraph of the speech to infrastructure this year.
"President Trump barely mentioned the need to invest in our communities and help regular Americans by rebuilding our nation's crumbling infrastructure," House Transportation and Infrastructure Chairman Peter DeFazio (D-Ore.) said. "That is incredibly disappointing."
The Potholes Ahead for Trump's Roads-and-Bridges Push:
To contact the reporter on this story: Courtney Rozen in Washington at crozen@bgov.com
To contact the editors responsible for this story: Paul Hendrie at phendrie@bgov.com; Heather Rothman at hrothman@bgov.com