Senate Bill Targets YouTube's Kids Content Amid Probe Report
Sen. Hawley bill directs video-hosting sites to stop autoplay
Bill text comes day after reports of FTC probe of YouTube
Legislation that would ban video-hosting websites such as Google's YouTube from automatically recommending videos of children was unveiled Thursday, a day after reports that the company violated rules about collecting data on and advertising to children.
Companies would be required to take steps to change their algorithms on videos featuring minors or face fines up to $10,000 per day and/or up to five years in prison under a measure from Sen. Josh Hawley (R-Mo.), according to bill text obtained by Bloomberg Government.
The "Protecting Children from Online Predators Act of 2019" is a response to reportingearlier this month that YouTube's algorithm recommends videos of children in an easily reachable repository after an initial video is viewed, potentially making the content easily accessible for pedophiles. Hawley, who's become a vocal critic of large tech companies, released a summary of the bill on June 6.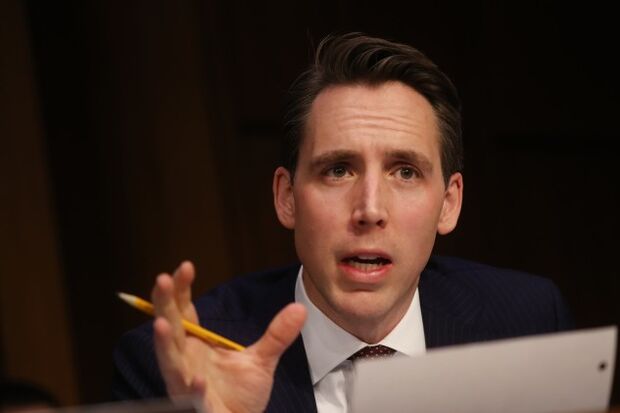 The bill text comes a day after reports that the Federal Trade Commission is investigating allegations that YouTube violated the Children's Online Privacy Protection Act (COPPA) and reports that YouTube is considering disabling the autoplay of videos of minors and moving that content to the YouTube Kids app.
"I hope they felt a little pressure," Hawley said of his bill's effect on YouTube.
"If parents or family members want to post videos of their kids, that's fine, that's wonderful," he told reporters Thursday. "But putting those videos into their algorithm that then kicks them out to folks who are trying to get these videos of small children is hugely problematic and they can stop it. And I'm glad to see they're going to try, maybe."
YouTube says it has made improvements to protect children on its platform, including banning younger minors from live streaming unless they are clearly accompanied by an adult and disabling comments on videos featuring minors, according to a June 3 blog post.
There's been a misperception that YouTube's recommendations go from mainstream to niche or more extreme content, when it's more common for recommendations to go from from niche to more mainstream, the company said in an email.
The company said it's rigorously enforced its policies on children's content and has removed more than 800,000 videos in the first quarter of 2019 for violating those policies.
More Than YouTube
In addition to YouTube, Hawley's bill would affect other sites that host video, including Vimeo and Facebook Inc. The measure is directed at websites that make video recommendations to users, including playing video content automatically at end of another video.
The legislation would require websites to ask users whether the content contains one or more minors, and if it does, whether the user wants to make the video publicly available or not. The website would be held liable if it recommends videos that contain one or more minors, facing fines and possible jail time.
Hawley has taken on YouTube and other video sites in related legislation this year, including cosponsoring a bipartisan bill (S. 748) in March with Sen. Ed Markey (D-Mass.) to update COPPA to ban internet companies from collecting information from children under age 13 without parental consent.
To contact the reporter on this story: Rebecca Kern in Washington at rkern@bgov.com
To contact the editors responsible for this story: Zachary Sherwood at zsherwood@bgov.com; Brandon Lee at blee@bgov.com