Schweikert Re-election Hopes Hobbled by House Ethics Reprimand
The House vote Friday to officially reprimand Rep. David Schweikert for a range of ethics violations cements the five-term Arizona Republican's place among the most vulnerable incumbents in November.
The formal punishment came with a $50,000 fine and followed a two-year Ethics Committee investigation into the congressman's misuse of official resources for campaign purposes. The committee said there was "substantial reason" to believe Schweikert broke not only House rules, but federal law, and he admitted to 11 counts.
Democratic and Republican strategists say that along with poor fundraising, a strong Democratic recruit, and the 6th District's suburban base souring on President Donald Trump, these actions may cost Schweikert his seat. It's among those in traditional GOP areas that the Democratic Party hopes will help it expand its majority.
"If there is one district in Arizona that could flip, it would be 6," said Chuck Coughlin, a Republican consultant in the state. "There's lots of caveats, but enough reason to believe that it could happen."
Schweikert had only $230,000 in cash on hand at the close of the pre-primary fundraising period on July 15. He's also saddled with debt, including $68,000 in legal fees after making a payment of more than $31,000 to a law firm on July 8.
"We are pleased the Committee has issued their report and we can move forward from this chapter. As noted in the review, all issues have been resolved and Congressman Schweikert will continue working hard for Arizona's 6th District," said a statement from the congressman's office.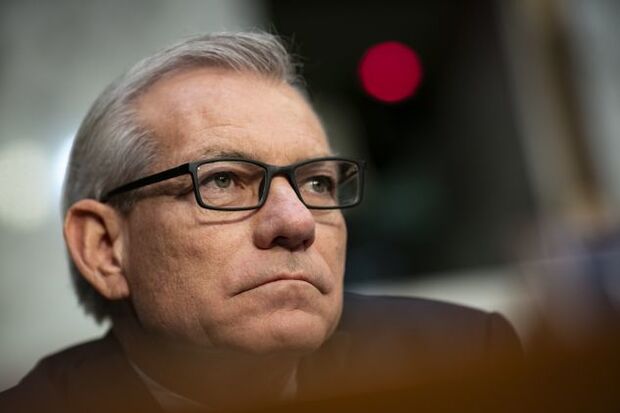 The Democratic front-runner in the Aug. 4 primary is Hiral Tipirneni, who ran in the 8th District in 2018 and had $1.3 million on hand. She aired a TV ad this month highlighting her work as an emergency room doctor and stances on health care issues. "Want to solve problems? Let's change who we send to Washington," she says in the ad.
Tipirneni was included in the Democratic Congressional Campaign Committee's Red to Blue program for strong candidates. After the ethics report against Schweikert was released Thursday, DCCC spokeswoman Sarah Guggenheimer called it "a black mark that will stay on his record until Arizonans summarily kick him out of office in November and instead elect the responsible and transparent Dr. Hiral Tipirneni."
Chad Campbell, a Democratic consultant in the state, said he expects many voters already knew about Schweikert's legal issues and that Democrats will start targeting those issues in the general election.
"That type of issue with a suburban district with a pretty large population of educated Republican women moving away from Trump, all those factors combined create a really tough environment for him," Campbell said.
Republican Roots
Schweikert unseated Harry Mitchell (D) in 2010. After the district was redrawn and he prevailed in a primary with fellow-Rep. Ben Quayle (R), Schweikert was re-elected with more than 60% of the vote in each of the next three elections. But dogged by the opening of the ethics investigation, he won in 2018 against an underfunded challenger by only 10 points.
The district consists of the northeast Phoenix suburbs, including Scottsdale. Republicans outnumber Democrats in voter registration, an advantage Republican consultant Stan Barnes said is difficult to overcome. Barnes added that Arizona being a battleground for the Senate and in the presidential election makes Phoenix a far more costly media market. Democrats will need to spend a lot hitting Schweikert on the ethics violations to be successful in 2020, Barnes said.
"Even with a million-dollar advantage, the Democratic nominee is going to have some difficulty reaching voters with negative messages about the congressman, because Arizona is in play," Barnes said.
President Donald Trump carried the district by 10 percentage points in 2016, four years after Mitt Romney won it by 21.
Rodd McLeod, a Democratic consultant, said there are voters in the district moving away from the Republican Party after four years of Trump. Tipirneni came within 5 points of winning the 8th District in 2018, which leans further Republican than the 6th.
McLeod said Tipirneni showed in 2018 that she can win over independents and some Republicans, particularly suburban voters who don't approve of Trump's job performance.
"She's a practical person who wants to actually work with Republicans and Democrats to get things done," McLeod said.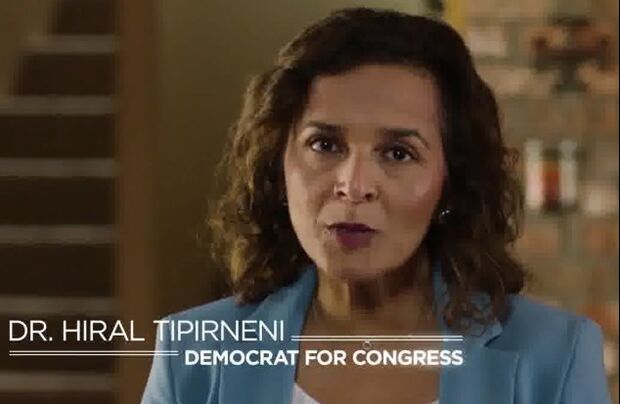 Schweikert's challenge will be trying to separate himself from Trump's narrative, which isn't as effective in districts with shifting demographics, Coughlin said. North Central Phoenix has become less Republican, and Sen. Kyrsten Sinema (D) won Maricopa County, parts of which are in the 6th District.
Campbell added that Republicans in the district voting for Joe Biden, the presumptive Democratic presidential nominee, would likely also have consequences for down-ballot races including the 6th District's House race.
"If Democrats take this district then it shows where the Republican Party is," Campbell said. "And they're going to have to do some soul searching as a party to figure out how to get some traction back with voters they've lost over the last four years."
To contact the reporter on this story: Samantha Handler in Washington at shandler@bloombergindustry.com
To contact the editors responsible for this story: Kyle Trygstad at ktrygstad@bgov.com; Bennett Roth at broth@bgov.com