Russia-Meddling Uproar Worsens as Probe of NRA's Role is Dropped
Republicans on Federal Election Commission block investigation
Democratic chairwoman says FBI should be questioned about link
Rejecting a probe of potential links between the Russians and the National Rifle Association has sparked a particularly bitter partisan rift on the Federal Election Commission, resulting in accusations of fake news and ignoring foreign election interference.
The feud is centered on a complaint against the NRA filed by a liberal watchdog group, American Democracy Legal Fund, and prompted by a McClatchy news report last year. The report said that the FBI investigated whether a Kremlin-connected Russian banker, Alexander Torshin, funneled money to the NRA to help fund campaign spending to aid President Donald Trump in the 2016 election.
Torshin was linked to Maria Butina, a Russian woman who pleaded guilty to acting as an unregistered Russian agent by cultivating ties to the NRA and seeking to influence U.S. politics.
Money used by the National Rifle Association to help elect President Donald Trump didn't come from Russia, the NRA told federal regulators.
GOP Blocking
The commission's two Republican commissioners, backed up by a report from staff attorneys, blocked investigating the matter further in a July 9 closed-door vote. All four commissioners on the panel, equally divided by party, must approve any ruling.
The decision prompted an angry response from the panel's chairwoman Ellen Weintraub (D) who said the allegations of a financial link between the NRA and Russia were "too serious to simply take Respondents' denials at face value." Weintraub wrote in a statement issued after public release of the deadlocked FEC vote on Aug. 16.
Republican Commissioner Caroline Hunter said it would be irresponsible to approve an investigation based on an article by reporters who also wrote a story that Trump lawyer Michael Cohen went to Prague during the 2016 campaign, which Cohen denied. That McClatchy story reported that a mobile phone traced to Cohen sent signals that bounced off cell towers in the Prague area in 2016.
"The federal government must have a legitimate reason to investigate a private organization," Hunter said. "If rank speculation in a `news article' can result in an investigation of a private organization, due process is dead."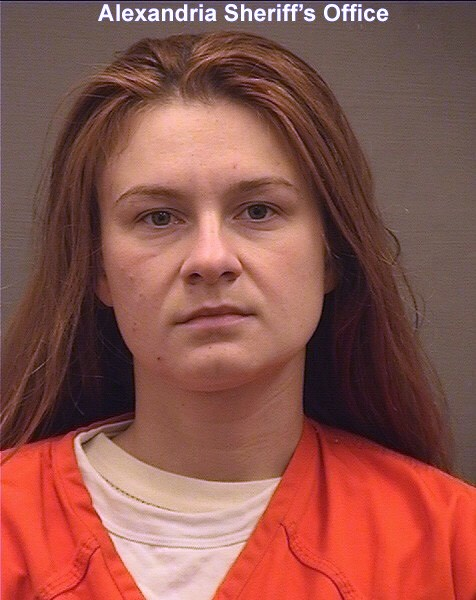 Federal law bars any foreign spending to influence U.S. elections. The NRA reported $30 million in independent expenditures to help Trump in the 2016 presidential race. As a nonprofit issue group, it isn't required to report where that money came from.
Insufficient Information
The FEC general counsel's office concluded that there was "insufficient information in the record before the Commission" to conclude Russian money was illegally funneled through the NRA to influence the presidential campaign.
The gun rights group filed lengthy responses to the complaint, saying it checked its financial records and found no donations of $1,000 or more from foreign addresses or foreign bank accounts during the 2016 election cycle. Weintraub said, however, the NRA should have checked whether it may have received Russian money funneled through a domestic entity.
"My colleagues ran their usual evidence-blocking play and the Commission's attorneys placed too much faith in the few facts Respondents put before us," Weintraub said. She said the Republican commissioners, Hunter and Matthew Petersen, prevented FEC staff from even calling the FBI to determine whether it launched a criminal investigation of the matter.
`Bury Their Heads'
The Senate Finance Committee's ranking member Ron Wyden (D-Ore.) also criticized the Republican commissioners' approach on Russian interference in the election, saying their strategy "has been to bury their heads in the sand or actively obstruct getting to the bottom of what happened."
"It's inexcusable that Republican commissioners would block an investigation into whether Russian money was funneled through the National Rifle Association to help President Trump," he said in a statement.
The NRA and FBI didn't respond to emails requesting comment.
Butina, Torshin and the NRA weren't mentioned in the report issued by special counsel Robert Mueller regarding ties between President Trump's campaign and Russia. Although Mueller's office questioned Butina, she was prosecuted by the U.S. attorney's office in Washington.
Butina's lawyer Robert Driscoll told the FEC she wasn't involved in providing any money to influence elections, either personally or through a limited liability company, Bridges LLC, that was "set up to pay certain educational expenses." Butina "never made any political donations, nor facilitated any political donations at any time," according to a letter from Driscoll.
To contact the reporter on this story: Kenneth P. Doyle in Washington at kdoyle@bgov.com
To contact the editors responsible for this story: Bennett Roth at broth@bgov.com; Adam Schank at aschank@bgov.com