Rising Scam Political Giving Sparks Federal Scrutiny and Debate
FBI says fraudulent PAC complaints are the on rise
Election agency chair pushing for more disclosure
The growth in political contribution fraud, fueled by the ease of online fundraising and lax government oversight, is prompting warnings by law enforcement and a renewed effort by a top federal election official to provide more transparency about scam operators.
The FBI is receiving more complaints than ever about potentially crooked political action committees that benefit deceptive operators and vendors, according to a report released this month. The bureau recommended greater vigilance and more research by donors.
Candidates across the political spectrum have had their names used in bogus fundraising appeals, including former President Donald Trump and Sen. Bernie Sanders (I-Vt.). Trump has complained frequently about use of his name by others, while a PAC that said it supported the 2016 presidential campaign of Sanders collected $50,000 from James Bond actor Daniel Craig, even though Sanders disavowed the group.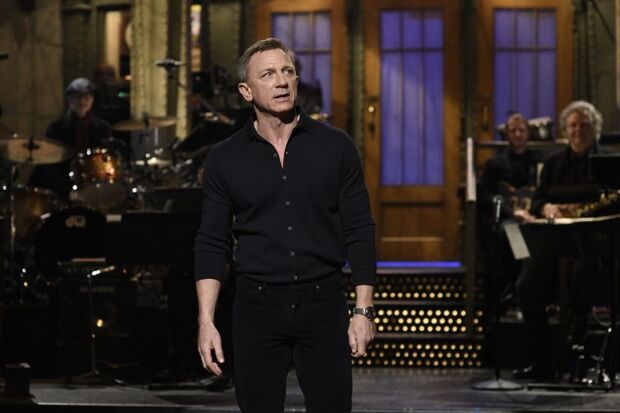 "People on both sides are fired up and opening their wallets" to support candidates, which provides the opportunity for fraud, according to Michael Beckel, research director for the nonprofit Issue One, who's studied and written about "scam PACs."
The proliferation of these fundraising schemes has led the Federal Election Commission's new chair Shana Broussard to place tackling the scam PAC problem at the top of her agency's agenda this year with a plan to give donors more information about these groups. However, the proposal has run into the same partisan gridlock that's stymied the agency from acting on a host of issues.
"We all acknowledge there is a problem, we just need to agree on what to do about it," Broussard said in a phone interview.
Broussard said she will keep pushing for a newly revived initiative to use existing data to better inform potential contributors they might be getting ripped off. The proposal was discussed at a commission meeting last week, but she didn't call for a vote on it yet. Broussard said she hoped to get a vote within the next 60 days, following revisions to a staff proposal and discussions among the commissioners.
The FEC staff proposed that the commission website would prominently display information about how much each PAC spends to support candidates through direct contributions or paid political advertising. Also proposed are instructive You Tube videos and improved search functions that could help PAC contributors learn more about how their money is used.
Chilling Free Speech
The FEC is equally divided, with three commissioners recommended by Democrats and three by Republicans. While Broussard, a Democrat and former FEC staffer, pushes for a more aggressive stance, Republican commissioners say they're concerned about any action that could chill free speech and political activism.
All of the current Republican commissioners joined the FEC in the past year and have continued to raise the same types of concerns as their GOP predecessors about undue interference in the political process. They asked for more information about how to define scam PACs and how to measure candidate support and overhead expenditures.
"I'd rather have several scam PACs go free than for us to hurt the legitimate interests of someone who is actually working to do real First Amendment political speech," Republican Commission James "Trey" Trainor said during an April 22 commission meeting.
Broussard said she's wanted to do more to fight scams, which often prey on small-dollar contributors, since her first days as an FEC staff attorney more than a decade ago.
She investigated a congressional campaign committee administered by a veteran Republican operative, Scott Mackenzie, that funneled millions into payments for overhead and fundraising vendors, rather than political ads and other electioneering. The FEC took no enforcement action on the apparent fraud and dismissed the matter in 2011 with a warning about following disclosure rules.
Years later, Mackenzie was convicted in a separate case and sentenced to prison.
Red Flags
In its April 15 release, the FBI cited the case of Harold Russell Taub, who after a failed run for Congress in 2016, solicited donations to two PACs he created, using the name and image of a former secretary of the Navy. Taub ended up spending the money he collected on personal items such as travel, wine, cigars, and trips to Las Vegas, according to FBI Special Agent Eric Miller, who investigated the Taub case and now supervises the federal public corruption squad out of Washington Field Office.
"Scam PACs undermine the integrity of our electoral process by funneling donations away from legitimate candidates and causes that voters want to support," Miller said in a statement to Bloomberg Government. "Instead, these funds go directly into the pockets of fraudsters intent on enriching themselves. To ensure funds are used as intended, prospective donors should conduct their own due diligence prior to sending money."
"Unfortunately, scam PACs keep popping up faster than the FBI and state consumer protection agencies can shut them down," said Brett Kappel, an election lawyer with the firm Harmon Curran, who tracks suspicious committees. He noted in an email that some scammers targeted by federal and state prosecutors haven't even bothered to register with the FEC.
The Broussard plan, Kappel said, represents "relatively modest improvements to the FEC website that would make it easier for potential contributors to compare PACs to see which ones are really supporting the candidates they care about and which ones are spending an inordinate amount of money on overhead."
To contact the reporter on this story: Kenneth P. Doyle in Washington at kdoyle@bgov.com
To contact the editors responsible for this story: Bennett Roth at broth@bgov.com; Kyle Trygstad at ktrygstad@bgov.com