Restraint, Seclusion Unreported in Big School Systems, GAO Says
Watchdog agency finds inaccurate data for nine major districts
Lawmakers call on Education Department to improve oversight
Major public school districts serving more than a million students inaccurately reported no incidents of physically restraining or secluding students, according to a government watchdog report that urges "immediate action."
About 70% of school districts reported to the Education Department no cases of restraint or seclusion in the 2015-16 school year, the most recent year for which the Office of Civil Rights collected the data. Nine of the country's largest school districts, each with more than 100,000 students, inaccurately reported no incidents, according to a Government Accountability Office study released Tuesday. There was no estimate of how many incidents went unreported, but one district alone—Fairfax County Public Schools in Virginia—reported more than 1,600 incidents in 2017-18.
Some districts said they didn't collect information on restraint and seclusion in 2015-16 as required by law, and they didn't offer a plan for doing so in the future. The Education Department defines restraint as anything that restricts the ability to move the arms, legs, head, or torso. Seclusion is defined as involuntary solitary confinement to a room or area.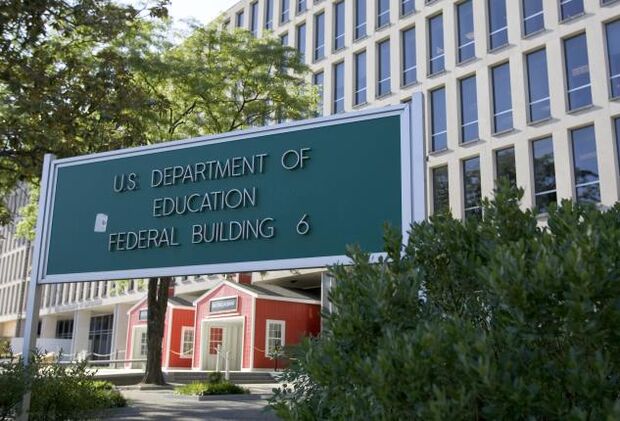 Sen. Patty Murray (Wash.) and Rep. Rosa DeLauro (Conn.), the top Democrats on the Senate and House appropriations subcommittees overseeing Education Department spending, called on the department to examine school districts that indicated they secluded or restrained no students.
"Protecting all students in our nation's public schools must remain our priority," DeLauro, chairwoman of the House Labor-HHS-Education Appropriations Subcommittee, said in a statement. "And part of that goal is identifying how widespread these practices are."
New Reporting Underway
The report of inaccurate and missing data was issued as Education Department employees collect data for the 2017-18 report. So far, 94% of schools districts have already submitted information, according to the department.
The department agreed with several of the report's recommendations for action, telling the GAO it would follow up with school districts that had reported zero incidents and more closely scrutinize the data.
However, the department declined to update the numbers for the 2015-16 report, but said they would add notes on the potential changes.
To contact the reporter on this story: Emily Wilkins in Washington at ewilkins@bgov.com
To contact the editors responsible for this story: Paul Hendrie at phendrie@bgov.com; Robin Meszoly at rmeszoly@bgov.com