Republicans Targeting Nearly Every Ohio Seat After Drawing Map
GOP eyeing 13 of 15 House seats after primaries Tuesday
Kaptur, most senior woman in House, faces Trump ally Majewski
Republicans are aiming to parlay their edge in redistricting into winning almost every congressional district in Ohio after primaries Tuesday set the general-election matchups.
The Nov. 8 elections will test the durability of a Republican-drawn congressional map and the ability of first-time candidates closely aligned with Donald Trump to win a pair of swing districts against politically seasoned Democrats.
A banner election night for Republicans could deliver them up to 13 of 15 districts in Ohio, where Democrats are challenging the Republican-drawn map in state court as the election continues. Republicans now hold 12 of 16 districts in Ohio, which Donald Trump won 53%-45% in 2020.
Courtney Parella, a spokeswoman for the National Republican Congressional Committee, said "Ohioans are fed up with House Democrats' socialist agenda that has led to skyrocketing prices, rising crime, and open borders."
"Voters are ready to elect Republicans who will put a stop to Democrats' harmful policies and put the needs of Ohioans first," she said.
Nearly running the table won't be easy. Republicans would need to unseat Rep. Marcy Kaptur (D), win an open district in the Akron area that's politically competitive, and also maintain the Cincinnati-area district of Rep. Steve Chabot (R).
GOP on Offense
Kaptur's Republican opponent in the 9th District is J.R. Majewski, an Air Force veteran and political outsider who upset two state lawmakers in the primary. Majewski won 36% of the vote against state Rep. Craig Riedel (30%), who was the choice of Rep. Jim Jordan (R-Ohio), and state Sen. Theresa Gavarone (29%), who was backed by the U.S. Chamber of Commerce and groups advocating for more Republican women in Congress.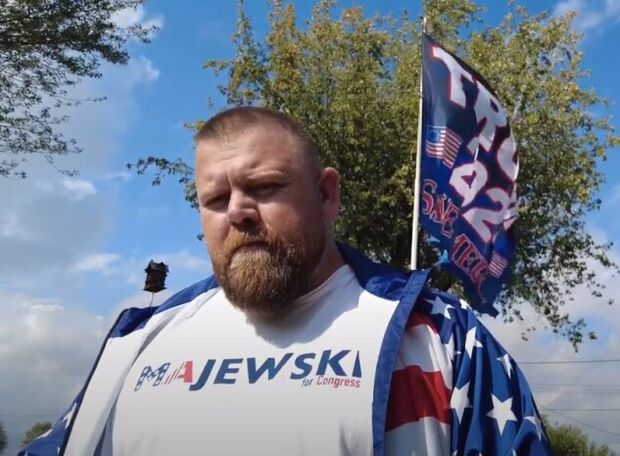 During the 2020 presidential election, Majewski drew some national attention when he painted his lawn into a huge Trump re-election banner. He's said the election was "stolen" from Trump and attended the Jan. 6, 2021 "Stop the Steal" rally in Washington that preceded the attack on the Capitol.
Majewski will now have to work to consolidate the Republican vote and win establishment financial backing as Democrats portray him as too extreme for the district.
Kaptur, whose 20-term House tenure is the longest by a woman in history, is an ally of labor unions and a senior Appropriations Committee member who leads its energy and water development panel. Long politically secure, Kaptur is more vulnerable this year after redistricting chopped off her share of heavily Democratic Cuyahoga County (Cleveland) and added strongly Republican counties west and south of her Toledo base.
Trump would've carried the revised 9th by 3 percentage points, compared to his 19-point loss to Joe Biden in Kaptur's current district. Kaptur was re-elected by 26 points in 2020, running ahead of the president.
In the 13th District, which includes Akron and Canton, state Rep. Emilia Sykes (D) will face Madison Gesiotto Gilbert (R), a lawyer and former Miss Ohio USA who won a seven-way primary with 29% of the vote after receiving Trump's endorsement.
Biden would've carried the 13th District by 3 points in 2020. With new congressional maps in place in all but three states, Ohio's 13th is one of only 13 districts nationwide that Biden carried by fewer than 5 points.
"All eyes will be on northeast Ohio," Sykes, a former state House minority leader, told reporters Tuesday night. "We are currently in a situation where there is a Democratic majority in Congress that is pretty slim, and this is a must-win seat in order to maintain that majority."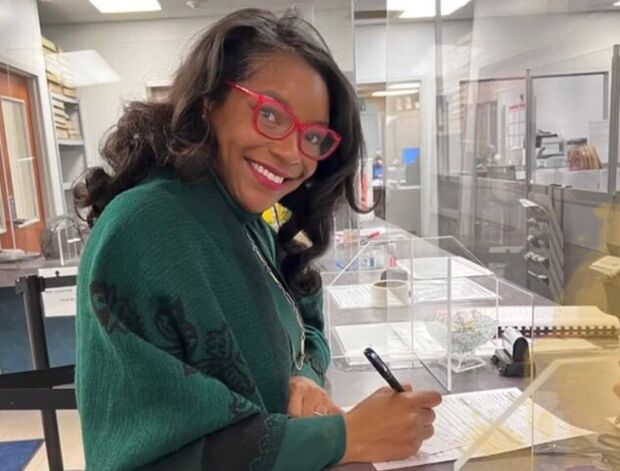 Democratic Opportunity
Chabot, who's represented southwestern Ohio for all but two years since 1995, received a less Republican district because Ohio's redistricting rules required strongly Democratic Cincinnati to be consolidated in one district. His Democratic opponent is Cincinnati councilman Greg Landsman, who was unopposed in the primary.
In 2020, Chabot was re-elected by 7 points as Trump carried Ohio's 1st by 3 points. Biden would have won the reconfigured 1st by more than 8 points.
Abel Iraola, a spokesman for the Democratic Congressional Campaign Committee, said the House Democratic campaign organization is "thrilled" to back Kaptur, Sykes, and Landsman.
"These three exemplary Democrats represent what public service should be about — working together to fight for families, workers, and small businesses at the local, state and federal level," Iraola said. "Meanwhile, their Republican opponents want to take from working families to give to their special interest donors and to turn back the tide on reproductive rights. This November, there will be a stark contrast between the vision laid out by Democrats and that of divisive, lying Republicans."
Safer Seats
The 118th Congress next January is likely to include Max Miller (R), a former Trump aide who won the primary in the Republican-leaning 7th District south of Cleveland. Miller originally planned to challenge Rep. Anthony Gonzalez, who voted to impeach Trump and announced his retirement before new district lines were set.
The only two Ohio districts that are safely Democratic are the Columbus-based 3rd, held by Congressional Black Caucus Chair Joyce Beatty (D), and the Cleveland-centered 11th, where Rep. Shontel Brown (D) easily won a primary rematch against former state Sen. Nina Turner.
To contact the reporter on this story: Greg Giroux in Washington at ggiroux@bgov.com
To contact the editors responsible for this story: Kyle Trygstad at ktrygstad@bloombergindustry.com; Bennett Roth at broth@bgov.com