Republicans Race for Runoff in Oklahoma Senate Special Election
Rep. Markwayne Mullin favored to finish first Tuesday
Top two advance in contest to replace Sen. Inhofe (R)
The biggest question in Tuesday's special election primary for a Senate seat in Oklahoma is which one of the dozen other Republicans will face Rep. Markwayne Mullin in a runoff.
Top contenders include T.W. Shannon, a former Oklahoma House speaker who ran second to Mullin in a poll published this month; Nathan Dahm, a state senator who says he's the most conservative in a deeply conservative field; and Luke Holland, former chief of staff to Sen. Jim Inhofe (R), whose forthcoming resignation sparked the race.
Despite Mullin's likely edge, a runoff will allow candidates to sharpen their messages after a primary that was mainly about who is the most conservative on social issues. All the leading primary candidates tout religious values and oppose abortion rights and gun control. They all espouse loyalty to former President Donald Trump, though Trump hasn't endorsed anyone in the race.
In an Aug. 23 runoff "the landscape completely resets," and a Mullin victory isn't guaranteed, said Mark Yates, an Oklahoma City political consultant watching the Senate race.
Whoever wins the Republican Senate nomination is likely to take Inhofe's seat in this deep-red state. They'll be heavily favored in November against former Rep. Kendra Horn, who ran unopposed for the Democratic nomination. That election will run concurrently to one for the state's other Senate seat, in which incumbent James Lankford (R) will likely cruise to re-election.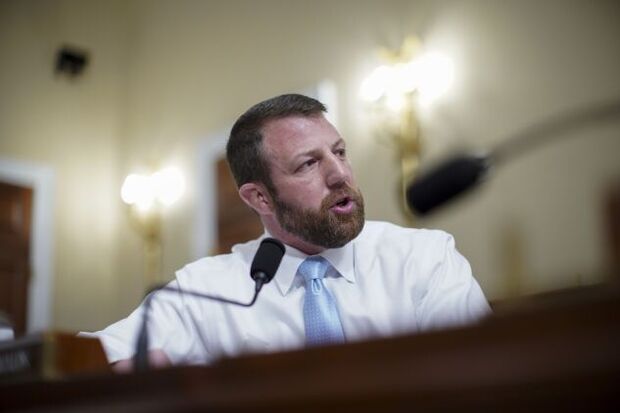 Primary Issues
Scott Pruitt, who headed the Environmental Protection Agency in the Trump Administration, is the best-known candidate nationally and was expected to be a factor. But he trails badly in fundraising and polling, and is a long-shot to make the runoff, political analysts in the state said.
Differing views on Native American tribal sovereignty has been one of the only points of contention among the primary candidates. Shannon, a member of the Chickasaw tribe, defended in a recent forum a 2020 Supreme Court decision that gave tribal courts greater authority, while Pruitt and Dahm said Congress should rein in the tribes' authority. Mullin, who didn't participate in the forum, is a member of the Cherokee tribe.
Shannon has high name recognition after serving as the first Black state House speaker and finishing second to Lankford in the 2014 special Senate primary. Beginning as a staffer to former Rep. J.C. Watts, Shannon rose to prominence in Republican politics during the Tea Party era in the early 2010s. Since leaving the state legislature, he's worked as a banker.
Both Holland and Dahm are long-shots, garnering only single-digit support, said Oklahoma pollster Jackson Lisle.
But Holland's connection to Inhofe has helped him raise money to fuel a last-minute ad blitz that could raise his profile enough to make a runoff, said Holland spokesman Lance Trover. Holland began airing a TV ad in June picturing him with Inhofe and praying for God's help to put America on the right path.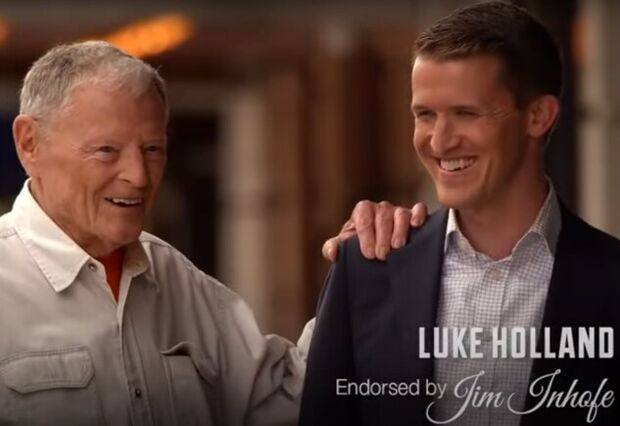 'The Resumé'
In a brief interview, Mullin, now in his fifth House term, touted his business background as head of a family plumbing company and said the main difference between him and the other candidates is "the resumé."
With "this many Republicans in the reddest state in the union, policy—most of the time—we're going to line up on," Mullin said.
Mullin brought in more than $3 million ahead of the primary, including $1 million he loaned his campaign, according to a pre-primary report filed June 16 with the Federal Election Commission. He's received key support from energy industry executives in a state where Republican politics is dominated by the oil and gas industry, said Michael Crespin, a political scientist at the University of Oklahoma.
Outside groups spent nearly $3.8 million, according to independent expenditure reports filed with the FEC. That's far less than in several other competitive Senate races, but the number is likely to rise if the runoff campaign is tight.
"It'll be highly competitive," Yates said. "You'll see a lot of money flowing into that race."
Zach C. Cohen in Washington also contributed to this story.
To contact the reporter on this story: Kenneth P. Doyle in Washington at kdoyle@bgov.com
To contact the editors responsible for this story: Kyle Trygstad at ktrygstad@bloombergindustry.com; Andrew Small at asmall@bgov.com