Republicans' Big Tech Plan Gives Democrats' Opening for Overhaul
House GOP seeks to change Section 230, children's privacy law
Democrats, industry open to working on tech regulations
Bloomberg Government subscribers get the stories like this first. Act now and gain unlimited access to everything you need to know. Learn more.
A legislative outline from House Republican staff to overhaul the regulation of technology companies such as Facebook and Google shows room for bipartisan and industry agreement this Congress.
Staff of Rep. Cathy McMorris Rodgers (R-Wash.), ranking member on the House Energy and Commerce Committee, sent a memo Thursday to Republican committee members and other stakeholders outlining broad areas to regulate tech companies with over $1 billion in annual revenue, including limits to their broad liability shield.
The legislative roadmap from Republicans follows the committee's March 25 hearing with the chief executives of Facebook Inc., Alphabet Inc.'s Google, and Twitter Inc., where lawmakers debated how to hold the companies accountable for spreading rhetoric online that led to the deadly Jan. 6 Capitol attack. That hearing highlighted bipartisan agreement to reform Section 230 of the Communications Decency Act, the 25-year-old law that provides tech companies broad liability protections for most third-party content on their platforms, and also allows companies to moderate content.
Twitter CEO Takes Some Responsibility for Stop the Steal Spread
There remains less agreement on how to change the law, but committee Republicans are open to working with Democrats on bipartisan opportunities, according to a panel aide.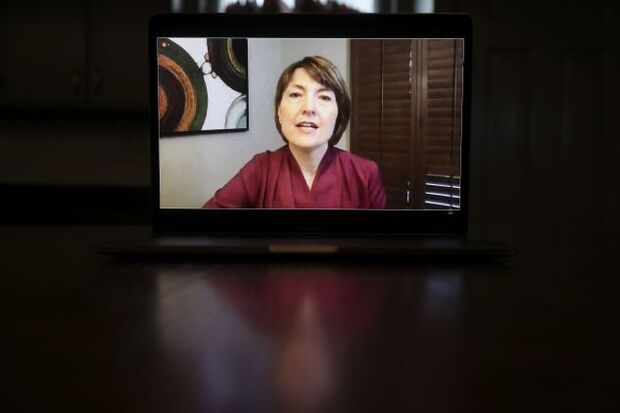 Democrats argue companies need to do more to remove extremist and hate content. Republicans claim the companies are censoring conservative voices, pointing to the ban on former President Donald Trump's social media accounts following the Capitol attack.
McMorris Rodgers has called for the law to sunset after a certain time period, and the memo suggests a reoccurring reauthorization period of the law every five years "to allow adjustments as changes to industry develop."
Section 230 reform was the top recommendation in the GOP memo, with one proposal seeking to require companies to implement moderation practices addressing illegal drug sales, child exploitation, harassment, terrorism, counterfeit goods, and other illegal content. Tech companies' failure to reasonably moderate content would be subject to enforcement by the Federal Trade Commission under the plan.
Reactions to the memo showed potential areas of compromise, but lawmakers still have gaps to overcome on the road to passing any legislation.
"I am glad that ranking member Rogers is joining my long standing call for tech accountability, even though some of the ideas may hurt as opposed to help consumers," Rep. Jan Schakowsky (D-Ill.), chair of the Consumer Protection and Commerce Subcommittee, said in an email.
Schakowsky plans to introduce her Online Consumer Protection Act, which would remove Section 230 liability protections if platforms violate their terms of service and allow for FTC enforcement and consumer lawsuits.
Internet Association, a tech trade group that represents Facebook, Google, and Twitter, said it would work with lawmakers on proposals to change Section 230. However, the group said tech companies already have rules prohibiting illegal content on their platforms. "We should look for holistic solutions that address these problems at their source," the group said.
Children's Privacy Protections
A proposal in the GOP memo expected to get bipartisan support involves expanding and updating the Children's Online Privacy Protection Act (COPPA), a 23-year-old law that prohibits the collection of data from children under age 13.
Republicans suggested expanding children's privacy protections—enforceable by the FTC—to also include older teenagers. Rep. Kathy Castor (D-Fla.) plans to reintroduce legislation this Congress, called the Kids PRIVCY Act, to update COPPA to require opt-in consent for all users under age 18.
"I am glad to see Republicans put forward some ideas to rein in big tech, particularly the proposals that focus on protecting children online," Castor said in an email.
However, Castor said she was "disheartened" the GOP memo didn't include any national data privacy proposal. "There is no way we can address the excesses of big tech corporations without also reining in their surveillance of consumers."
Castor criticized the "arbitrary" annual revenue cutoff of $1 billion, saying it could exclude many smaller companies that also need stronger safety oversight.
The GOP memo also proposed requiring tech companies to track trends on their products' effects on children's mental health. McMorris Rodgers at the tech CEO hearing called the platforms her "biggest fear as a parent." Bipartisan concerns continue to grow as Instagram explores a new product directed at kids under age 13.
Facebook, Google CEOs Blasted in Congress Over Apps for Kids
Castor criticized the tracking proposal saying it would inevitably lead to more surveillance of children by tech companies. Instead, she said her Kids Internet Design and Safety (KIDS) Act, which she plans to reintroduce this Congress, would address the issue by banning auto-play features and manipulative marketing directed towards kids under age 16.
Transparency Reporting, Appeals Process
The GOP memo also proposed requiring tech companies to submit quarterly transparency filings to the FTC on their content policy enforcement actions. Another proposal would require that tech companies have a user-friendly appeals process to challenge content moderation decisions.
Such proposals appear to have bipartisan support in the Senate. The PACT Act (S. 797), from Sens. Brian Schatz (D-Hawaii) and John Thune (R-S.D.), would require companies to issue biannual transparency reports detailing content that's been removed, demonetized, or deprioritized; and would allow consumers to appeal content moderation decisions.
Renewed Liability Shield Bill Aims to Hold Tech Accountable
Additionally, Facebook CEO Mark Zuckerberg has called for Congress to mandate tech companies issue transparency reports, documenting content companies remove that violate their moderation policies. Facebook already publishes such quarterly reports.
Internet Association has supported the PACT Act proposal for transparency reporting.
There appears to be bipartisan agreement that "there ought to be a law," Matt Wood, the vice president of policy and general counsel at Free Press, a media advocacy nonprofit, said in an interview. "That's the level of agreement that we see right now."
But he thinks bipartisan sign-off on nuanced tech legislation will take more time.
"This is a very live and lively debate, but it's still very confused," he said. "It's a complicated area where we have a lot more thinking and writing to do."
To contact the reporter on this story: Rebecca Kern in Washington at rkern@bgov.com
To contact the editor responsible for this story: Zachary Sherwood at zsherwood@bgov.com
Stay informed with more news like this – from the largest team of reporters on Capitol Hill – subscribe to Bloomberg Government today. Learn more.