Republican Women Help Letlow Top Louisiana Election Fundraising
Letlow is expected to place first in the March 20 election
Two Democrats top fundraising in state's 2nd District
Republican women helped power Louisiana congressional candidate Julia Letlow to an overwhelming fundraising advantage ahead of the March 20 special election.
Letlow, a top official at the University of Louisiana Monroe and the widow of the late Rep.-elect Luke Letlow (R), raised $683,000 through Feb. 28 from donors including Republican Conference Chair Liz Cheney (Wyo.), the highest-ranking woman in the House GOP hierarchy, according to reports filed with the Federal Election Commission by Monday's deadline.
More than a dozen other House Republican women donated to Julia Letlow's campaign in the first two months of 2021, including Ann Wagner (Mo.), Cathy McMorris Rodgers (Wash.), and Elise Stefanik (N.Y.). Value In Electing Women (VIEW) PAC, which works to elect more Republican women to Congress, also sent a contribution.
Letlow's other donors included Minority Whip Steve Scalise (La.), who represents an adjacent district.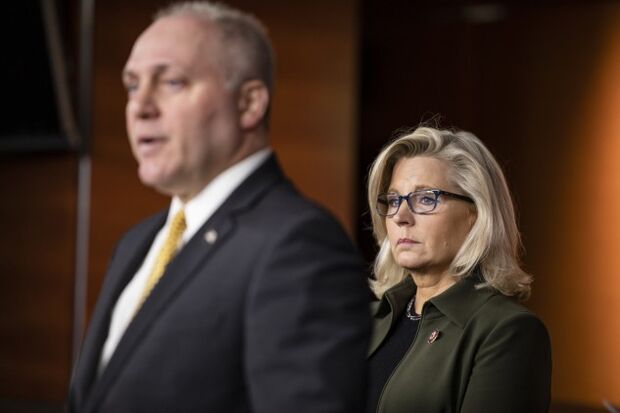 The donations helped Letlow outraise Candy Christophe, the lone Democratic candidate, by a ratio of 10 to 1.
Letlow is expected to place first in the all-party, 12-candidate blanket primary in the 5th District, a strongly Republican area that includes the cities of Monroe and Alexandria and voted 64%-34% for Donald Trump over Joe Biden in the 2020 election, according to data compiled by Bloomberg Government. A majority of all votes is required for victory, otherwise the top two finishers will compete in a runoff election on April 24.
2nd District
There's a similar special election schedule in Louisiana's 2nd District, a Democratic stronghold in New Orleans and Baton Rouge where Democratic state Sens. Troy Carter and Karen Carter Peterson dominated the 15-candidate field in fundraising.
Carter raised $519,000 in the first two months of 2021 and $924,000 since starting his campaign to succeed Cedric Richmond (D), who resigned in January to become a senior adviser to Biden.
Richmond, House Democratic Caucus Chair Hakeem Jeffries (N.Y.), Rep. Ro Khanna (Calif.), and the political action committees of Federal Express and the International Brotherhood of Electrical Workers donated to Carter's campaign.
Carter Peterson, a former chair of the Louisiana Democratic Party, took in $450,000 in January and February from donors including the Congressional Progressive Caucus PAC and Reps. Debbie Wasserman Schultz (Fla.), Nydia M. Velázquez (N.Y.), and Lauren Underwood (Ill.).
Carter Peterson has raised $752,000 since beginning her campaign last year and is backed by EMILY's List, which aids Democratic women who support abortion rights.
Law and lobbying firm Jones Walker LLP donated to both Carter and Carter Peterson through its New Orleans-based PAC. Jones Walker also donated to Letlow's campaign.
Louisiana's 2nd and 5th districts account for two of the three vacancies in the House, where Democrats have a 221-211 majority. There's a first-round election May 1 in Texas' 6th District, which became vacant last month by the death of Republican Ron Wright.
Two more vacancies are on the horizon with coming Senate votes to confirm Marcia Fudge (D-Ohio) and Deb Haaland (D-N.M.) to Biden's cabinet.
To contact the reporter on this story: Greg Giroux in Washington at ggiroux@bgov.com
To contact the editors responsible for this story: Kyle Trygstad at ktrygstad@bgov.com; Bennett Roth at broth@bgov.com