Remote Voting by Congress Technically Feasible If Leaders Agree
Bloomberg Government subscribers get the stories like this first. Act now and gain unlimited access to everything you need to know. Learn more.
Advocates say remote voting is a technically feasible option for lawmakers kept away from Washington by the coronavirus, if the proper precautions are taken, even as most congressional leaders have opposed such a change.
Senate Majority Leader Mitch McConnell (R-Ky.) and Speaker Nancy Pelosi (D-Calif.) have so far rebuffed efforts within their ranks to allow remote voting. Pelosi on Monday ruled out its use for a fourth stimulus package that her chamber is working on in response to the pandemic.
The House and Senate aren't scheduled to return to Washington until at least April 20 and several members of both parties have tested positive for Covid-19, the respiratory disease caused by the novel coronavirus.
A remote voting system may be a viable option if lawmakers can't return when planned. The technology exists to accommodate remote voting. But it would require a change in House and Senate rules, and cybersecurity and constitutionality concerns have surfaced as primary hurdles to implementation.
"I think the biggest challenge is not the technology, the biggest challenge is changing the tradition, which is a positive tradition that we should gather and have the chance to talk among ourselves," said Sen. Rob Portman (R-Ohio), the sponsor of a remote voting resolution.
But during a time of crisis, such as the coronavirus pandemic or an act of bioterrorism, Congress should be able to vote remotely to continue its constitutional duties, Portman said in a phone interview.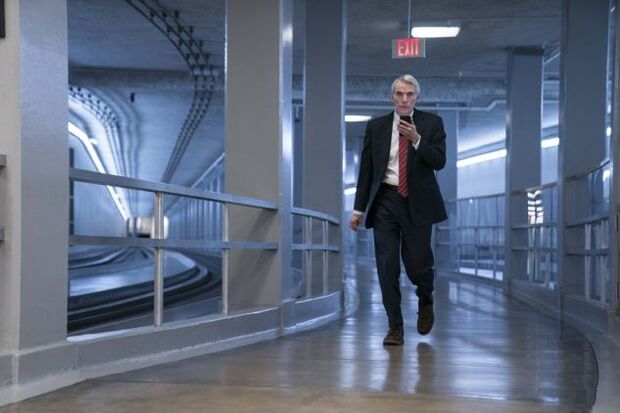 "Frankly, if we're not passing legislation, as we did last week, the country is worse off and more power devolves to the executive branch," he said of the "phase three" stimulus measure (Public Law 116-136). "There are some things we simply have to do and if we can't be here in person to do them, we should still be able to carry out our responsibilities. We owe that to the American people."
If Portman and others can persuade their leadership to make the change, technology and policy experts say that remote voting is technologically possible with only a few challenges.
A Trustworthy, Secure System
Remote voting is feasible, according to Norm Ornstein of the American Enterprise Institute, "because we have tons of experts at this at the FCC and the intelligence community and the private sector."
These communities could help come up with ways of holding virtual meetings with members and staff or a webinar to allow the American public to watch debates or hearings, Ornstein said in an interview. And they could build in a secure remote voting system.
Portman said he's been in discussions with Microsoft Corp. and Alphabet Inc.'s Google, but would defer to the Senate sergeant of arms and secretary of the Senate to select the technologies for remote voting, as his resolution would stipulate. The House would rely on its clerk, chief administrative officer and sergeant of arms to decide on technologies.
Any remote voting system that's created has to be usable, trustworthy and have security built in, according to a technology industry representative who requested anonymity due to an existing business relationship with Congress.
Current technology is capable of executing remote voting, the representative said. There isn't a system built yet, but there are companies capable of creating it and the necessary tools do exist. The challenge isn't developing the system, it's "battle testing" it, the representative said.
The House uses an electronic voting system during a roll-call vote and members insert a unique voting card before recording their position. Senators tell the clerk "yea" or "nay" or use a hand gesture during a roll-call vote.
Remote voting could involve a secure app, device, or combination of the two with a two-factor authentication system built in to ensure the member is who they say they are, said Graham Dufault, the director of government affairs at ACT | The App Alliance, a trade association representing more than 5,000 app developers and connected device companies.
The members could join a video conference or teleconference to ensure their votes are transparent, public and cast during a specific period of time.
While such technology exists, it's never been tested to allow 535 members of Congress to vote.
Cybersecurity Concerns
It could take more than several months to build, test and implement a remote voting system that is secure, Dufault said in an interview.
"This would be an expensive and time-consuming undertaking from a cybersecurity perspective," he said.
Remote congressional voting would almost certainly be vulnerable to cyberattacks, said Hannah Quay-de la Vallee, a senior technologist at the nonprofit the Center for Democracy and Technology.
"It's obviously a really desirable target for state actors, who are most of who we see doing cyberattacks these days and who are most capable," she said in an interview.
It would require full-time staff overseeing cybersecurity of the voting system. "It's never going to be a situation where you create a secure system and you leave it alone," Dufault said. He said the system would need to be tested on a continual basis, including penetration testing and simulating real world environmental vulnerabilities.
Lawmakers would also have to counter "deepfakes," where someone mimics the video and audio of a member to vote or speak fraudulently in their place. The use of biometric authentication, such as fingerprint or eye scanners, could combat this, but would take time to build. Members could also go to a local FBI field office or nearby military base to protect the security of their votes, Quay-de la Vallee said.
Lawmakers Pressure Leadership
Each chamber would separately have to change its rules to permit remote voting. That presents a challenge for the immediate coronavirus pandemic, because lawmakers would still need to return to Washington to vote on the changes.
Portman and Senate Minority Whip Dick Durbin (D-Ill.) have introduced S. Res. 548, which would change Senate rules to permit remote voting for 30 days during emergencies. It's garnered bipartisan support from nearly 20 senators, including close Trump ally Sen. Lindsey Graham (R-S.C.), as well as members with the longest commutes to Washington, D.C.: both Alaska Sens. Lisa Murkowski (R) and Dan Sullivan (R) and Hawaii Sen. Brian Schatz (D).
In the House, Reps. Eric Swalwell (D-Calif.) and Rick Crawford (R-Ark.) have pushed House leaders to consider their remote voting resolution (H. Res. 890). Nearly 70 Democratic members wrote to House Rules Committee Chairman Jim McGovern (D-Mass.) asking for rules changes.
However, Rules Committee staff released a report March 23 advising against remote voting, saying it likely couldn't be implemented in time to address the coronavirus crisis and would require an unprecedented rules change that is constitutionally questionable.
"While arguments can be made in favor of its constitutionality, to avoid a court challenge, it is inadvisable to use unprecedented parliamentary procedures on critical legislation," the report states. Whether remote lawmakers would satisfy quorum requirements is one potential constitutional issue.
States Adopt Changes
Several state legislatures have changed their rules to allow for remote voting during the pandemic.
New York's Senate and Assembly approved procedures this week allowing for remote voting ahead of key votes on the budget. The state has the most cases and deaths due to the coronavirus in the country.
A rules change in Pennsylvania allowed members to vote remotely last week on a bill moving primary elections due to the virus. Arizona's House and Senate also modified their rules.
Portman still thinks remote voting is more than a remote possibility.
"I think it's the time to act and, should we gather again on April 20, we should act on it then," he said. "I think it's something at least with this crisis to consider, but also with regards to being prepared for the next one."
To contact the reporter on this story: Rebecca Kern in Washington at rkern@bgov.com
To contact the editors responsible for this story: Zachary Sherwood at zsherwood@bgov.com; Loren Duggan at lduggan@bgov.com
Stay informed with more news like this – from the largest team of reporters on Capitol Hill – subscribe to Bloomberg Government today. Learn more.