Redistricting Pits Democratic Incumbents in Atlanta-area Clash
Carolyn Bourdeaux, Lucy McBath facing off with new lines
May 24 primary for blue, majority-minority 7th District
Two House Democrats are facing off in a redistricting-forced primary near Atlanta that will be defined by geography, identity, and ideology.
The area's influx of mostly non-White voters over the past decade helped Rep. Lucy McBath flip a Republican-held district in the northern suburbs in 2018 and Rep. Carolyn Bourdeaux do the same with a neighboring district to the east two years later. The districts' voters were also instrumental to the Democrats' statewide victories for president and both Senate seats in 2020.
The Republican-controlled legislature redrew the two swing congressional districts, creating instead districts that are solidly red and blue, and ensuring Democrats will have one fewer seat in the delegation after the 2022 midterms. Now McBath and Bourdeaux must compare their records and highlight their respective advantages as voters in the new majority-minority district decide May 24 which incumbent they want to send back to Congress.
For Bourdeaux, the key to victory lies in what she called her "vast network of relationships across the very diverse communities of the 7th District," ones she's fostered since her first run in 2018. That includes her ties with Gwinnett County, which encompasses nearly all of the new 7th District.
"These kinds of primaries are local races, and they are about knowing the community deeply," Bourdeaux said in an interview.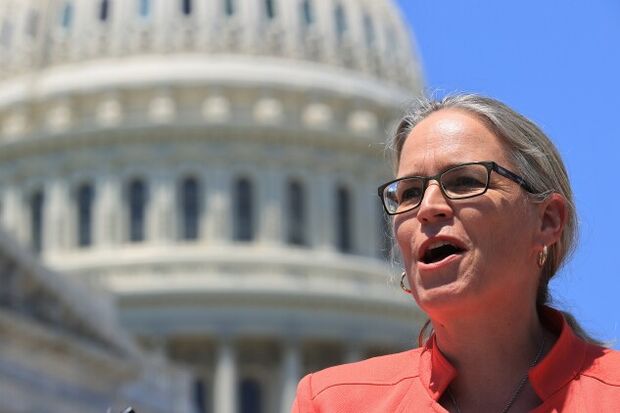 Geographic advantages, including name identification and local connections, have proven critical in past member vs. member races. That includes the notable Southern California matchup a decade ago between Democrats Brad Sherman and Howard Berman.
There are multiple lawsuits challenging Georgia's congressional map. If the lines as drawn remain in place, it's advantage Bourdeaux, who currently represents 57% of the new district's residents, compared with McBath's 12%, according to data compiled by Bloomberg Government.
But identity will also be a factor, as two-thirds of the new district's voting population is Black, Hispanic, Asian, or Native American, said Amy Steigerwalt, a political science professor at Georgia State University.
"What prompted the redistricting was a surge in population that was almost all non-White," she said. "That comes into play as well in this particular election."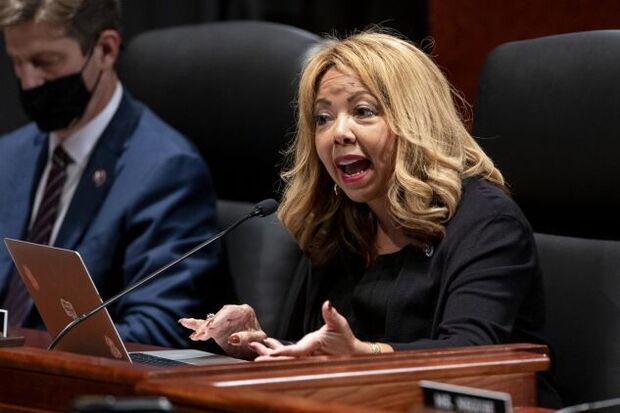 'The Variables Are Different'
Race is part of the reason Gwinnett County School Board Chair Everton Blair, who previously supported Bourdeaux, opted to back McBath, who is Black. Blair said Bourdeaux, who is White, is a good representative for her current district, but not necessarily the new one.
"Representation matters for the district you represent," he said. "The reality is the variables are different, the opportunities are different, the central conditions and questions behind what the community needs is different."
McBath is backed by several other elected officials in the area, including two state representatives.
Bourdeaux's ties are clear in more than a dozen local endorsements, including Nicole Love Hendrickson, the first Black chairwoman of the Gwinnett County Board of Commissioners, and Andrew Young, a former Atlanta mayor and congressman.
Beth Moore, a state representative from the area, said in an interview that it's "impossible to imagine anyone who can execute the duties of that job better than Carolyn Bourdeaux has."
"She has done everything to earn a second term," Moore added.
McBath, who also boasts endorsements from locals officials, said her decision to run in the new 7th can be traced back to a promise she made after her teenage son was shot and killed at a gas station by a stranger who thought his music was too loud.
"I made a promise to Jordan after he was murdered that I would do everything in my power to prevent our tragedy from reaching other families," she said in a statement to Bloomberg Government. "I intend to keep that promise by running for the newly created Democratic district in Georgia."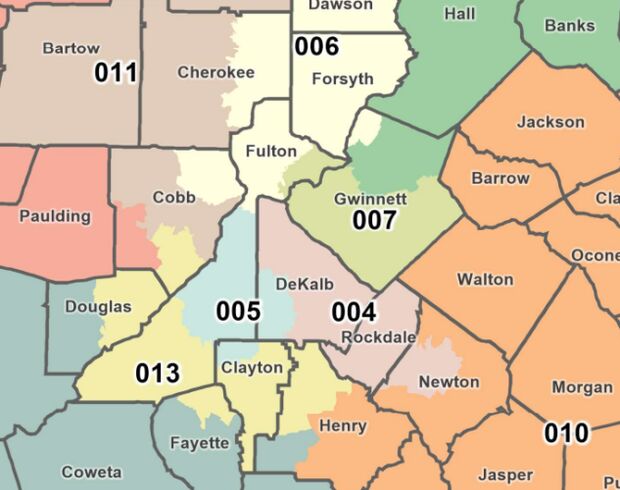 Same Politics, Different Vibe
The congresswomen have near-identical voting records. In the 117th Congress, both have largely kept to the party line—96% for Bourdeaux and 97% for McBath, according to a Bloomberg Government analysis. Both flew on Air Force One last week to accompany President Joe Biden to his speech in Atlanta advocating for voting rights legislation.
But McBath may have an opening to paint Bourdeaux as too moderate for the new heavily Democratic district.
Bourdeaux previously ran on "fiscal responsibility" and joined the centrist Blue Dog Coalition after her election. One of her highest-profile moments came when she and eight other House Democrats opposed moving forward on President Joe Biden's social policy and tax plan until the infrastructure bill was voted on. Bourdeaux voted for both bills, but multiple progressive groups ran ads against Bourdeaux in her district during the standoff.
"When you have two candidates who are alike on so many issues, you start to magnify the differences," said Charles Bullock, a political scientist at the University of Georgia.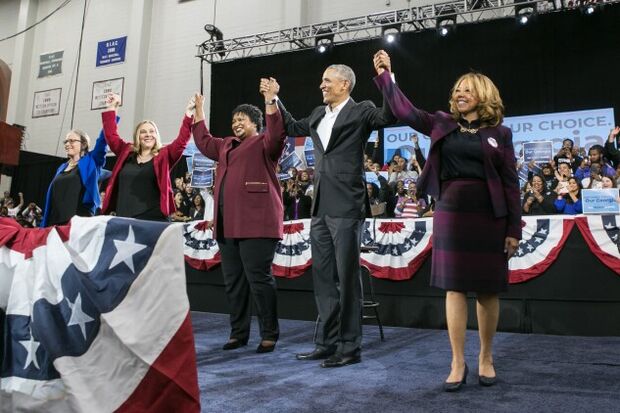 Blair, the county school board chair who's backing McBath, said liberal voters being added to the 7th may see aspects of the social spending and tax plan, such as assistance for childcare, as more important to their daily lives than roads and bridges.
Bourdeaux, who's also pushed to expand Medicaid in Georgia, said her actions working to get the infrastructure bill passed as quickly as possible are in line with the pragmatic views of Gwinnett County.
"The No. 1 barrier to economic development in this community is congestion," Bourdeaux said, noting she asked to be on the House Transportation and Infrastructure Committee. "I knew that was something this community very specifically needed. And that's how I plan to talk about it."
Another policy area of agreement that could nonetheless play a role in the race is gun control, given McBath's deeply personal connection and advocacy. Before being elected to Congress, McBath earned national attention sharing the story of her son's death and calling for increased restrictions.
Bourdeaux has also advocated for gun control, and both lawmakers were endorsed in the 2020 cycle by several major gun control groups including Everytown for Gun Safety Action Fund. Still, Blair said this is another decisive issue for him.
"Because it is a safe seat, we do need a stronger fighter," Blair said.
Everytown for Gun Safety advocates for universal background checks and other gun control measures. Michael Bloomberg is the majority owner of Bloomberg Government's parent company and serves as a member of Everytown's advisory board.
To contact the reporter on this story: Emily Wilkins in Washington at ewilkins@bgov.com
To contact the editor responsible for this story: Bennett Roth at broth@bgov.com