Political Pollsters Find People Stuck at Home Are Happy to Talk
Democratic pollster Celinda Lake is used to people hanging up on her after giving all manner of excuses. "'No, I'm running out the door.' 'No, I'm busy.' 'No, I have to grab the kids from school.'"
But in the social isolation of the Covid-19 pandemic, more people are taking her calls, even being chatty. Most importantly to Lake, they are completing her opinion surveys. That includes young voters and Latinos, two demographic groups that are normally difficult for pollsters to reach.
"We are seeing response rates higher than we've seen in many years,'' said Dan Judy, who polls for Republican candidates at North Star Opinion Research in Alexandria, Va.
Seven of the eight pollsters who spoke with Bloomberg Government reported a higher rate of people completing surveys either on the phone or online, making it faster and easier than usual for them to do their work. "People just have more time on their hands,'' said John Anzalone, whose Anzalone Research Inc., polls for Democratic presidential candidate Joe Biden's campaign.
A different question — which sparks conflicting answers — is whether that is making polls any more or less accurate.
Most pollsters set a number of completed interviews for their sample and numerical quotas for people of various demographic categories such as gender, race, region, or education level. Data purchased from compilers allows pollsters to know such information as the age of people they call, whether they own a home and if they are registered to vote, said Dick Bennett, who runs American Research Group in Manchester, N.H.
So if someone refuses to be interviewed or a number called is invalid, "the person who replaces them is just as representative,'' so ease of getting a complete sample is not a factor in its accuracy, Bennett said.
For those reasons, accuracy shouldn't be affected, "not if you are doing it right,'' Judy said. If the sample method is "giving everybody a chance in the population to participate, that's key,'' he said.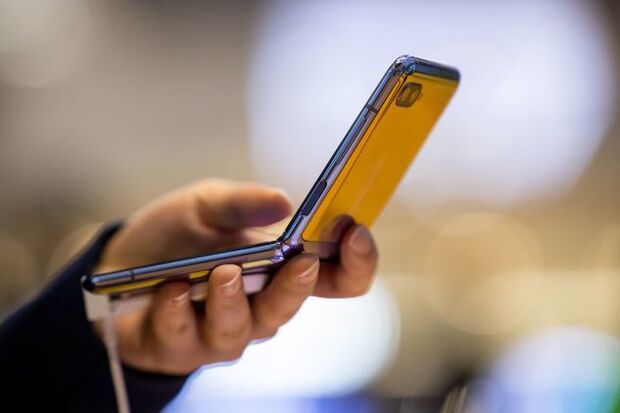 Still, as Bennett noted, pollsters can't know what answers would have been given by people who won't talk.
And in the current work-at-home environment, Democratic pollster Jill Normington has concerns that the demographics of people who are suddenly reachable because they're working remotely may skew toward those who have college degrees.
"Who can stay home and who cannot stay home has an impact on who responds to surveys in a way that is exacerbated during this time," she said.
Mobile Dialing
The response rate for polls has been in decline for years, as many people have discontinued their land lines to use only mobile phones, which are harder to reach.
To maximize results, pollsters have developed procedures, such as not calling on Friday nights, when people are usually out at restaurants or social engagements, or avoiding calling people on their mobile phones during the day when they're at work and distracted.
Now, many of those protocols are unnecessary, Judy said.
"Day-dialing cellphones is potentially something we could do," he said.
While sample sizes are still the same as before the virus, more people picking up the phone leads to diversity within the samples, Lake said. If a pollster wanted to ensure 30% of respondents were Latino, it's easier to get more gender and age diversity within that group with more people participating in polls.
"When more different kinds of people are answering the phones or online, that means you fill that quota with more variety of people and therefore are more representative," she said.
Even if sample sizes are the same as before, people who usually don't respond to polls are finally weighing in, both Normington and Lake said.
"If you are being diligent about your methodology, it increases the overall representativeness of your sample, and that is what you need from good accurate polling," Normington said.
'They Could Be Garbage'
The one way in which the coronavirus may upend pollsters' results is the definition of who is a likely voter. Their models don't account for the pandemic forcing a greater reliance on mail-in ballots in primaries, something that may be replicated in the November election.
"All of our likely voter models, they could be garbage," Normington said.
Judy said he plans to study past polls in Oregon, which conducts all-mail elections, "and see what's been successful and what hasn't."
Bennett wasn't happy contemplating the problem: "Why don't you put a gun to my head?"
To contact the reporters on this story: James Rowley in Washington at jrowley@bgov.com; Emily Wilkins in Washington at ewilkins@bgov.com
To contact the editors responsible for this story: Bernie Kohn at bkohn@bloomberglaw.com; Kyle Trygstad at ktrygstad@bgov.com