Police Funding and Public Safety Package Set for House Vote (1)
Majority Leader Steny Hoyer announced votes on four measures
Bills had been delayed because of divisions among Democrats
(Updates graphs throughout with additional details on bills and lawmaker quotes.)
House Democrats plan to vote on a package of policing and public safety bills as soon as Thursday, as leaders strive to bridge divisions within the party and present a law enforcement message before the November election.
Majority Leader Steny Hoyer (D-Md.) said that a police funding bill and three other public safety measures will head to the floor, after lawmakers reached a last-minute agreement following months of negotiation.
Lawmakers involved on the bill, including Congressional Black Caucus Chair Joyce Beatty (D-Ohio), Congressional Progressive Caucus Chair Pramila Jayapal (D-Wash.) and Rep. Josh Gottheimer (D-N.J.) agreed to the final package that included Gottheimer's bill (H.R. 6448) to fund smaller police departments along with additional accountability and oversight measures.
Beatty told reporters that some Democrats will still have reservations about the measure, but said the final product is "the best attempt in this big tent that we have to address making our communities safer."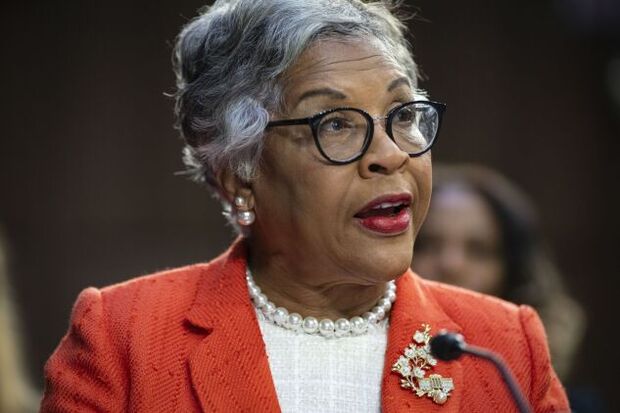 With a tough midterm election just more than a month away, party moderates, in particular, have been pressing for the legislative package to counter Republicans' campaign theme that Democrats are soft on crime. But progressives and civil rights groups had raised concerns that bills proposing additional police funding didn't include sufficient accountability measures.
The divisions were on display in late July when leaders scheduled a Rules Committee hearing to prepare the bills for the floor, but then canceled it when it became clear progressive lawmakers would sink the legislation.
This time, leaders were able to break the impasse by bringing progressives into the talks and scuttling one of the funding bills.
Smaller Police Departments
Gottheimer, one of the leaders of the moderate faction, accepted several changes to his bill, including narrowing which police departments could receive funding to those with 125 members or less, down from the original 200 or less. The bill would provide funding for recruiting officers and training them on de-escalation and domestic violence responses, according to a summary from Gottheimer's office.
All four bills will be voted on separately under a combined rule. In addition to the policing bill, the House will also vote on legislation (H.R. 4118) dealing with violence prevention, a measure (H.R. 8542) allowing mental health professionals to address emergencies, and a bill (H.R. 5768) to help police solve more investigations.
Jayapal said the policing bill has enough votes to pass, although she wasn't sure if Progressive Caucus members will support it. Jayapal said she anticipates more support for two other public safety bills in the package from Reps. Steven Horsford (D-Nev.) and Katie Porter (D-Calif.), two members of the Progressive Caucus who face challenging re-elections.
"It's not an easy vote because we haven't gotten real accountability," Jayapal told reporters.
Leaders are forgoing a bill (H.R. 6375) that was part of the July slate and would reauthorize a $1 billion program to hire and train more officers. One of that bill's sponsors, Rep. Abigail Spanberger (D-Va.), who also faces a competitive re-election, said she would still be supportive of the remaining package as it addresses the needs of police departments she represents.
"It's going to make a real impact," she said. "It's directly responsive to what I'm hearing in my district."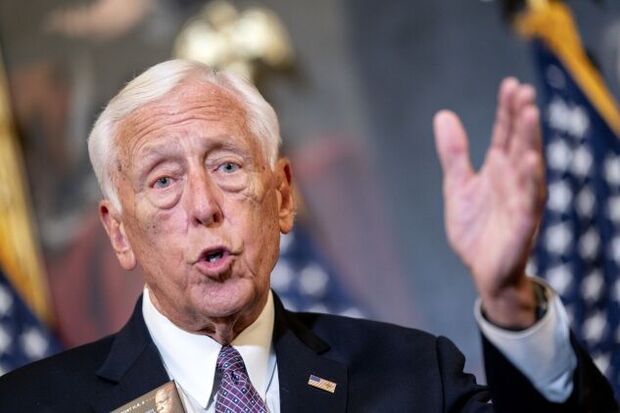 The small police department funding bill has a potential path to Biden's desk. In early August, senators unanimously passed legislation (S. 3860) that would establish a grant program for smaller police departments — the counterpart to H.R. 6448, although the two chambers bills have some differences. Gottheimer is working to reconcile the Senate-passed bill with his own, calling the differences minor. He spoke with the Senate bill's sponsor, Sen. Catherine Cortez Masto (D-Nev.), earlier on Wednesday.
Democratic candidates in competitive districts are eager to avoid a repeat of the 2020 election when Republicans were often effective in branding them with the "defund the police" slogan used by some progressive groups after the George Floyd killing in Minneapolis.
Rep. Marcy Kaptur (D-Ohio), who faces a tight race in a redrawn district, released an ad in July of a local sheriff touting the funding she'd bought to the district to hire 100 police officers.
Republicans have made crime one of their central issues on the campaign trail, although it hasn't gotten nearly as much attention as inflation and the economy. During a Sept. 1 speech in Scranton, Pa., Minority Leader Kevin McCarthy (R-Calif.) blamed Democrats for a rise in crime in major cities.
GOP Wields Crime in Attack Ads to Blunt Democrats' Abortion Edge
"Because of the extreme soft-on-crime policies of Joe Biden and the 'defund the police' Democratic Party, our communities haven't been this dangerous in decades," he said.
To contact the reporter on this story: Emily Wilkins in Washington at ewilkins@bgov.com
To contact the editor responsible for this story: Bennett Roth at broth@bgov.com