Polaris Pools Paused While GSA Nails Down Teaming Terms (1)
Revised past performance rules had been aimed at partnerships
Independent small bidders face intensified competition
(Updates throughout)
Bloomberg Government subscribers get the stories like this first. Act now and gain unlimited access to everything you need to grow your opportunities. Learn more.
The General Services Administration has temporarily paused the small business and women-owned small business solicitations for the government-wide Polaris contracts until further notice to address industry concerns over the evaluation of joint venture bids.
GSA ignited an industry firestorm two weeks ago in releasing revised language in the final solicitation documents that removed limitations on the number of past performance examples contributed by a large business partner on Polaris bids. Bloomberg Government estimates the work under Polaris contracts will eventually top $10 billion.
New amendments to the final requests for proposal indicate GSA will establish a new closing date for the proposal stage on the two pools. Two additional Polaris solicitations are planned for fiscal 2022: for HUBZone businesses and for service-disabled veteran-owned small businesses. There is $13 billion in related small business task orders expiring over the next 24 months
Responding to Uproar
Industry's negative feedback to the first two Polaris RFPs put GSA in a tough spot.
A pre-award bid protest with the Government Accountability Office on March 29 centered on small businesses' concerns that the revised language would have a negative impact on competition, as first reported by Fedscoop. GAO has set a July 7 date for that decision, about two months after the initially slated deadlines for the two Polaris bids.
"After receiving feedback related to the evaluation of joint ventures under Polaris, GSA is currently assessing whether any changes are necessary for the RFPs. While completing this assessment, GSA is temporarily pausing the RFPs until further notice," said the announcements for each the unrestricted small business pool and the women-owned small business pool. "Offerors are encouraged to pause proposal activities until this assessment is completed. During this pause, the opening of the Polaris Submission Portal is also on hold."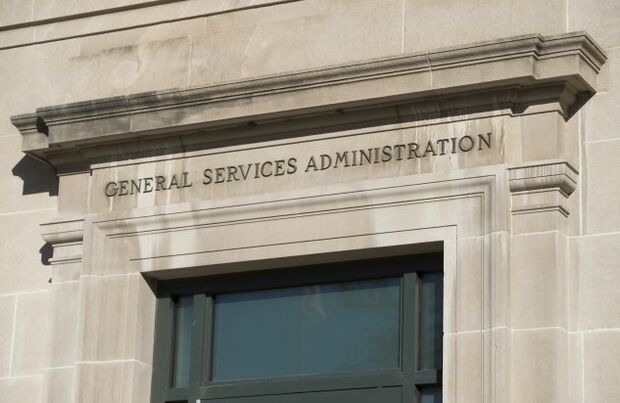 GSA announced that Polaris vehicles will be used to support President Joe Biden's Executive Order 13895 calling on federal agencies to support underserved and underrepresented communities through procurement. If GSA decides to stick with its expansive teaming language and promote partnering, there is concern over outcomes that favor links to large business experience on small-business set-aside contracts.
Teams Building
As a result of the revisions between the draft and final RFP stages, small companies bidding on the contracts were allowed to rely entirely on the contract portfolios of their large partners to maximize proposal evaluation scores.
The new proposal language suggested non-teamed small businesses would get squeezed out of contention for slots on the GSA's IT contract vehicle, and also put any winners of awards at a disadvantage competing for task orders. Those small businesses would effectively be up against multibillion-dollar companies' experience to win business on work for some of the largest IT small business set-asides in the coming years.
"We have heard from clients that they are re-considering bidding," procurement specialist John Shoraka, managing director of GovContractPros and a former Small Business Administration official, said earlier this week before the GSA pause. "Companies definitely feel that this changes the competitive landscape and they need to re-consider their competitive approach."
Competition Landscape
The number of SBA-qualified mentor-protégé teams indicates Polaris competition could be stiff. All Polaris teaming partners must be qualified under Polaris's primary NAICS code for computer systems design services, but the final RFP terms stated past performance examples could include work in any of five IT services NAICS markets.
Currently, the SBA lists 140 mentor-protégé teams under that primary NAICS code and 379 under all five Polaris NAICS markets. "I would argue a high percentage of these companies are going to bid," said Shoraka.
Available data for a key predecessor contract to Polaris, GSA's Alliant Small Business, show obligations of $9.7 billion with 68 Alliant Small Business vendors since 2009. Currently, 23 of these vendors, accounting for $2.7 billion, are classified as "other than small."
A pattern of growth from small to other-than-small business size while servicing Alliant Small Business orders could be appealing to potential Polaris bidders, but those Alliant Small Business incumbents also represent experienced competitors and possible teaming partners for competitors on the new vehicles.
Uncertain Future
Despite the pause undertaken by GSA, there is precedent on the large-partner role in teaming that could favor GSA's revised language in the final RFP.
Contract attorney Aron Beezley, head of Bradley's government contracts practice group, cited InfoPoint LLC's successful 2021 challenge to the Air Force's refusal to allow reliance on a bid partner's facilities clearance as one possible Polaris precedent. And Cy Alba, a partner and contracts attorney at PilieroMazza, thinks that small companies can rely on large company past performance "unless the RFP specifically restricts it."
GSA's delay of proposal due dates provides a longer runway for companies to complete a new mentor-protégé application with SBA, which takes about 105 days to process. But significant changes at this late stage could upend company planning and result in even more protests and longer delays.
To contact the reporter on this story: Paul Murphy in Washington at pmurphy@bloombergindustry.com
To contact the editors responsible for this story: Amanda H. Allen at aallen@bloombergindustry.com; Anna Yukhananov at ayukhananov@bloombergindustry.com; Heather Rothman at hrothman@bgov.com
Stay informed with more news like this – the intel you need to win new federal business – subscribe to Bloomberg Government today. Learn more.