Pentagon Shields Housing Money as Trump Hunts for Wall Funding
The Pentagon is busy consulting with lawmakers on its plans to pay for President Donald Trump's border wall, but at least one pot of money is off limits: military housing funds.
The pledge this week to protect money for maintenance, leasing and construction of housing at bases around the world sets aside $1.63 billion in the military construction budget, according to figures compiled by the House Appropriations Committee.
But the move could lead to other tough choices as military planners scour the account for $3.6 billion in unused money for the wall, which Trump is looking to build under a national emergency declaration..
Tapping housing money became a political non-starter and the Pentagon quickly agreed to the protect funding after base residents testified last week to the Senate Armed Services Committee amid reports of pest infestations, mold, and lead and asbestos exposure. Defense Department officials were conferring with lawmakers on the spending priorities at a meeting on Friday.
"We feel that there are some really pressing issues that need to be addressed now and the money should be used for that," said Kelly Hruska, government relations director at the National Military Family Association. The advocacy group helped expose the dire living conditions.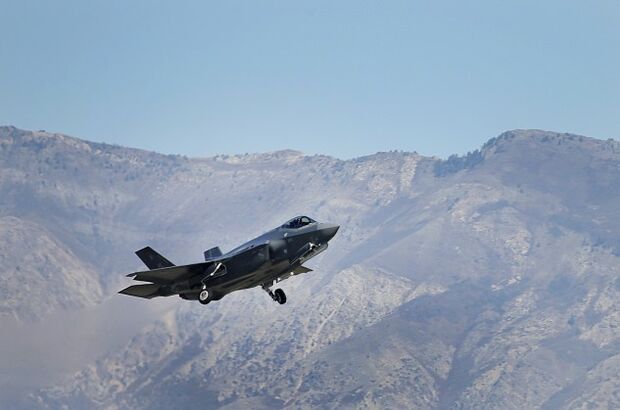 Military Construction Funds Eyed
The military construction budget appropriated by Congress is one of the three sources of money Trump ordered the Pentagon to use for border wall construction following his Feb. 15 declaration of a national emergency.
About $10 billion of the fiscal year 2019 funding has yet to be spent and could be shifted, with billions more also available from the past two budget cycles. Trump also identified $2.5 billion associated with a military counterdrug fund and $601 million from a treasury forfeiture fund.
Military construction money is the largest account but tapping into it carries risks. Walling off the housing money puts more pressure on scores of other construction projects, many directly related to military operations.
The Pentagon is left to decide what projects lose out.
"You can imagine the concern this generates," acting Defense Secretary Patrick Shanahan said about the process.
Concerns About F-35 Rollout
As an example of the high stakes, the available pool of money includes $488 million meant for construction to base up to 54 F-35 joint strike fighter jets at Eielson Air Force Base in Alaska.
The project has been years in the making and the Air Force, eager to roll out the new advanced fighters, has said it will increase U.S. combat power in the Pacific. The two new squadrons would expand the base population by about 50 percent.
Sens. Lisa Murkowski, who sits on the Senate Appropriations Committee, and Dan Sullivan, an Armed Services Committee member, both Alaska Republicans, have touted the basing of the fighters, saying it would create an economic boom for Fairbanks.
For now, the Air Force still plans to deploy the first F-35s to Eielson in the spring of 2020, a spokeswoman said, but Trump's emergency order injects doubt as the project nears the finish line. A loss of funding this year could be compounded by harsh Alaska winters.
"If we miss the construction season this summer, that would be a two-year delay for some of these projects," said Karina Borger, a spokeswoman for Murkowski.
Quality of Life Projects
The military construction budget is likely to be a minefield of similar projects spread across the states and overseas, each with its own constituency on Capitol Hill or in the military. Other examples include facilities for the Air Force's new KC-46A Pegasus tanker in Oklahoma —the home state of Senate Armed Services Chairman Jim Inhofe(R)—as well as facilities for F-35s in Florida and special operations in California.
So far, no criteria for targeting projects has been announced. The military is considering taking money from quality of life projects, such as changes and improvements to administrative offices, and from recapitalization programs, said two people with knowledge of the plans who asked not to be named because they haven't been announced officially.
The goal is to touch only money slated for existing hangars and not for new hangars, the people said.
Pentagon officials' huddle Friday with lawmakers included House Appropriations Committee staff to discuss Trump's emergency declaration and Shanahan's authority to move around funding for the border wall.
"Our intent is to brief Congress on the way forward and to give people not just a sense of the activities we're going to undertake, but the timing," Shanahan said.
With assistance from Roxana Tiron
To contact the reporter on this story: Travis Tritten at ttritten@bgov.com
To contact the editors responsible for this story: Paul Hendrie at phendrie@bgov.com; Robin Meszoly at rmeszoly@bgov.com