Pennsylvania Climate Plan Faces Uncertain Future after Election
No other fossil fuel producer is part of regional pact
Virginia's governor wants to withdraw from RGGI
Bloomberg Government subscribers get the stories like this first. Act now and gain unlimited access to everything you need to know. Learn more.
If Pennsylvania courts don't kill the state's participation in a regional cap-and-trade program, the November gubernatorial election could do it in.
Gov. Tom Wolf (D) directed Pennsylvania's Department of Environmental Protection to join the Regional Greenhouse Gas Initiative, over objections from the Republican-led legislature. Three lawsuits now challenge Wolf's plan in state courts, with hearings scheduled this month and in November.
The Republican running to succeed Wolf, who is term-limited, has said he'll immediately withdraw Pennsylvania from RGGI if elected Nov. 8. But the Democrat in the race hasn't expressed outright support for RGGI either.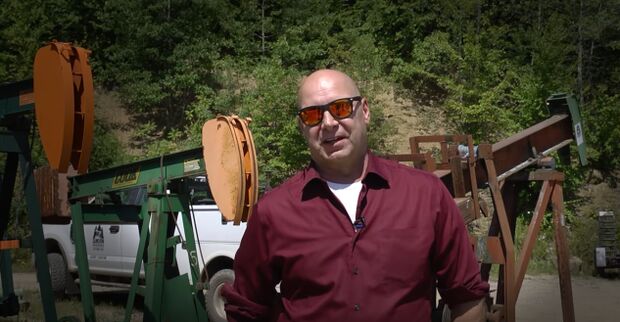 No other fossil fuel producer is part of RGGI. Pennsylvania is the country's second-largest natural gas producer, third-largest coal-producing state, and third-largest net supplier of total energy to other states, according to the US Energy Information Administration.
The Democratic nominee, state Attorney General Josh Shapiro, has said Pennsylvania must have a "comprehensive climate and energy policy." It should protect jobs and the planet and ensure "reliable, affordable, and clean power for the long term," he said in an emailed statement.
"As governor, I will implement an energy strategy which passes that test, and it's not clear to me that RGGI does. Ultimately, that is a determination I will make as governor, in close consultation with workers and affected communities," he said.
His Republican opponent, state Sen. Doug Mastriano, promises to ramp up Pennsylvania energy production and exports, if he's elected.
"It's time that we unleash the potential of energy in Pennsylvania," he said in an Aug. 8 campaign video that shows him speaking in front of oil rigs. "It's time to roll back the regulations, open up lands, and develop these resources without being infringed upon by so much over-taxation or fees from Harrisburg."
Climate Politics
Pennsylvania's next governor must work to address "chronic permitting delays and regulatory overreach that has held back job development, capital investment, expanded production, pipeline development, and utilization, and the continued evolution of natural gas as a valuable energy source and feedstock," David Callahan, president of the Marcellus Shale Coalition, said in an emailed statement.
Republican lawmakers have argued that Wolf's RGGI plan undermined their exclusive right to impose taxes and enter interstate compacts.
Mastriano has global aspirations for Pennsylvania's energy industry, envisioning the state as the lynchpin for safety and stability for the country's European allies. This year, he filed a bill to open new state lands for energy production, require legislative approval for new regulations for the natural gas and coal industries, and pull Pennsylvania out of RGGI.
Shapiro's energy strategy prioritizes economic growth and pledges to protect existing jobs while investing in new technologies and expanding renewable energy production.
Mastriano's energy policy is a "pretty conventional Republican point of view," but his perpetuation of 2020 election lies, insistence there shouldn't be any exceptions for abortion, and ties to the Christian nationalist movement could drive away some GOP voters, said Craig Snyder, political director of the group "Republicans For Shapiro."
Shapiro, like Wolf, would have to contend with a Republican-led legislature, Snyder said in an interview. "While he's not going to do any 'drill, baby, drill' type stuff, I think a lot of Republicans could look at Shapiro as being sort of acceptable on those issues," he said.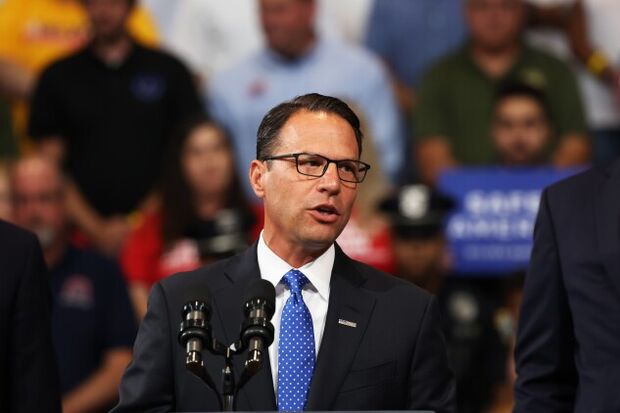 Mastriano would expect to have legislative support for his plans to roll back regulations or expedite permitting, said Sarah Hunt, CEO and president of the Joseph Rainey Center for Public Policy.
Having legislative support for climate policy is better than relying on executive action that could be overturned by a subsequent administration, as Pennsylvania's RGGI plan now faces, she said in an interview.
"The situation in Pennsylvania underscores the importance of legislators and representative democracy in addressing climate change and energy costs," Hunt said.
Shapiro has been endorsed by several environmental groups. Robert Routh, attorney and consultant with the Clean Air Action Fund, said he's optimistic Shapiro will see the benefits of keeping Pennsylvania in RGGI if he's elected.
"I would be very interested to know his thoughts on opportunities for cooperation because the way that the legislative majority has acted this session, and in past sessions since I've been following these issues, has been to slash and burn," he said, pointing to legislative proposals to outsource environmental permitting authority to private third parties or give lawmakers more authority over regulations.
RGGI Status
RGGI's member states include Connecticut, Delaware, Maine, Maryland, Massachusetts, New Hampshire, New Jersey, New York, Rhode Island, Vermont, and Virginia.
The states set an enforceable regional limit on the amount of carbon pollution that power plants may emit, and they collect millions of dollars from quarterly auctions in which power producers pay for carbon allowances they must hold for each ton of carbon emissions.
North Carolina took its first regulatory steps in 2021 to join RGGI. But in Virginia, Gov. Glenn Youngkin (R) is pushing to withdraw his state from the pact by the end of 2023, without any legislative action.
The Pennsylvania Supreme Court in August upheld a lower court's injunction temporarily stopping Pennsylvania from implementing, administering, or enforcing final rulemaking that would put the state into RGGI.
Wolf's administration has said joining RGGI would create 27,000 jobs and $1.9 billion in economic gains in Pennsylvania.
RGGI is better with Pennsylvania, but it doesn't need Pennsylvania to survive, said Jackson Morris, senior adviser to the NRDC Action Fund.
"It's not as if what happens in the Pennsylvania context will dictate whether or not RGGI is a good idea for the other 11 states going forward. That's a proven track record," Morris said.
But the scale of Pennsylvania's participation would dwarf the rest of the pact, he said.
"That's because there are so many power plants in Pennsylvania," Morris said.
Absent any comprehensive climate action from the federal government, RGGI is the best option currently available to reduce carbon emissions regionally, said Seth Blumsack, professor of energy and environmental economics at Penn State University.
"Even if you don't think it's perfect, Pennsylvania joining RGGI would do a lot of good things for improving the state's greenhouse gas emissions and improving the state's air quality," Blumsack said.
To contact the reporter on this story: Jennifer Kay in Miami at jkay@bloomberglaw.com
Stay informed with more news like this – from the largest team of reporters on Capitol Hill – subscribe to Bloomberg Government today. Learn more.