Pelosi-Backed Drug-Pricing Plan Targets High-Cost Medicines (2)
Government negotiations backed with the threat of heavy taxes on pharmaceutical companies would be used as leverage to bring down the cost of certain high-cost drugs that have little competition, under legislation House Speaker Nancy Pelosi unveiled Thursday.
The legislation, to be designated H.R. 3, would direct the secretary of health and human services to negotiate with drugmakers to lower the price of as many as 250 of the costliest brand-name drugs lacking generic or biosimiliar competitors on the market, according to an outline of the proposal distributed by the speaker's office.
"Americans shouldn't have to pay more than what people in other countries pay," House Majority Leader Steny Hoyer (D-Md.) said.
For 2017, the latest Medicare data that's available, that list of the costliest medicines would be topped by Celgene Corp.'s cancer drug Revlimid, Bristol-Myers Squibb Co.'s blood thinner Eliquis, Merck & Co.'s oral Januvia that helps control blood sugar in diabetics, and Sanofi's insulin medication Lantus Solostar. Ten drugs accounted for almost 17% of the Medicare drug benefit's entire $151 billion spent in 2017, according to agency data.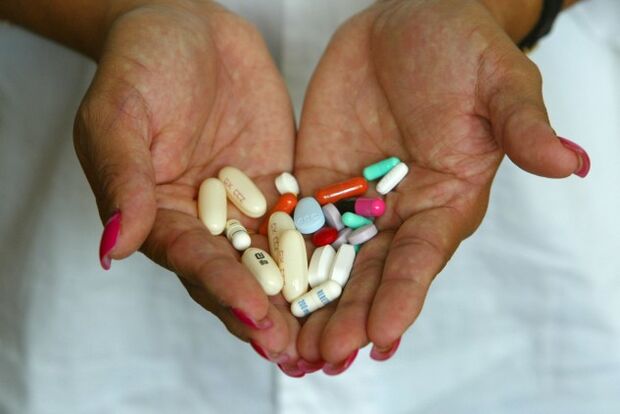 Also on that list from 2017, however, is Gilead Sciences Inc.'s anti-hepatitis C drug Harvoni, for which the company has licensed generics, and some forms of insulin made by only one manufacturer. Another outline specifically says insulin would be among the medicines subject to negotiation.
The savings to the government from reducing the cost of those drugs would be used to cap what elderly patients on Medicare pay for medicine each year at $2,000, less than envisioned in a Senate proposal aimed at lowering drug prices crafted by Sens. Charles Grassley (R-Iowa) and Ron Wyden (D-Ore.).
Pelosi (D-Calif.) said that aspect makes it better than the Grassley-Wyden proposal.
"It's better in many respects," she said.
Pelosi said she was courting Republican backing and the support of President Donald Trump for her bill.
"We do hope to have White House buy-in; that seems to be the root to getting any vote in the United States Senate," she said.
Republican leaders, however, were quick to slam the door shut on their support for Pelosi's plan.
House Majority Leader Kevin McCarthy (R-Calif.) dismissed the proposal as "just more socialism."
Rep. Greg Walden (R-Ore.) told reporters he doesn't think Trump would ever support such a bill, even though the president has been a vocal proponent of permitting Medicare to negotiate for lower drug prices.
"I don't see him supporting something that goes this far, to basically have a government takeover," said Walden, the ranking member on the House Energy and Commerce Committee.
The White House didn't provide a comment.
Pelosi should instead focus on legislation that already has bipartisan agreement, Republican Whip Steve Scalise (La.) said.
"If she was serious about lowering drug prices she would've built on the work that was already done by Republicans and Democrats," he said.
Rising Excise Tax
To ensure drugmakers come to the table to negotiate, Pelosi's proposal would levy a 65% excise tax on the manufacturer's annual gross sales that would grow by 10% each quarter the company fails to reduce their price until it reaches 95%, according to the outline.
The maximum fair price for the drug would be determined by weighing its costs in six countries: Australia, Canada, France, Germany, Japan, and the U.K..
The outline repeatedly mentions "protecting innovation" by allowing drugmakers to recoup their investments on new drugs and to put some of the savings generated from it into research at the National Institutes for Health.
With assistance from Cheryl Bolen
(Updates with Republican skepticism starting in 10th paragraph from end.)
To contact the reporter on this story: Alex Ruoff in Washington at aruoff@bgov.com
To contact the editors responsible for this story: Paul Hendrie at phendrie@bgov.com; Jonathan Nicholson at jnicholson@bgov.com; Robin Meszoly at rmeszoly@bgov.com