Palin's Bid for Congress Hinges on Voters Liking Her Second-Best
Palin urges voters to 'rank the red in November'
'People don't like her,' pollster says of ex-governor
Sarah Palin has a third shot at getting a job in Washington as she tries again to get to Congress.
The conservative firebrand's latest political attempt follows her defeat in a special US House election this summer and the dashing of her vice presidential hopes in 2008.
Palin (R) is in a rematch with Rep. Mary Peltola (D), who won the August special election to fill the remainder of the late Rep. Don Young's (R-Alaska) term.
Also again on the ballot will be Nick Begich, a Republican from a family of prominent Democrats, and Libertarian candidate Chris Bye.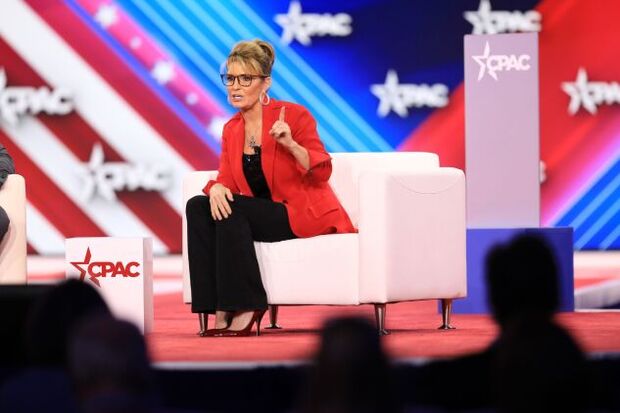 Hanging on to that at-large seat is crucial for Democrats as they face the possibility of losing their majority in the midterm elections.
Donald Trump bested Joe Biden in Alaska by 10.06 percentage points in 2020. The Cook Political Report with Amy Walter rates the race as a toss-up, while Sabato's Crystal Ball earlier this month ranked the contest as "lean Democratic."
Ranking Choices
Alaska candidates compete in an all-party primary for four spots on a general-election ballot. Voters then have the option to rank those candidates in order of preference, and can write in the name of a fifth candidate.
If no one garners a majority, ballots favoring the last-place candidate are recounted, with second-choice picks added in. That process repeats itself until one of the remaining candidates gets a majority.
In August, Peltola had the largest number of first-choice votes. Begich supporters preferred Palin over Peltola, but not enough to overcome Peltola's lead.
Alaska Special Election Upset Expands Democrats' House Majority
Palin in a statement at the time faulted "this new crazy, convoluted, confusing ranked-choice voting system" for elevating a Democrat.
But in the lead-up to the general election, Palin and Begich have embraced ranked choice by encouraging voters to list a Republican as their second choice.
"Gov. Palin has been urging supporters to Rank the Red in November," according to an emailed statement from her campaign.
"I've been telling folks, and the Republican Party here has been telling folks, the best chance we have of taking the seat back is for Alaskans to rank me first and put Sarah Palin second," Begich said in an interview.
Rob Richie, president and CEO of non-partisan election overhaul group FairVote, criticized Palin's previous antipathy toward ranked-choice voting. He said candidates should "play by the rules, embrace the rules, which Sarah Palin did not do."
An Alaska Survey Research poll conducted Sept. 25-27 found Palin trailing both Peltola and Begich, even after second choices were allocated. Respondents even gave Palin a slightly lower favorability rating (31-66%) than Biden (36-59%).
"The reason she didn't get enough votes is that people don't like her," said Ivan Moore, who conducted the survey. Moore said that sentiment dates back to Palin's decision to resign the governorship in 2009 before serving a full term.
Trump Endorsement
Palin in April secured the endorsement of Trump, who stumped for her in Anchorage in July and again in August — the same day the FBI executed a search warrant for federal documents at his Mar-a-Lago home.
His political action committee, Save America, also contributed to her campaign. Palin's donors also include billionaire Elizabeth Uihlein and pizza chain Papa John's founder John Schnatter. PACs created by Sen. Dan Sullivan (R-Alaska), the House Freedom Caucus, Sen. Rand Paul (R-Ky.), and former South Carolina Gov. Nikki Haley (R) also donated, according to Federal Election Commission filings.
Begich's support includes Alaska Republican Party Chair Ann Brown, who said the party is recommending voters rank Begich above Palin given his clearer path to victory based on the August results.
"If Governor Palin had been eliminated in the first round instead of Nick Begich, he would have beaten Mary Peltola by at least 4.5% of the vote," Brown wrote in an email.
Koch Group Turns Off TV as It Pushes Personal Campaign Approach
In her campaign messaging, Palin has seized on rising costs, especially gas prices, emphasizingher opposition to Biden administration energy policy. "We desperately need a 'red wave' in November to halt the radical Democrat agenda in its tracks and stop the bleeding," Palin said in an Oct. 12 response to the latest federal inflation report.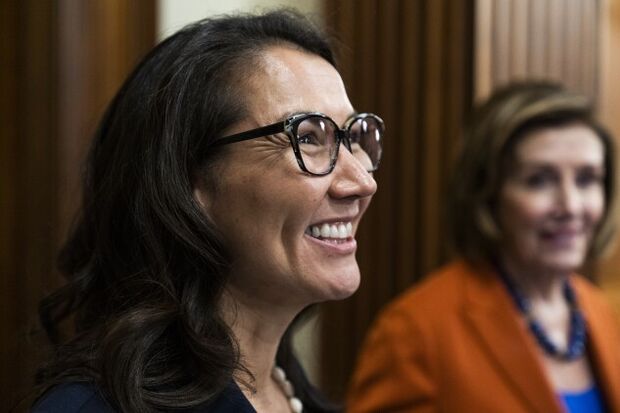 Peltola has raised about $3.7 million this cycle as of Sept. 30, over 60% of which she collected since Sept. 6, she disclosed to the FEC on Saturday. That's far more than the $1.4 million and $852,000 Palin and Begich respectively brought in, according to their latest reports.
That has allowed Peltola to dominate the advertising space since the special election, spending over $1 million on TV, radio, and digital ads touting her support for abortion rights and natural resource development, according to media tracking firm AdImact. Palin and Begich have spent about $13,000 each on radio advertising.
Begich said he plans to get back on the air before the election with a message focused more on inflation and other national economic issues, rather than on ads like he aired this summer attacking Palin's record.
Peltola, the first Native Alaskan elected to Congress, is campaigning on her ability to work across the aisle. She frequently invokes Young's memory and has hired his former chief of staff and scheduler to work in the same roles for her.
Other staffers previously worked for Sullivan, Rep. Thomas Massie (R-Ky.), and Palin when she served as governor.
Sen. Lisa Murkowski (R-Alaska) and Sullivan trekked across the Capitol to stand with Peltola during her first speech. Days later, the three lawmakers collaborated to urge the approval of a new oil project in Alaska and secure federal resources during the recovery from Typhoon Merbok.
"Every now and again, someone comes along who catches people's attention in a good way," Moore said of Peltola.
"And the irony, of course, is that 16 years ago, that was Sarah Palin," he said, referring to the 2006 gubernatorial race.
To contact the reporter on this story: Zach C. Cohen in Washington at zcohen@bloombergindustry.com
To contact the editors responsible for this story: Bennett Roth at broth@bgov.com; Katherine Rizzo at krizzo@bgov.com