Overstuffed Campaigns End Election With Plenty of Cash Leftovers
Unspent campaign funds could be saved to mount future races
GOP victors also sitting on large amount of unused funds
Democratic Senate candidates who enjoyed unprecedented fundraising but fell short of winning ended the election with substantial unspent campaign cash, according to reports filed Thursday with the Federal Election Commission. So did some of the Republican senators who prevailed.
Topping the list was Sara Gideon, the Maine Democrat who outraised Republican Sen. Susan Collins by more than 2-to-1 — $75.6 million to $35.4 million — but lost by almost 9 percentage points. As of Nov. 23, she had $14.8 million on hand.
Party strategists say the money raised wasn't wasted, and the leftover funds can be plowed into future races. That should be plenty for Gideon to kick off another federal campaign one day, and she announced Friday her campaign was even giving a total of $350,000 to two Maine charities to help residents deal with the pandemic and other problems.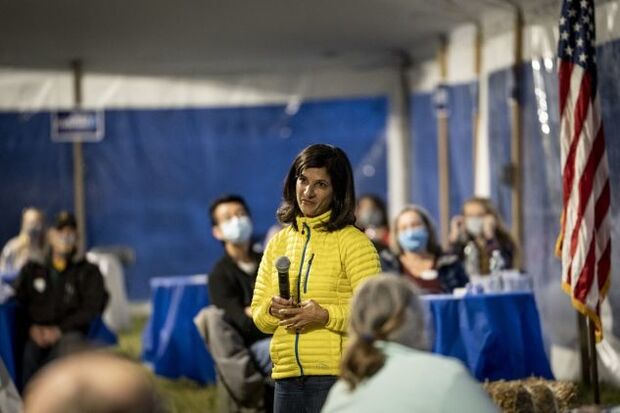 Democrats were aided by small-dollar fundraising through the internet platform ActBlue, which processed $4.8 billion in donations for this year's elections. ActBlue said Thursday it collected more in this election cycle than its previous 14-year total, with nearly 15 million donors giving an average of $38 to 22,000 Democratic candidates and organizations.
The money helped Joe Biden win the presidency and will "lay the groundwork for more organizing in the years to come," ActBlue executive director Erin Hill said.
In Kentucky, Amy McGrath (D) had $3.7 million left after raising $96.2 million for her challenge to Senate Majority Leader Mitch McConnell, who raised $66.3 million and had $10.5 million still in the bank. And in South Carolina, Jaime Harrison (D) spent nearly all of the $132 million he raised, but still had $840,000 on hand. He was handily defeated by Sen. Lindsey Graham (R) who raised $109 million, with $10.2 million left over.
On the Republican side, John James (R) in Michigan lost a second straight Senate campaign, this time against Sen. Gary Peters (D), but still has $2.5 million should he opt to run again.
Democrats said their fundraising advantage helped prevent Republicans from mounting a stronger defense of the two Senate seats the GOP lost in Arizona and Colorado. The party also forced runoffs for two Republican-held seats in Georgia, where control of the Senate will be decided on Jan. 5.
Democratic gains were limited in the Senate and nonexistent in the House because 2020 was a presidential election year and few voters were willing to split their tickets, said Travis Ridout, a professor of government at Washington State University who studies campaigns. The problem for Democrats was "a lot of the most competitive seats were in pink territory — those districts that leaned Republican in the presidential race," Ridout said in an email.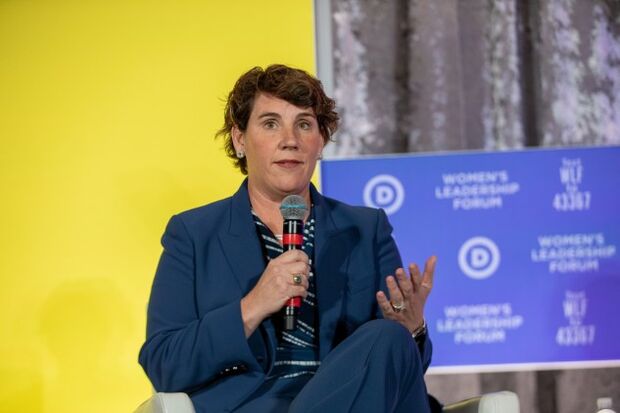 2022 Elections
Sen. Mark Kelly (D-Ariz.), who was sworn in this week, raised just under $100 million to win a special election over appointed Sen. Martha McSally. He starts his immediate campaign to win a full six-year term in 2022 with nearly $2 million.
Other candidates will be lining up soon for the next round of Senate elections, including open-seat races in Pennsylvania and North Carolina. Rep. Conor Lamb (D-Pa.), a possible contender for the seat being vacated by Sen. Pat Toomey (R-Pa.), had over $860,000 in campaign cash left after winning re-election this year.
Another competitive race may shape up in Wisconsin, where Rep. Ron Kind (D) has been mentioned as a possible challenger to Sen. Ron Johnson (R). Kind had nearly $1 million left on Nov. 23, while Johnson had $445,000 as of Sept. 30, according to the most recent report he was required to file.
In North Carolina, Rep. Mark Walker (R), who didn't seek re-election this year and announced his campaign this week to succeed retiring Sen. Richard Burr (R), had over $570,000 in his House campaign account as of Sept. 30.
To contact the reporter on this story: Kenneth P. Doyle in Washington at kdoyle@bgov.com
To contact the editors responsible for this story: Bennett Roth at broth@bgov.com; Kyle Trygstad at ktrygstad@bgov.com