Ocasio-Cortez Steps Up for Scandal-Marred Challenger to Chairman
Ways and Means head Richard Neal faces Holyoke Mayor
Alex Morse denied any misconduct with college students
A Massachusetts mayor looking to brush off an eleventh-hour controversy over his relationships with college students and take down a powerful House chairman in a primary next week received a shot in the arm Tuesday with the support of Rep. Alexandria Ocasio-Cortez.
The endorsement, made through the Ocasio-Cortez-affiliated Courage to Change PAC, provided an influential stamp of approval for 31-year-old Holyoke Mayor Alex Morse's closing argument that it's time for new leadership in Washington and that voters shouldn't fear the loss of clout that would accompany the defeat of Ways and Means Chairman Richard Neal, 71.
"If you send me to Congress, we won't be losing power, we'll be gaining power," Morse says in a TV ad. "Because I'll take you to Washington with me."
A race overshadowed by the state's other generational Democratic primary on Sept. 1— Rep. Joe Kennedy III taking on Sen. Ed Markey — burst to the forefront in early August when the College Democrats of Massachusetts accused Morse in a letter of "dangerous and inappropriate" behavior by having "sexual contact" with University of Massachusetts Amherst students before and during his congressional campaign. In a statement to the student newspaper, Morse denied the allegations and said any relationships he had were consensual, but he also noted he needs "to be cognizant of my position of power."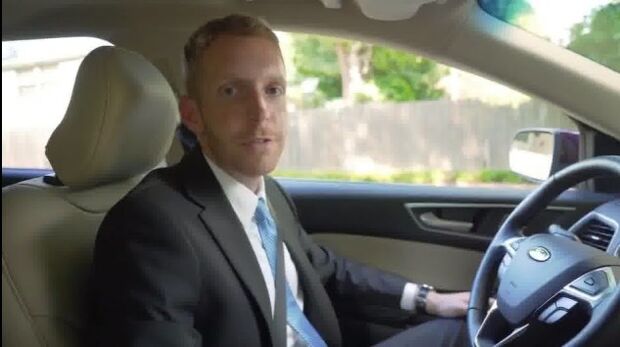 'Political Smear'
Following a report by The Intercept of private chats by members of the student party organization, Morse and his supporters claimed that the Neal campaign or the state party were involved in releasing the allegations. The Massachusetts Democratic State Committee then called for an independent investigation into the party's involvement, though not until after the primary is over.
Morse said at an Aug. 18 debate that the allegations were a "backroom-coordinated political smear." He reiterated that in an interview with Bloomberg Government.
"It was designed to upend this campaign. It was designed to damage this campaign and prop up Congressman Neal," Morse said in the interview. "It goes to the height of the Massachusetts Democratic Party. This is exactly what turns people away from politics."
Morse, who is gay, has said he won't apologize for his personal life. "I won't apologize for being gay and using gay dating apps and going on dates with other adult men," he said in an interview with BuzzFeed News.
Neal said in an emailed statement that accusations that he or anyone from his campaign were connected to the release of the allegations are "flat wrong."
"As we have previously said, the College Democrats independently came forward," Kate Norton, a Neal campaign spokeswoman, said in an emailed statement. "The students named in ensuing news stories have no involvement with the Neal campaign and have never been employed by Richie or his campaign."
Inspired by Midterms
Political observers in the state say Neal came prepared and that a roller coaster of a scandal that rocked the final weeks of the race likely made Morse's already difficult quest to unseat the 16-term incumbent a steeper climb.
Peter Ubertaccio, a political science professor at Stonehill College in Massachusetts, said Neal responds to and reflects the 1st District in ways that other incumbents who lost their primaries to younger and more progressive candidates this year and in 2018 haven't.
"It's certainly a moment where a lot of long-term Democratic incumbents are having to look in the rearview mirror," Ubertaccio said. But he added that Morse's challenge to Neal is "not quite at the same caliber" as Ocasio-Cortez's (D-N.Y.) primary win against Joe Crowley.
Still, the past few weeks shook up the race and invited more attention to the state's westernmost district.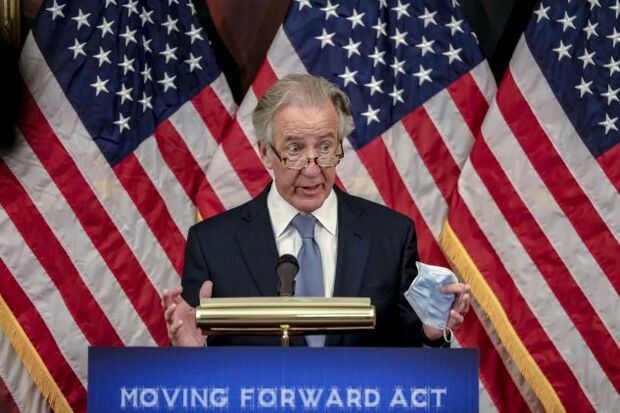 Ubertaccio said Morse's political corruption accusations strengthen his message of "running against the system" and have increased Morse's name recognition, though it's unclear if that's in a positive or negative light. In ads, Morse and Justice Democrats have criticized Neal for taking corporate PAC money, and Morse said in one ad he is running to "change how Washington works."
Morse is backed by the Sunrise Movement and Justice Democrats, groups that have supported progressive challengers.
Morse said watching progressive candidates defeat longtime incumbents in 2018 was part of his inspiration to run, and he has been disappointed with Neal's performance in Congress, saying he falls on the "wrong side" of issues such as climate change and the influence of money in politics.
"Congressman Neal has power as Chair of the Ways and Means Committee," Morse said, "but he's not using his power to help the people here in the district."
Powerful Incumbent
Michael Goldman, a Democratic consultant in the state, said this is the first time since Neal was elected that many have started to pay attention to the 1st District race again.
Goldman said there's a question now if Rep. Ayanna Pressley's (D-Mass.) win over Michael Capuano two years ago demonstrates a "fundamental shift" in Massachusetts politics that favors more progressive candidates. However, Neal is a strong incumbent as one of the most powerful Democrats in the House and has delivered for the district, he said.
"He's not going to take anything for granted," Goldman said. "Even if there hadn't been an Ayanna Pressley upset, Richie Neal is going to take this race seriously. He was not going to be caught flat."
Neal has run ads touting how he's used his chairmanship "for good" and still comes back to the district. Two PACs — the Democratic Majority for Israel and American Working Families — have attacked Morse's attendance at Holyoke School Committee meetings. As mayor, Morse serves as chair of the school committee.
Neal also has a significant fundraising advantage. He outspent Morse, $4.5 million to $1 million, as of Aug. 12. Morse's campaign said the week after the allegations were made was their best fundraising week, taking in $257,000 of the total $476,000 raised during the pre-primary period between July 1 and Aug. 12.
Ubertaccio said that while Morse may gain more name recognition from the attention around the allegations, he doesn't think primary voters are dissatisfied with Neal. The late primary also gives Neal an advantage, Ubertaccio said, after watching eight other incumbents toppled in primaries.
"It was always going to be an uphill battle for (Morse)," Ubertaccio said. "You can imagine upsets in these moments, but my sense is that Neal is still in a strong position."
To contact the reporter on this story: Samantha Handler in Washington at shandler@bloombergindustry.com
To contact the editors responsible for this story: Kyle Trygstad at ktrygstad@bgov.com; Bennett Roth at broth@bgov.com