Ocasio-Cortez, Progressives See Censorship in Bid to Ban TikTok
Some members using social media platform to educate voters
Congressional leaders have attacked TikTok for ties to Beijing
Bloomberg Government subscribers get the stories like this first. Act now and gain unlimited access to everything you need to know. Learn more.
House progressives are pushing back on efforts to ban TikTok, with some even taking to the popular social media app best known for teenage dance challenges and comedy sketches to keep viewers apprised about the latest moves on Capitol Hill.
The lawmakers are responding to bipartisan efforts to restrict use of the platform because of national security concerns related to its ties to the Chinese government. Lawmakers in both parties and chambers have introduced several bills that would ban the app in the US, and congressional leaders have vowed to take action.
Yet a growing number of lawmakers are speaking out against a ban, warning about the dangers of censorship and the need to focus on broader regulation.
"The solution here is not to ban an individual company," said Rep. Alexandria Ocasio-Cortez (D-N.Y.), an outspoken progressive, said in a TikTok video. She said Congress needs to find ways "to actually protect Americans from this kind of egregious data harvesting that companies can do without your significant ability to say no."
Ocasio-Cortez, who is one of the most-followed lawmakers on social media such as Facebook, made her official debut as lawmaker on TikTok last Friday with a video in which she said banning the app would be "unprecedented."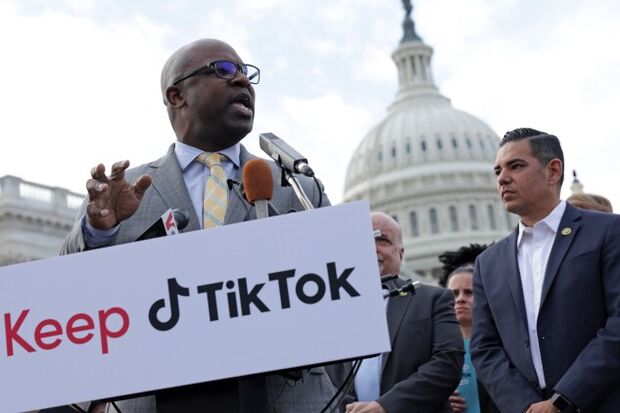 Other lawmakers, including Reps. Jamaal Bowman (D-N.Y.), Mark Pocan (D-Wis.) and Robert Garcia (D-Calif.) are also defending the app. They are among a handful of lawmakers with public TikTok accounts, posting a mix of memes and speeches where they address their TikTok followers with explainers on the latest Capitol Hill happenings.
In one, Bowman shaves the back of his head before walking into a congressional hearing.
"Gotta keep the baldies tight son!" he tells the camera.
He said he is hoping legislation being drafted will be broader and include social media platforms like Meta and Twitter.
"I hope this begins conversations around comprehensive reform, which is what I think is needed," he said.
Rep. Ilhan Omar (D-Minn.), another progressive who opposes the TikTok ban, this week called security concerns "legitimate" in a statement, but added that prohibition "will not solve those problems" and called on Congress to avoid censorship.
Security Concerns
The lawmakers comments came as the House Energy and Commerce Committee held a hearing last week in which TikTok CEO Shou Zi Chew fielded pointed questions from Republicans and Democrats about whether the Chinese Communist Party could access U.S. user's data as well as lack of safety protections around children and teens who used the app.
Five Key Moments From TikTok CEO's Combative Hearing in Congress
TikTok, ByteDance China Links Spurring Review of US Visa Screens
US Regulators Warn on Data Security as Lawmakers Grill TikTok
How TikTok Became a US-China National Security Issue: QuickTake
With scrutiny over TikTok increasing, the app's parent company, ByteDance, has ramped up its advocacy efforts in Washington, spending $5.3 million in lobbying in 2022. The amount was not only a record for the company, but also made ByteDance the fourth largest Internet company in federal lobbying, according to Open Secrets, a watchdog group which tracks campaign and lobbying spending.
The 109-member Congressional Progressive Caucus has not taken a formal position on a TikTok ban as members are "all over the place" said caucus Chair Pramila Jayapal (D-Wash.) She said Congress's focus should be wider than just TikTok.
"We need to put it in the context of all social media companies," she said. "I do think TikTok has additional challenges to privacy because of its ownership, and that certainly has to be taken into consideration. But I think it's about regulation of the entire social media."
Lawmakers, such as Bowman, say TikTok has enabled them to reach younger constituents who might not ordinarily be paying attention to the daily workings of Congress.
.
Freshman Rep. Jeff Jackson (D-N.C.) has stood out on the app for his explainers of what's going on in Congress. His video on the failure of Silicon Valley Bank, which he filmed in a hoodie at 2 a.m., got more than 26 million views.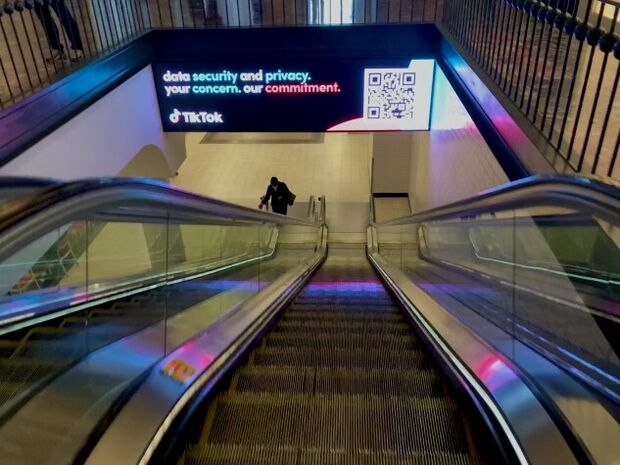 Others in the Democratic caucus have been reluctant to criticize those who oppose the ban even if they may not hold similar views.
House Democratic Caucus Chair Pete Aguilar (D-Calif.) said having a debate over TikTok was "healthy, it's great." He told reporters that all options including a TikTok ban are "on the table."
Rep. Angie Craig (D-Minn.), a member of the Energy and Commerce Committee, slammed Chew last week during the TikTok hearing on questions about the privacy of users information and how the app was keeping kids safe.
But Craig said this week her constituents enjoy the app and she agrees with Bowman and others that a wider swath of social media companies need more regulation to protect users' privacy.
"We need to take a look at privacy laws and also how they're especially keeping children safe," she said. "But I do think TikTok has a special unique quality of being owned by a Chinese company. And my fear is that the [Chinese government] is collecting information on Americans. So those are two very different issues."
Rep. Gregory Meeks (D-N.Y.), the top Democrat on the House Foreign Affairs Committee, said he has not spoken with his colleagues who use TikTok yet. He said next steps, such as a potential national security briefing on the app, should wait until the Committee on Foreign Investment in the United States had finished its review of the app.
"We should make sure that we get a complete assessment," Meeks said. "To do something else would be premature."
To contact the reporter on this story: Emily Wilkins in Washington at ewilkins@bgov.com
To contact the editors responsible for this story: Bennett Roth at broth@bgov.com; George Cahlink at gcahlink@bloombergindustry.com
Stay informed with more news like this – from the largest team of reporters on Capitol Hill – subscribe to Bloomberg Government today. Learn more.