NFL Fears 'Nefarious' Drones, Seeks Law to Thwart Stadium Risks
Agencies' power to take down drones expires in October
Unauthorized drone sightings rise around events, airports
Bloomberg Government subscribers get the stories like this first. Act now and gain unlimited access to everything you need to know. Learn more.
The NFL's head of security is keeping an eye on the sky as America's most popular spectator sport kicks off its season in stadiums across the country.
"I'm concerned about the nefarious actor, quite honestly," Chief Security Officer Cathy Lanier said, discussing unauthorized drones flying around National Football League games. A malicious operator could cause "catastrophic outcomes," she said.
Last season, the NFL counted some 1,400 incursions by drones during flight restrictions over and around stadiums. Drones have also inconvenienced, and sometimes menaced, Major League Baseball and other pro and college sports.
Potential threats can range from an accidental drone crash to a mass attack.
Local officials who protect most games lack legal authority to take down dangerous drones. Federal officials who guard the biggest events have power to intercept drones — usually by hacking into their controls or jamming communication signals — but it's set to expire Oct. 5.
The Biden administration wants Congress to step in before the authority lapses with a bill that would expand federal counterdrone power and extend some drone-fighting authority to local law enforcement. But privacy and civil liberties advocates have concerns, and the bill's fate remains to be seen.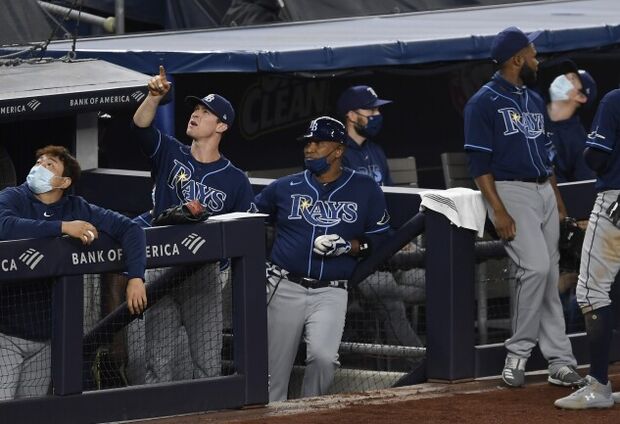 'Matter of Time'
The NFL 2022 season begins Thursday night when the defending champion Los Angeles Rams host the Buffalo Bills at 70,000-seat SoFi Stadium in Inglewood, Calif., followed by a full slate of games Sunday and Monday.
Under federal law, drones can't fly within three miles of a stadium during a major sporting event, which applies to the NFL, MLB, NCAA Division 1 football, and NASCAR Sprint Cup, Indy Car, and Champ Series races, a Federal Aviation Administration spokesperson said. Violations can result in civil penalties up to $37,377 and potential criminal prosecution.
But the restrictions are limited—they begin only an hour before an event starts and lapse an hour after it ends. Gates for big events can open hours early, and thousands of fans tailgate outside NFL stadiums before and after games, said Mike McCormick, legal counsel at the Stadium Managers Association.
"The attitude of most of the stadium personnel that I have talked to over the years is it's just a matter of time before something goes wrong," McCormick said.
While federal restrictions apply at all NFL stadiums, they only cover stadiums that seat 30,000 or more fans. That leaves out minor league baseball stadiums and many other big events across the country.
Drone use, meanwhile, is growing, with 860,000 registered in the US today. The US could have more than 2.6 million drones by 2025, according to the FAA.
Last year saw the highest number of unauthorized drone sightings reported to the FAA, with 2,595 filed from pilots, law enforcement, and citizens. The data just includes what eagle-eyed watchers report, often around planes and airports.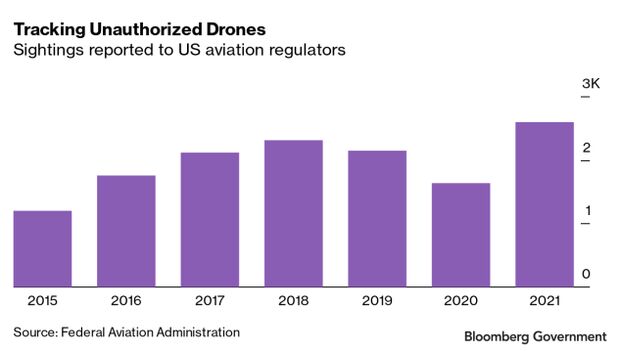 Drones have been used to conduct illegal surveillance, smuggle goods across the border, and deliver contraband to prisons. They've also endangered passenger aircraft. One drone crashed into a Black Hawk helicopter patrolling a temporary no-fly zone around New York City in 2017. Others have flown over airports, halting take-offs and landings.
TSA to Receive Power to Intercept Drones in Bipartisan Bill
'Security Umbrella'
The NFL, MLB, NCAA, and NASCAR have urged lawmakers to move quickly on counterdrone legislation to help the leagues manage a spate of threats.
In 2017, a drone dropped leaflets on NFL fans in California attending the San Francisco 49ers vs. Seattle Seahawks game at Levi's Stadium in Santa Clara, and the Oakland Raiders vs. Denver Broncos contest at Oakland-Alameda County Stadium. An illegal flight over Target Field in Minneapolis stalled an MLB game between the Minnesota Twins and Pittsburgh Pirates for nine minutes in 2020, one of several incursions over MLB stadiums.
The White House's proposal would provide drone-fighting authorities to 60 state, local, tribal, or territorial law enforcement agencies over five years.
It would expand the "security umbrella" against illegal drone use and help deter bad actors and nonmalicious operators alike, said Steve Karoly, a former Transportation Security Administration official who's now executive vice president at K2 Security Screening Group.
A Senate committee in August advanced a bill (S. 4687) similar to the White House's proposal.
But privacy advocates and some lawmakers worry it could be too intrusive. Sen. Alex Padilla (D-Calif.), during a hearing this summer, questioned why the proposal didn't include a sunset clause that would force lawmakers to revisit the scope of counterdrone authorities in the future.
The bill would give local law enforcement "a lot of authority to define the threats and grants them a lot of authority in terms of how they react to that perceived threat," said Electronic Privacy Information Center senior counsel Jeramie Scott. "On the flip side, there's not a lot of meaningful oversight."
Evolving Threats
Several federal agencies have counterdrone authorities and use them to secure high-profile events, including the Super Bowl. But under current law state and local law enforcement are powerless to take down a suspicious drone flying over a game.
Local officials lack the authority to intercept drones because "accidental misuse could cause as much damage as a hostile drone," the Justice Department said in a 2020 report.
D.C. Airport Incident Exposes Gaps in Counter-Drone Authorities
Lanier, who was police chief in Washington, D.C., for nearly a decade before joining the NFL, spent years worrying about potential threats to the many large gatherings that take place in the nation's capital.
"The frustration is twofold: keeping pace with the technology so that we have the technology to counter the threats as they evolve, but also having the legislation to support our ability to keep pace with that threat," she said.
Some venues have installed detection technology. The Maryland Stadium Authority last year brought in drone detection company Aerial Armor and now has an antenna that can identify the location of a drone and its operator.
Within a month it was able to locate two recreational operators who flew unauthorized drones over a ballpark, said Vernon Conaway, vice president of public safety and security at Maryland Stadium Authority, which covers sites used by the MLB's Baltimore Orioles and the NFL's Baltimore Ravens.
Current tools work well for managing hobbyist pilots but are "less effective against addressing the credible drone threats where the pilot is a bad actor or is trying to evade law enforcement and security," Conaway said.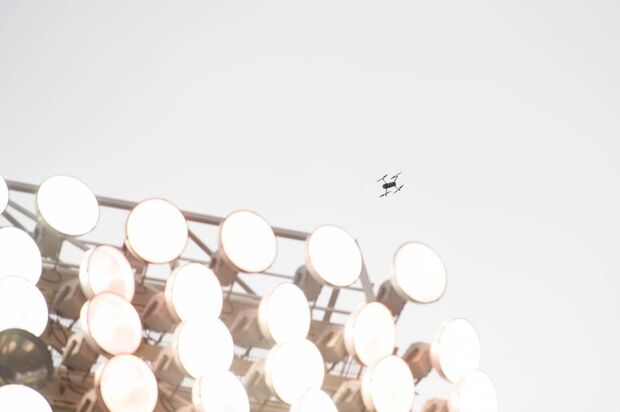 'Movie Plot Scenarios'
The legislation under consideration would effectively exempt officials who take down dangerous drones from provisions of the Wiretap Act and the Aircraft Sabotage Act. Critics say the waivers are overly broad in light of the relatively early stages of drone and counterdrone technology.
"It's not really good policy to provide blanket authority to the government for a technology that we don't know how it's going to be used," EPIC's Scott said. "That just sets you up for abuse down the road."
American Civil Liberties Union senior policy analyst Jay Stanley acknowledged that drones can present threats and Congress may need to update laws accordingly, but he argued that legislation backers are warning of dire "movie plot scenarios" that may or may not reflect reality.
Local authorities could abuse counterdrone authorities to stymie legitimate newsgathering and other legal activities, Stanley said.
Congress should evaluate the actual current risks from drones, narrow who's empowered to act, and include a sunset clause that requires lawmakers to revisit that analysis over time and ensure the authorities granted to law enforcement align with the level of risk, he said.
Several groups, including the ACLU, say administration officials didn't consult with them until after the legislative proposal was drafted. With the proposal already advancing in the Senate, they're lobbying House lawmakers — who are working on their own version — to incorporate more guardrails.
TSA Starts Drone-Tracking Test at LA Airport Amid Growing Threat
Administration officials say they're eager to get the balance right and think they've done so by proposing a small-scale pilot program rather than sweeping new authorities for every local police department.
"It's ambitious in vision while calibrated in scale, and there's a number of pretty tough gates they would have to pass through to qualify," Josh Geltzer, an adviser on the White House's National Security Council, said of the law enforcement agencies that would participate in the pilot.
Scaling back the proposed expansion of counterdrone authorities to manage some apprehension on Capitol Hill would be unfortunate, he added, "because the country needs to get state and local entities more in the game in addressing drone-related threats, as this pilot program would take a major step forward in doing."
Consequences 'Far Beyond Us'
The NFL's Lanier said the program would operate like existing partnerships between the federal government and state and local agencies, including the Joint Terrorism Task Forces the FBI runs with specially trained local officers.
"The federal authorities that currently have this authority just don't have the bandwidth to cover all the mass gatherings," she said.
Disagreements on the proper scope of the legislation may result in divergent approaches in the House and Senate. That complicates the path to passage as the Oct. 5 expiration date looms for existing federal authorities.
Ken Edmonds, vice president of government affairs for the NFL, said the league is pressing House lawmakers on the issue and hopes Congress "takes appropriate action to, at the very least, extend existing authorities."
"The consequences go far beyond us," Lanier said of the impending deadline. "If this prior legislation does sunset in October—and those authorities that are there—I got problems come February for the Super Bowl."
To contact the reporters on this story: Ellen M. Gilmer in Washington at egilmer@bloombergindustry.com; Lillianna Byington in Washington at lbyington@bloombergindustry.com
To contact the editors responsible for this story: Gregory Henderson at ghenderson@bloombergindustry.com; Sarah Babbage at sbabbage@bgov.com
Stay informed with more news like this – from the largest team of reporters on Capitol Hill – subscribe to Bloomberg Government today. Learn more.