New York 'Anarchist Jurisdiction' Label Sticks So Far With Biden
Agencies to weigh label in deciding grant winners, per notice
NYC, Seattle, Portland lawsuit challenging marker unresolved
New York City, Seattle and Portland are among cities that may still be cut out of eligibility for federal grants under former President Donald Trump's vow to punish them for protest-related violence, even with a new president in the White House.
At least two federal grant announcements published since Biden took office include a reference to the previous administration's "anarchist jurisdictions" label. Those two instances amount to one more than during the Trump administration, according to a Bloomberg Government analysis. The Trump administration crafted the marker last year to punish cities that saw large-scale demonstrations against police brutality beginning in May.
The Department of Veterans Affairs said in a Monday ad seeking proposals for equipment to assist veterans with disabilities that it would weigh a city's designation as an "anarchist jurisdiction" when reviewing applications. A Maritime Administration posting, published Jan. 22, includes the same criteria for funding small shipyard projects.
White House press secretary Jen Psaki didn't specifically address whether the Biden administration will overturn the label, saying in response to a question during her daily briefing Friday that the new president's team is reviewing a "range of policies" from the prior administration.
Nicholas Paolucci, press secretary for New York City's law department, said in an email Monday that his office has "raised the issue" with the White House. A spokesperson for Sen. Patty Murray's (D-Wash.) office said her staff has also reached out to the White House. Dan Nolte, spokesperson for the Seattle city attorney's office, said that his team has been working with the Justice Department on the designation.
"The Trump memo was political, pure and simple, and Senator Wyden wants it overturned," said Nicole L'Esperance, a spokeswoman for Sen. Ron Wyden (D-Ore.), who represents Portland. "That being said, he also understands that President Biden and his administration are up to their eyeballs in reviewing countless damaging Trump policies."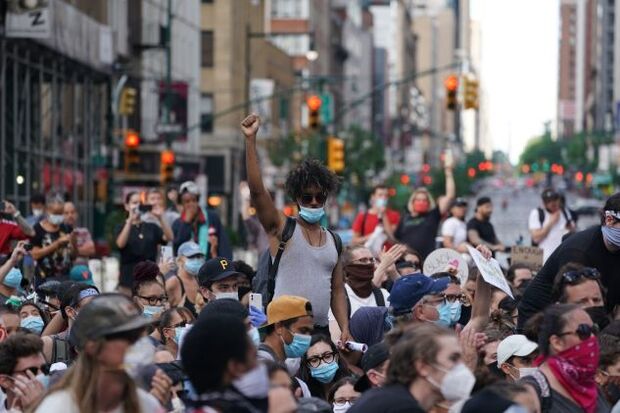 As part of its rationale for labeling the cities, the Trump Justice Department cited city councils' votes to cut police funding and their refusal of federal law enforcement assistance. New York City, Seattle, and Portland sued the Trump administration in October to try to prevent potential budget cuts.
Transit officials slammed the Federal Transit Administration in October for its decision to consider violence in the three cities when deciding winners of $10 million worth of coronavirus transit research grants.
However, the agency announced the day before the presidential inauguration that the New York Metropolitan Transportation Authority would receive a $600,000 grant from that pool to study what happens to viral particles on the subway.
To contact the reporter on this story: Courtney Rozen in Washington at crozen@bgov.com
To contact the editors responsible for this story: Bernie Kohn at bkohn@bloomberglaw.com; Sarah Babbage at sbabbage@bgov.com