Trump Loses Front-Runner for Regulatory Chief, Forcing Reboot
Paul Noe withdraws from running as chief regulatory officer
Paul Ray to serve as acting administrator of review agency
The search for a new White House chief regulatory officer must restart after Paul Noe, the leading candidate to succeed Neomi Raoat the Office of Information and Regulatory Affairs, said Wednesday he had withdrawn his name from consideration.
"I am not in the running for OIRA administrator. While I admire the great work that OIRA does, this is not the right time for me and my family," Noe said in an email to Bloomberg Government.
The Senate this afternoon voted 53-46 to confirm Rao to serve on the U.S. Court of Appeals for the District of Columbia Circuit. Rao had been serving since July 2017 as the administrator of OIRA, the agency within the White House Office of Management and Budget that reviews all significant federal regulations.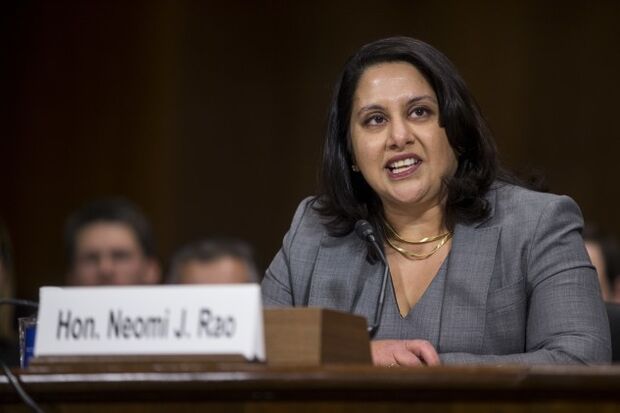 Paul Ray, the associate administrator of OIRA, will serve as acting administrator while the search for a nominee is underway, two sources told Bloomberg Government. An OMB spokesman did not have an immediate comment this morning.
Surprise Moves
The decision to name Ray as acting administrator surprised some in the private sector as Ray is a relative newcomer to the regulatory agency and had been serving as counselor to Labor Secretary Alexander Acosta until moving to OIRA last July.
Dominic Mancini, deputy administrator at OIRA, was hired to work at the agency during the George W. Bush administration and had served as acting administrator during Donald Trump's presidential transition.
Since Rao's judicial nomination in November 2018, Noe was considered by many to be the only likely candidate to succeed her at OIRA. Noe is vice president of public policy at the American Forest and Paper Association and was a candidate, along with Rao, for the administrator's job in 2017.
Noe served as counselor to OIRA Administrator John Graham for five years during the Bush administration, and previously served as senior counsel to the Senate Committee on Governmental Affairs, where his work focused on the regulatory process.
The federal Vacancies Act limits the amount of time that an acting officer may serve to no longer than 210 days, beginning on the date the vacancy occurs.
However, once a nomination is sent to the Senate, the acting officer may serve until the nomination is confirmed, giving the White House time to find a nominee.
To contact the reporter on this story: Cheryl Bolen in Washington at cbolen@bgov.com
To contact the editors responsible for this story: Paul Hendrie at phendrie@bgov.com; Adam Schank at aschank@bgov.com; Jonathan Nicholson at jnicholson@bgov.com