New Maine Map Makes State's Lone Swing District Less Republican
The 2nd District will shed Republican-leaning municipalities
The more urban 1st District will remain safely Democratic
A new congressional map in Maine will marginally help two-term Democratic Rep. Jared Golden, but he'll remain in a politically competitive district under lines now set for the next decade.
Golden's expansive and mostly rural 2nd District will become slightly less Republican-leaning as it absorbs seven Kennebec County municipalities including Augusta, the Democratic-leaning state capital that's now in the more urban and Democratic 1st District of Rep. Chellie Pingree (D). It will also shed five Republican-leaning Kennebec County municipalities.
The 2nd District will continue to include the cities of Lewiston and Bangor. Waterville, a Democratic college town that some Democrats proposed shifting to Golden's district, will remain in the 1st along with Portland, Brunswick, and other Democratic areas that will keep Pingree politically secure.
The new district lines, drawn by a 15-member commission, go into effect starting with the 2022 election. Gov. Janet Mills (D) signed the lines into law Wednesday, after the Maine legislature approved the map earlier in the day in votes of 127-0 by the state House and 31-0 by the state Senate. Maine is the second state to enact new congressional lines, following Oregon earlier this week.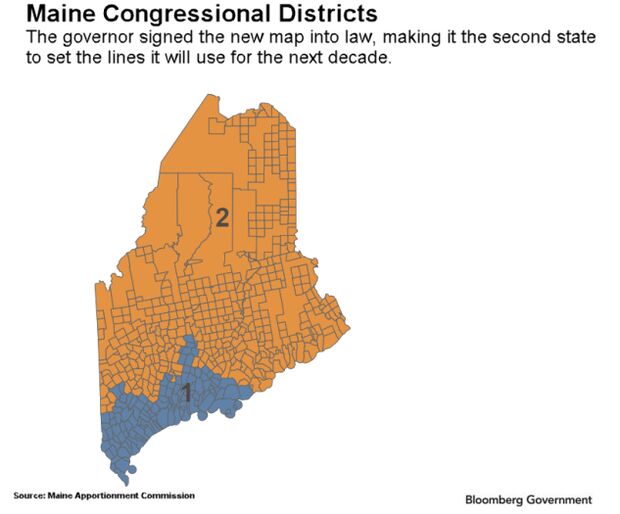 President Joe Biden would have lost the reconfigured 2nd District by about 6 percentage points in the 2020 presidential election, compared with his 7.4 point loss to Donald Trump in the current district, according to data compiled by Bloomberg Government.
Republicans are eyeing districts like Golden's as they seek a net gain of five or more seats to win the House majority. Republicans opposing Golden in 2022 include former Rep. Bruce Poliquin, whom Golden unseated in 2018.
"It's somewhat better for Golden now" but "it's still going to be a tough race," Mark Brewer, a political scientist at the University of Maine in Orono, said in an interview. "It's a swing district."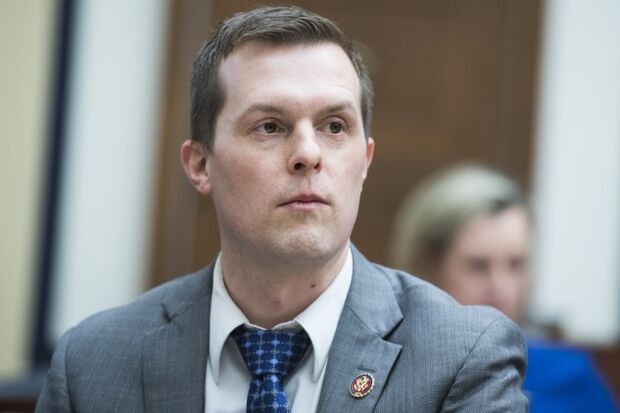 Golden won a second term in 2020 by 53%-47%, running further ahead of Biden's performance than any of the other six Democrats from districts where the president lost to Trump.
Golden departs from most House Democrats in image and voting behavior. A truck-driving, tattooed Marine Corps veteran, Golden opposed Nancy Pelosi (D-Calif.) for speaker in 2019 and 2021 and was the only House Democrat who voted against a universal gun background check measure (H.R. 8) and the Biden administration's $1.9 trillion American Rescue Plan (Public Law 117-2) that provided pandemic-related aid. He was also one of two Democrats who voted Sept. 29 against legislation to suspend the federal debt limit through December 2022.
To contact the reporter on this story: Greg Giroux in Washington at ggiroux@bgov.com
To contact the editors responsible for this story: Bennett Roth at broth@bgov.com; Kyle Trygstad at ktrygstad@bloombergindustry.com