New Incentives for Vets to Be Merchant Mariners in Trump Order
Executive order waives licensing fees for making transition
Would allow military experience to count for merchant marine
President Donald Trump will sign an executive order Monday that the administration says will make it easier for military veterans to make the transition to jobs as civilian merchant mariners.
The order is aimed at veteran employment as well as bolstering U.S. Merchant Marine ranks to support the armed services during wartime, according to Peter Navarro, the White House director of trade and industrial policy. Navarro spoke to reporters on a conference call.
The number of civilian mariners, who can be called up for service by the Navy, has dropped in recent decades and raised concerns that shipping in support of military operations could be affected, Navarro said.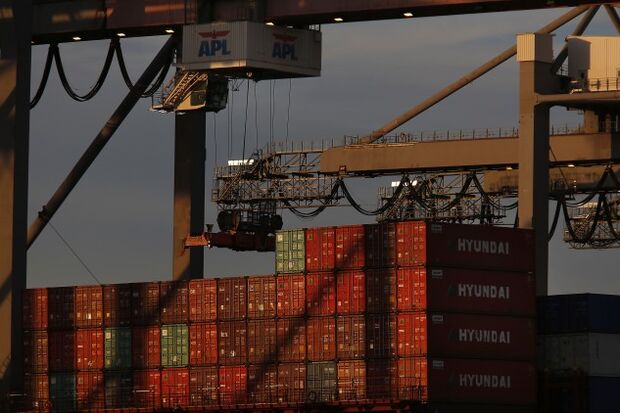 Trump wants more veterans to join the ranks and his order allows those with experience on military ships to get more credit for that when seeking merchant marine credentials. The cost of the credentials can exceed $1,000, according to Navarro.
"It's a common-sense policy with two clear benefits. First it makes it easier for sea service veterans to get high-paying, high-skilled jobs as mariners by waiving government-issued licensing fees and by crediting military training in the National Maritime Center credential system," Navarro said.
High Cost
"The costs of re-enrolling in basic maritime classes are estimated anecdotally by veterans to be as high as $25,000," Navarro wrote in a Sunday Fox News opinion piece unveiling the order.
The Defense Department and Coast Guard already have a Military to Mariner program that is designed to help troops make the change and provides credit for past experience.
Navarro said the president's order will further those efforts.
Trump was expected to sign the executive order Monday afternoon at the White House with a group of veterans and mariners.
To contact the reporter on this story: Travis Tritten at ttritten@bgov.com
To contact the editors responsible for this story: Paul Hendrie at phendrie@bgov.com; Jonathan Nicholson at jnicholson@bgov.com; Robin Meszoly at rmeszoly@bgov.com