New Arkansas Congressional Map Bolsters Republican French Hill
Approved plan would maintain all-GOP House delegation
Black voter power weakened under map, Democrats say
A new congressional map in Arkansas is set to boost Rep. French Hill in the state's only competitive district and likely cement an all-Republican House delegation.
The map, which the GOP-controlled legislature approved Thursday and sent to Gov. Asa Hutchinson (R), would help Hill by splitting populous and Democratic-leaning Pulaski County into three districts. Some heavily Democratic precincts in Pulaski, which includes the state capital of Little Rock, would shift from Hill's 2nd District to the 1st and 4th districts.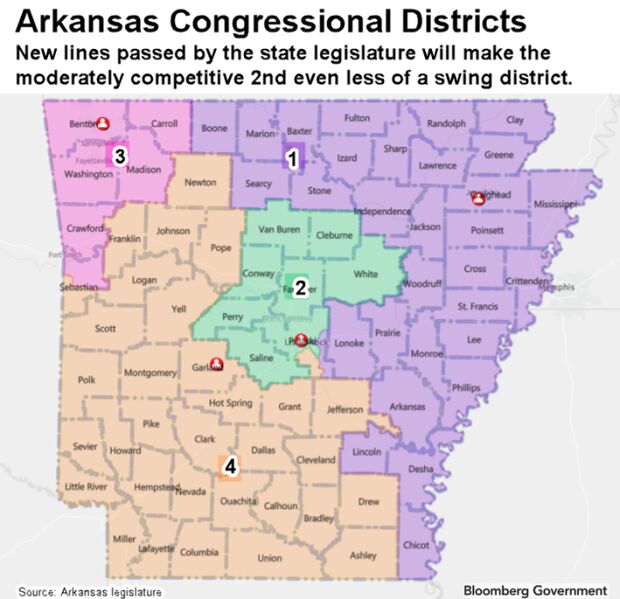 The 2nd would add Cleburne County, a Republican bastion in north-central Arkansas that Donald Trump won 81%-16% over Joe Biden in the 2020 election.
The current 2nd, in place for the past decade, is the least strongly Republican-leaning district of the four in Arkansas. In 2020, it voted 53%-44% for Trump and 55%-45% to re-elect Hill. Pulaski County, which is about 36% Black, voted 60%-37% for Biden.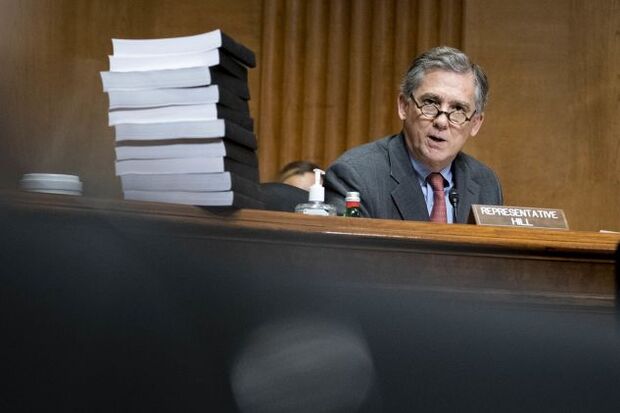 Detractors of the new map said the changes weaken the voting power of Black voters in the 2nd District.
"It's going to disenfranchise African-American communities, period," state Rep. Fredrick Love (D) said Thursday.
Legislators who backed the new lines said race wasn't a factor and the changes were made to make the four districts about equal in population. The new map splits two counties, Pulaski and Sebastian, compared with five under the current lines.
"There's no map that is going to be perfect, but this is a good map. I don't think we should let perfect be the enemy of the good," state Rep. David Ray (R) said Wednesday.
The map would maintain politically safe districts for Republican Reps. Rick Crawford of the 1st District in the east and north, Steve Womack of the 3rd District in the northwest, and Bruce Westerman of the 4th District in the south and west.
To contact the reporter on this story: Greg Giroux in Washington at ggiroux@bgov.com
To contact the editors responsible for this story: Bennett Roth at broth@bgov.com; Kyle Trygstad at ktrygstad@bloombergindustry.com