NASA Plans Cuts, Delay for Mission to Find Dangerous Asteroids
NEO Surveyor mission preparing for year-and-a-half launch delay
NASA falls further behind on requirement to find asteroids
Bloomberg Government subscribers get the stories like this first. Act now and gain unlimited access to everything you need to know. Learn more.
Scientists in charge of deploying a NASA mission to search for dangerous asteroids are preparing for a year-and-a-half delay after lawmakers and the Biden administration sought a budget cut.
NASA officials told the leaders of the Near-Earth Object Surveyor mission — a plan to launch a telescope into space to search for asteroids that could strike the Earth with more force than a nuclear bomb — to plan a budget of only $80 million to $90 million in fiscal 2023 rather than the $170 million they asked for, mission director Amy Mainzer said in a phone interview.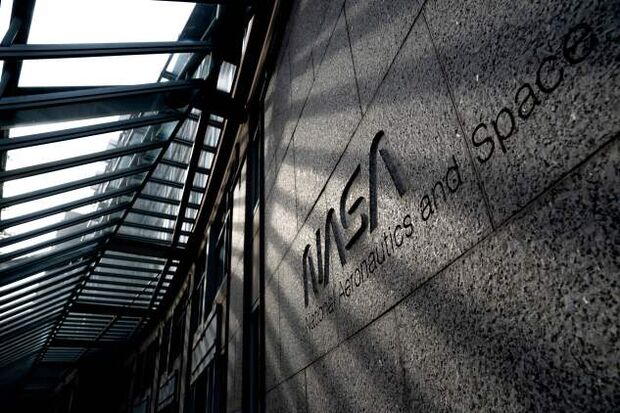 A budget planning document for the mission also details pushing back the telescope launch from March 2026 to September 2027, and projects $400 million in cost increases over the life of the mission. The cost overruns are partly the result of inefficiencies from cutting the budget midway through the project.
Joe Masiero, a mission team member and scientist at the California Institute of Technology's Infrared Processing and Analysis Center, said his team is planning to delay work on the project.
Killer-Asteroid Search Hits Bump as Biden Team Urges NASA Delay
NASA has already missed a 2020 deadline set by Congress to find and track at least 90% of nearby asteroids of at least 140 meters in diameter — the kind of objects that could devastate a region the size of Southern California, said Mainzer, a University of Arizona professor. Scientists have only found about 40% of the objects since a 2005 directive by Congress (Public Law 109-155).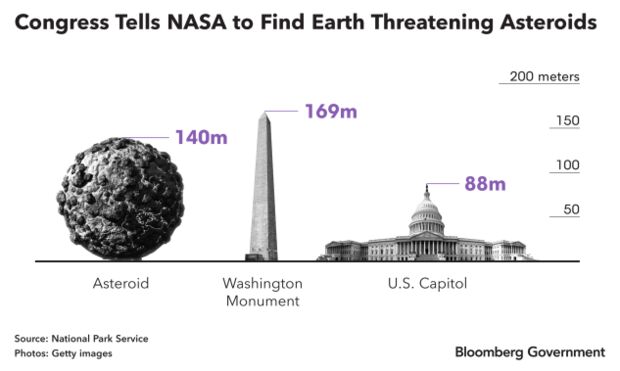 "It's required by law," Masiero said in a phone interview. "It's legally written down that NASA needs to do this. And we're excited to do it. I would hope that would be enough."
Lawmakers are aiming to negotiate a fiscal 2023 government funding deal ahead of a Dec. 16 deadline. The House's Commerce-Justice-Science funding bill (H.R. 8246) called for $94.9 million for the program, while the Senate version (S. 4664) called for roughly $80 million.
At those levels, universities and contractors involved in the project will have to cut or redirect jobs and discontinue work that will be difficult to restart later, according to Mainzer.
"It's a very bad thing," Mainzer said. "There's no guarantee of getting the same experienced personnel, especially on the instrument team. It's a very big waste, and it's risky."
The plan to cut the NEO Surveyor budget reflects political leaders' focus on higher-profile NASA missions. The agency's DART mission successfully rammed an asteroid off course in September, even as lawmakers and the White House debated cutting funds for the mission to find dangerous asteroids.
Congress Halves Biden Cuts
The Biden administration requested an even steeper cut in its March budget request, asking for $39.9 million for NEO Surveyor, accompanied by a two-year delay. Congress pushed back, but not enough to keep the mission on schedule.
Lawmakers included language in the CHIPS and Science Act (Public Law 117-167) enacted earlier this year calling on NASA to continue with NEO Surveyor "on a schedule to achieve a launch-readiness date not later than March 30, 2026, or the earliest practicable date."
But without enough funding in Congress's annual appropriations bills, scientists can't meet the demands written into the CHIPS law or the 2005 law directing NASA to find potentially hazardous asteroids.
Caltech will need to delay work to simulate images of what scientists can expect to see through the telescope when it's eventually launched, Masiero said. Plans to hire new workers and shift part-time employees to full time will be delayed, he added.
"There are a lot of tasks we won't be able to do in the next year," Masiero said. "We were about to put a job listing out that had to get pulled back."
Ball Aerospace & Technologies Corp., set to build the spacecraft to carry the telescope, didn't respond to requests for comment.
Cuts Now Increase Costs Later
The plan to cut funds in fiscal 2023 is projected to increase costs in later years. The budget planning document, reflecting an October change in budget plans, estimates the mission will cost nearly $1.4 billion through fiscal 2033, compared to an earlier estimate of slightly less than $1 billion overall.
The document calls for nearly $210 million in fiscal 2024, down from an earlier estimate of $230 million, when scientists expected to spend more on the launch system. The project is now expected to cost $281.7 million in 2025 rather than an earlier estimate of $205 million. In 2026, it's slated to cost $278.4 million, compared to an earlier estimate of $121.1 million.
Congress could still demand NASA spend more money and stick to an earlier launch date. Rep. Eddie Bernice Johnson (D-Texas), chair of the House Science, Space, and Technology Committee, sent House Appropriations Chair Rosa DeLauro (D-Conn.) a letter dated Nov. 7 asking for no less than $140 million for the NEO Surveyor mission. DeLauro's staff didn't respond to requests for comment.
To contact the reporter on this story: Jack Fitzpatrick in Washington at jfitzpatrick@bgov.com
To contact the editors responsible for this story: Giuseppe Macri at gmacri@bgov.com; Loren Duggan at lduggan@bgov.com
Stay informed with more news like this – from the largest team of reporters on Capitol Hill – subscribe to Bloomberg Government today. Learn more.