Narrow House Majority Empowers 'Manchin Of The House' Moderates
Centrist lawmakers see opportunities to flex their muscle
Conservatives could pose headaches for GOP leader McCarthy
Rep. Henry Cuellar's primary challenger cast the conservative Democrat as "the Joe Manchin of the House."
"I take that as a compliment, not as an insult," Cuellar said in an interview after surviving his primary and then winning a toss-up race for re-election in a south Texas district last week.
Control of the House remains unsettled nearly a week after closer than expected mid-term elections. But it's certain the eventual majority will be narrow, giving individual House members outsized influence to challenge their party's leadership or even vote with the other party.
The dynamic is similar to the current, evenly-divided Senate where Manchin, a conservative West Virginia Democrat, has had enormous sway in shaping legislation.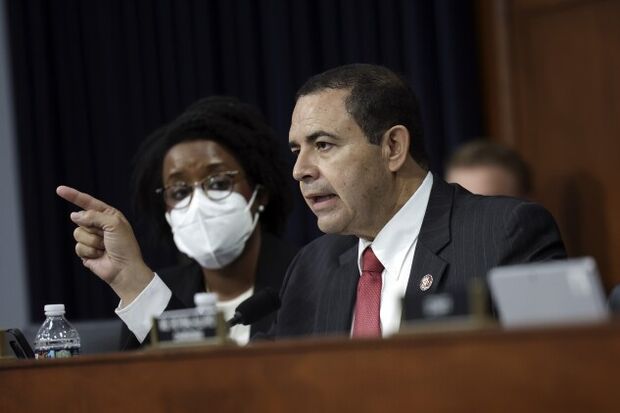 In a closely divided House, potential centrists, like Cuellar and moderate Republicans, are seen as the most likely to cut deals across parties. On the flanks, groups like the conservative Freedom Caucus, could threaten to block legislation to win concessions.
"In a tight majority, every vote and every voice matters," said Rep.-elect Marc Molinaro (R-N.Y.), who flipped a district that would have voted for President Joe Biden in 2020. "And I intend to leverage that."
House Minority Leader Kevin McCarthy (R-Calif.) will have "his hands full" wrangling factions of his party if he becomes speaker, former House Speaker John Boehner (R-Ohio) said in an interview.
Boehner, who was hamstrung by defections from conservatives as speaker himself, is confident deals on must-pass legislative items like government funding, debt-limit hikes, and the annual defense authorization would still move.
But he added, "finding consensus on Capitol Hill when I was speaker was difficult and I would argue it's even more difficult today."
Ideological Wings
The Freedom Caucus is gearing up to turn must-past legislation into battles for conservative priorities by hosting orientation meetings for new members on their agenda.
"The Freedom Caucus has never been obstructionist," House Freedom Caucus Chair Scott Perry (R-Pa.) said. "The Freedom Caucus has always been the conscience of the Congress."
Th conservative group is pushing a slate of rules that would give rank-and-file members more power over the legislative process.
Rep. Chip Roy (R-Texas) believes the Freedom Caucus can be effective in cutting government spending. He noted that after conservative candidates helped the GOP win control of the House in 2010, Congress implemented spending restraints.
"We were able to put in place at least some caps and some checks on spending," he said. "And I'd like to think we can do [the same thing] this time."
Rep. David Schweikert (R-Ariz.), a Republican more aligned with party leaders, said in an interview Republicans would need to "force a level of communication that you haven't had before" to avoid the "fractious" disagreements he said typified House Democrats over the last two years.
Schweikert, who has yet to be declared a winner in his suburban Phoenix swing district, said the GOP conference would need to address members' individual priorities, such as bridging the gap between urban and rural districts in upcoming farm bill negotiations or sorting out jurisdictional squabbles between committees.
"I think the leadership is perfectly competent, understands how to do that," Schweikert said. "Our trick is now teaching the members that they're going to have to talk to each other."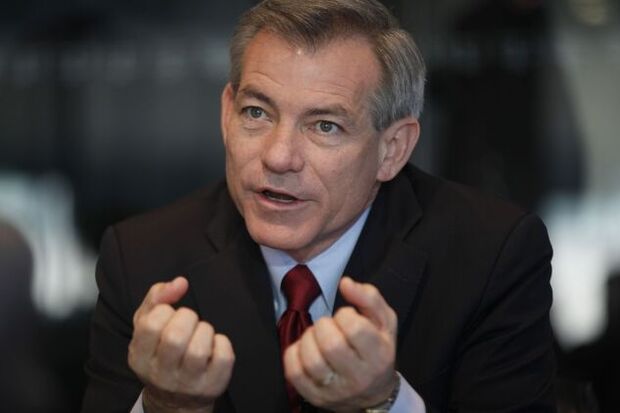 Rep.-elect George Santos (R-N.Y.), who flipped a Long Island seat currently held by a Democrat, said the narrow majority promises "a lot more diversity of thought" and "a great opportunity to work center-out and deliver real results."
"I think that's when we see good legislation coming through, with compromise," Santos said.
Democratic moderates too are emboldened coming out of an election that saw more mainstream candidates in both parties win over more ideological challengers.
"We know it will be a closely-divided Congress, so our members are crucial for legislative efforts to be successful," said Rep. Suzan DelBene (D-Wash.), the outgoing chair of the moderate New Democrat Coalition. "We know how important it is to work with others, including Republicans, to achieve real results for our constituents."
House Unicorns
At least 11 Republicans next year will represent districts Biden carried in 2020, according to a Bloomberg Government analysis and Associated Press projections. Ten more could have races called in their favor in the coming days.
"This is gonna be a really scary time, I think, for a lot of candidates," in those swing districts, said Charlie Cook, a nonpartisan political prognosticator and founder of the Cook Political Report with Amy Walter.
Rep.-elect Mike Lawler (R-N.Y.), who won a heavily Democratic district when he unseated Democratic Congressional Campaign Committee Chair Sean Patrick Maloney (D-N.Y.), touted his bipartisan voting record as a state assemblyman.
"I said from the very beginning I wasn't going down to just be one of 435 [or] be a rubber stamp for anybody," Lawler said in an interview Friday. "I got elected in a redistrict that Joe Biden won by 10 points by talking about the issues that mattered to my district, and that's going to be my focus."
If Democrats retain control, there will be Democrats representing very conservative districts. Reps. Matt Cartwright (D-Pa.) and Marcy Kaptur (D-Ohio) as well as Rep.-elect Marie Gluesenkamp Perez (D-Wash.) won in districts that would have supported Trump in 2020. Reps. Jared Golden (D-Maine) and Mary Peltola (D-Alaska) are also favored to win new two-year terms in Trump-favored districts, but their states' ranked-choice voting procedure makes the results too close to call.
Several Democrats have a history of bucking their party. Golden is often the only Democrat voting against major bills such as the House's initial version of Biden's Build Back Better plan and the $1.9 trillion Covid relief bill (Public Law 117-2). Cuellar also stood alone among Democrats in opposing a bill that sought to safeguard abortion rights (H.R. 3755).
Cuellar said that he's open to working with Republicans as long as their goal isn't to pass something "extreme." He said centrists could "leave our fingerprints" on appropriations, trade, and energy bills.
"They probably will need help on some things from some of the more moderate Democrats," Cuellar added. "I see myself playing a role."
With assistance from Emily Wilkins, David Hood, and Greg Giroux
To contact the reporter on this story: Zach C. Cohen in Washington at zcohen@bloombergindustry.com
To contact the editors responsible for this story: George Cahlink at gcahlink@bloombergindustry.com; Bennett Roth at broth@bgov.com